From construction to testing: An 18-month look at Milwaukee's Streetcar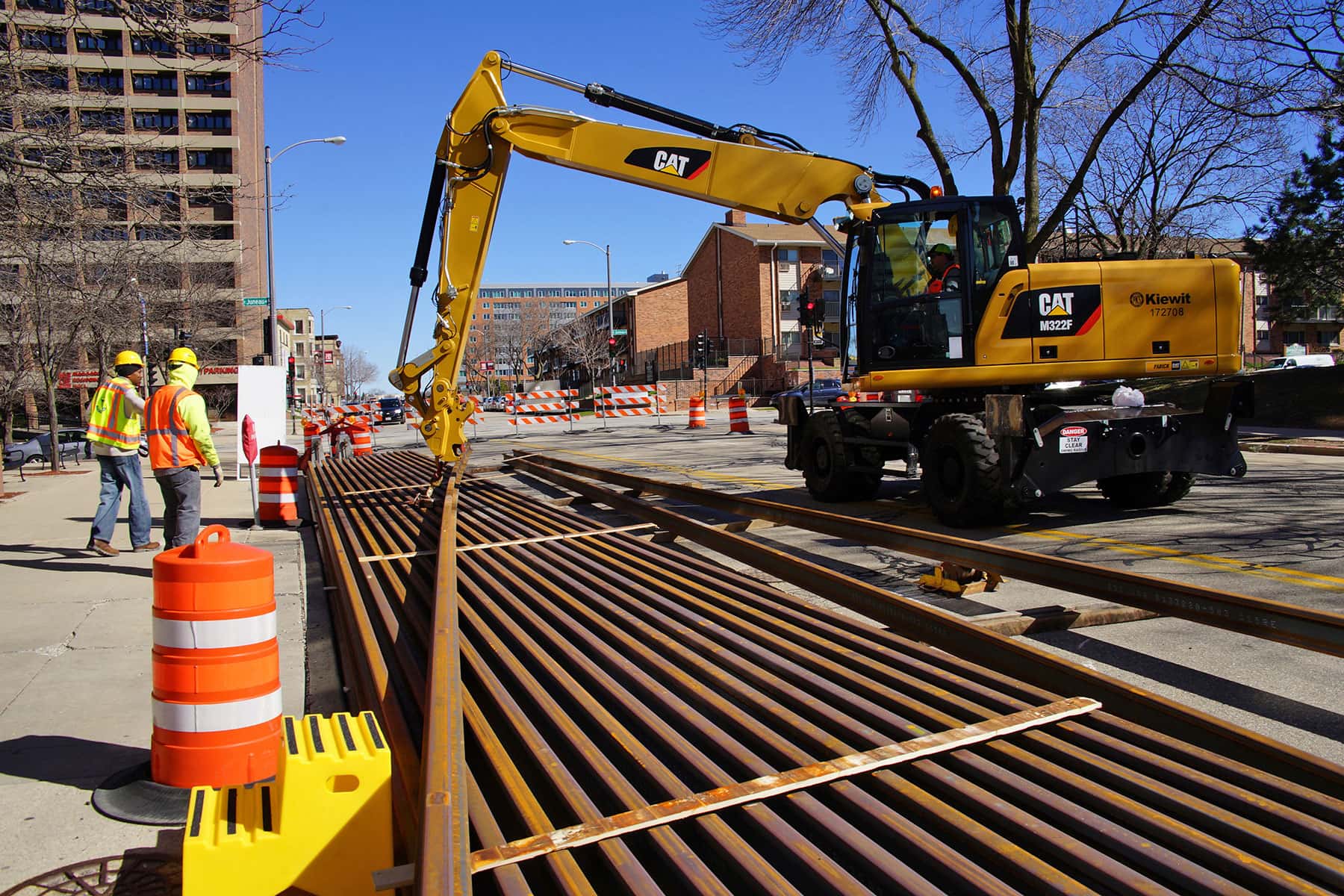 The Milwaukee Streetcar will formally begin public operations on November 2, bringing the city's lost the transit system back to life after a couple decades of effort and the 18-months of construction.
After months of testing to meet Federal regulations, the weekend celebration will kick off at Cathedral Square Park in the East Town neighborhood of Milwaukee. From April 2017, the Milwaukee Independent has reported about the Streetcar's construction and testing, and documented the process in images. This collection of photos is a visual timeline of that work, from rail welding, to street installation, to vehicle arrivals, to route trials, and public introduction events.