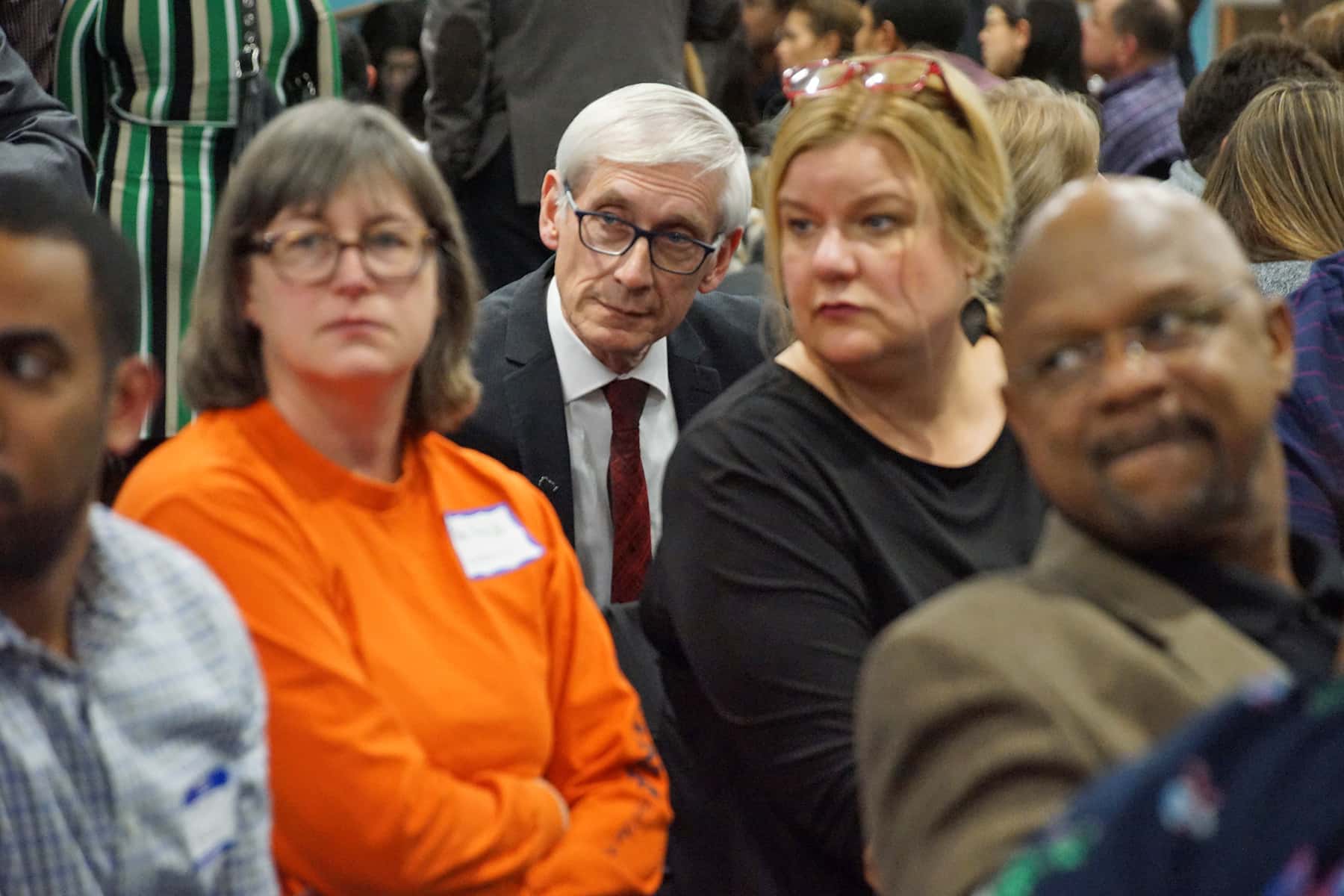 Governor-elect Tony Evers and Lt. Governor-elect Mandela Barnes held their final budget listening session in Milwaukee on December 19, hosted at the United Way of Greater Milwaukee and Waukesha County Volunteer Center.
Hundreds of people attended the special event, to share their views about what the new administration should prioritize in the next state budget. Participants were organized into groups by topic, that focused on issues like economic development, education, environmental conservation, transportation, health care, and justice reform.
The statewide tour, called "Building the People's Budget," started on December 11 in Green Bay. It ended in Milwaukee a week later after stops to Wausau, Superior, and La Crosse.
"The people of Wisconsin elected me to solve problems and listen to the needs of everyone," said Governor-elect Evers. "I invited Wisconsinites to share their ideas with us, on how we can tackle the problems we face and improve our state. Through this process we were able to hear directly from the people, so we can build a budget that reflects the values and priorities of the citizens of Wisconsin."
All the brainstorming sessions were recorded for review, to help shape the budget during the planning process. The new administration has been transparent in wanting public participation for how the hard earned tax dollars of Wisconsin residents gets spent.
"With our listening tour, we have gone all across the state to get as varied of perspectives as possible as we form our plans to govern an entire state," said Lt. Governor-elect Barnes. "So it doesn't make sense for people to pick a political fights or regional fights on issues, it doesn't do the state any good."
This audio was recorded live at the event, and features introductory statements. The video was filmed at the conclusion of the listening sessions, during a press conference where issues from Foxconn to new cabinet appointments were discussed. The images included share highlights from all the activities.