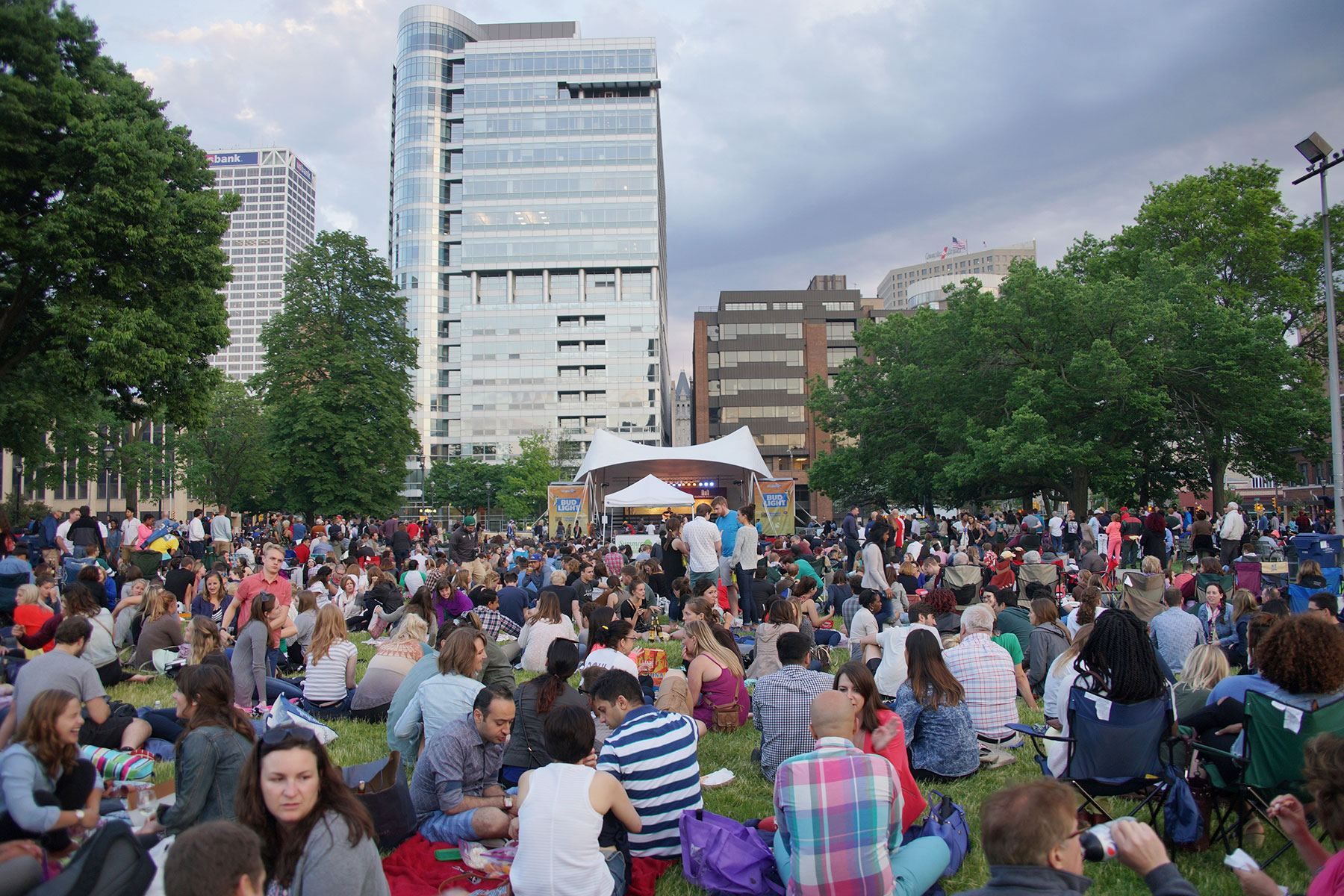 In less than a month, Jazz in the Park (JITP) presented by Educators Credit Union will return to historic Cathedral Square Park every Thursday from 5:00 pm to 9:00 pm beginning June 1 through August 31.
Attendees can experience the legendary concert series in a VIP area thanks to the Sendik's "Red Bag Picnic in the Park" contest, which will award 12 randomly selected winners a private seating area equipped with picnic essentials, plus a $50 Sendik's gift card.
From May 17 through May 23, the public can enter the contest by visiting Sendik's official Facebook page at facebook.com/sendiks. A random winner will be selected for each JITP night, beginning June 8.
"Jazz in the Park is a longstanding Milwaukee tradition, and as Milwaukee's trusted, local grocer, we're proud to be a part of this upcoming season," said Sendik's Communications Director Nick Bandoch. "Sendik's is committed to the best, and that's the exact experience you will get if you are lucky enough to be one of the 'Red Bag Picnic in the Park' winners."
Sendik's will notify the 12 winners around May 24. Winners will be awarded a private seating area for up to eight people during their designated JITP night, located on the east side of the main stage. They will also receive two bottles of wine, various picnic snacks and a $50 Sendik's gift card.
Since 1926, the Balistreri family has been serving the greater Milwaukee community by combining quality food products with exceptional customer service.