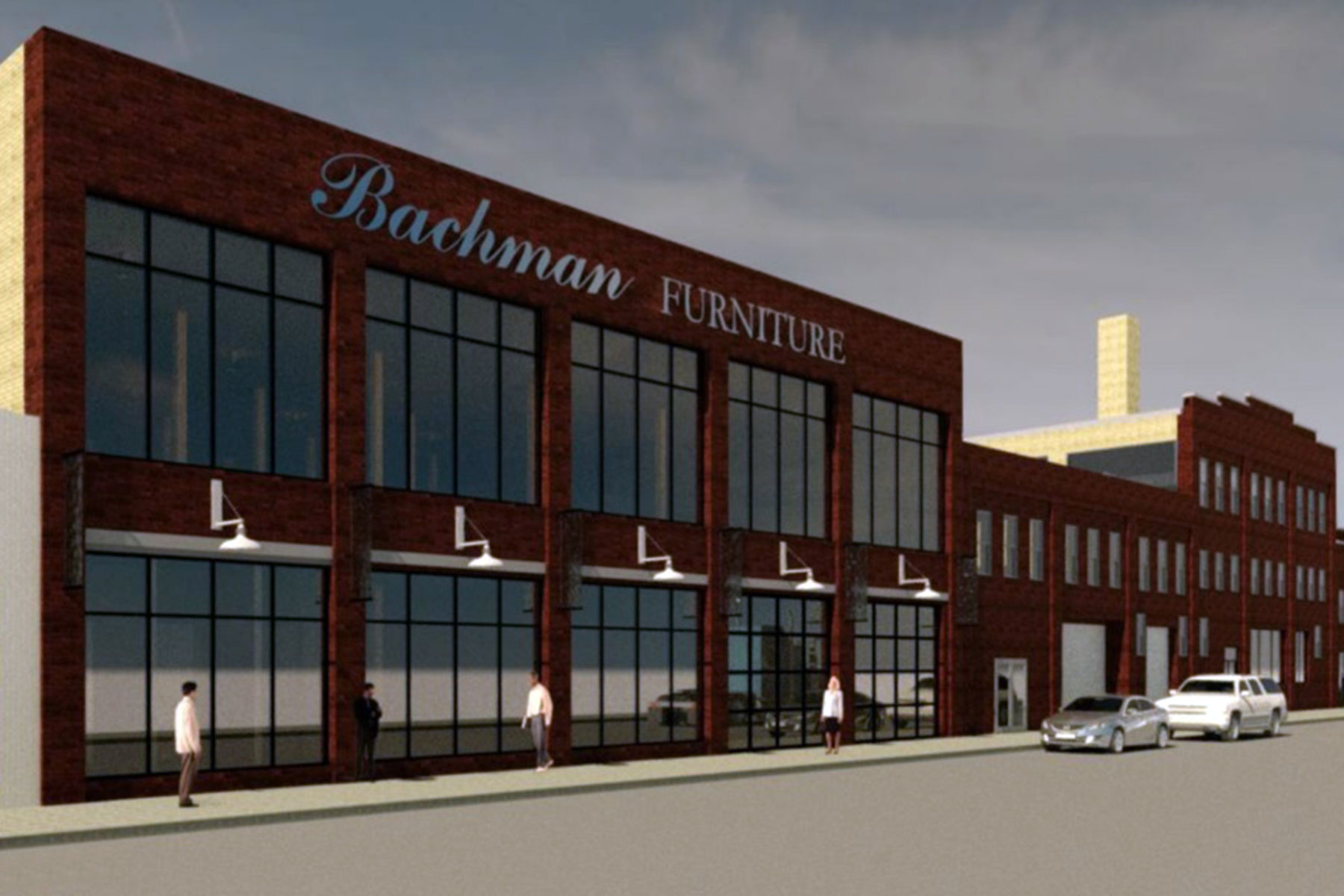 Bachman Furniture Gallery, a 98 year old, third-generation, family-owned furniture and design showroom, will showcase their unique, European designs in a 100-year-old beautifully restored historic building at 1741 West St. Paul Avenue.
Bachman's purchased the 60,000 square foot building from LCM Funds Real Estate, which plans to recruit a complementary business in the adjacent building. Bachman's expects renovations to be completed by late 2018.
"Our business is design. I have never really felt like we are a big box type of furniture store," said Joe Bachman, president and owner of Bachman Furniture. Bachman sees his furniture store as a place for "different and unique furniture you just can't get anywhere else." The move to a showroom in the new St. Paul Avenue Design District better reflects Bachman's vision for the business.
The new location will still contain the bold European designs customers are looking for, but in a more convenient location along I-94. Bachman's new location has easy freeway access and a convenient free parking lot, and is only 10 minutes away from their current location.
Bachman stated that the new location will allow them to more conveniently serve their ever-increasing customer base, with a much larger complimentary custom design center and expanded shop-at-home services.
Bachman Furniture joins BBC Lighting, Brass Light Gallery, Guardian Fine Art Services, House of Stone, ProStar Surfaces, and Riverview Antiques, all established design and décor destinations on St. Paul Avenue. Bachman's building is one of 22 buildings part of the St. Paul Avenue Industrial Historic District, listed on both the State and National Register of Historic Places.
"Bachman's move to St. Paul Avenue firmly establishes the district as a design destination, the best place in our region for lighting, countertops, flooring, antiques, and now fine furniture," said Corey Zetts, Executive Director of Menomonee Valley Partners.
© Image
Menomonee Valley Partners