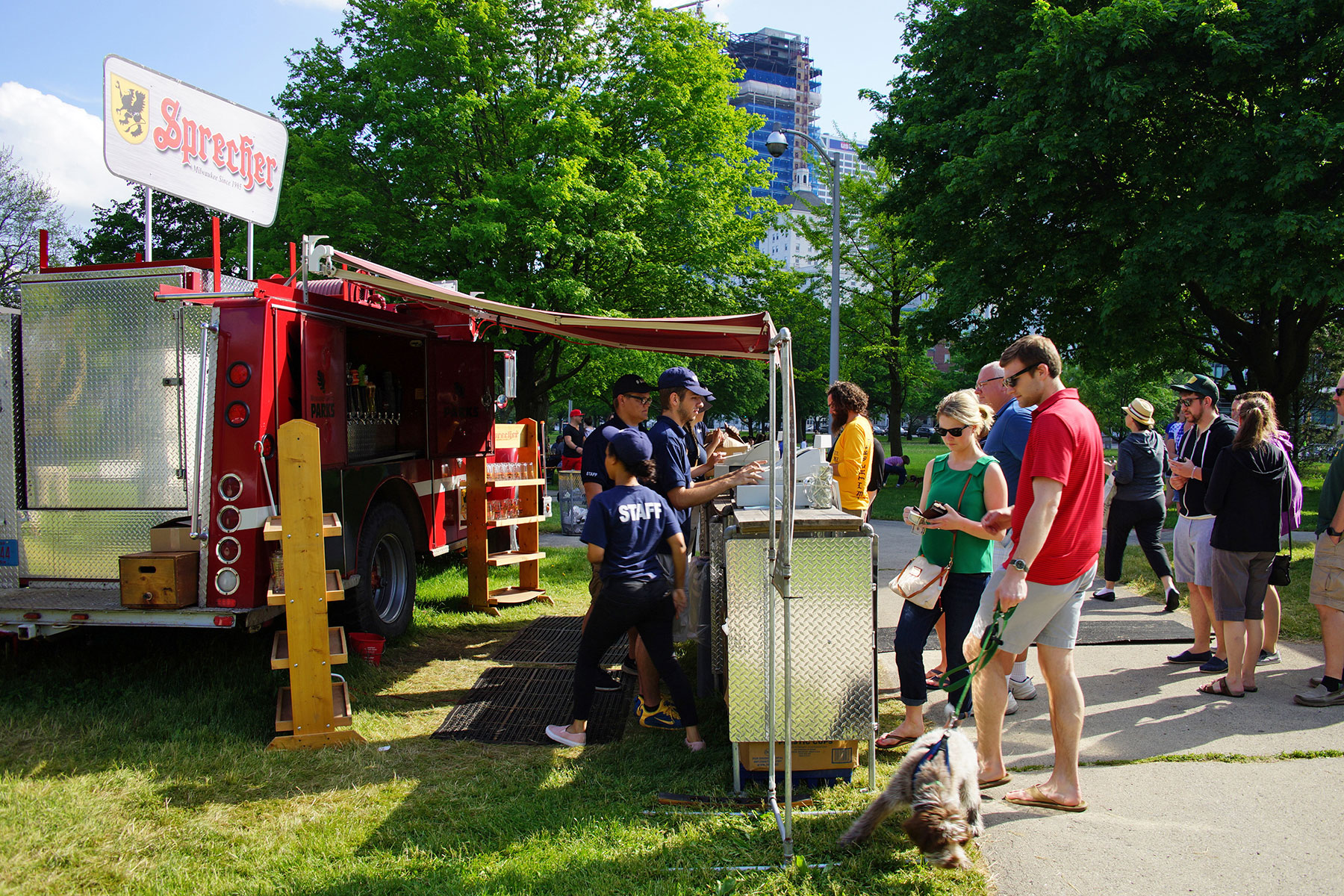 The Traveling Beer Garden, a partnership between Milwaukee County Parks and Sprecher Brewery, kicks off today at 4:00 pm with a keg tapping downtown at Juneau Park, and outside the city in Greenfield Park.
The May 17 opening day events will host live music and free beer and root beer, available while supplies last. The Traveling Beer Garden, now in its fourth year, will visit twelve parks over the season. The 'Roll Out the Barrel' tour will stay at each park for nearly four weeks, starting with Greenfield Park in West Allis from May 17 to June 11. The 'Pass Me a Pint' tour stays at each park for two weeks, starting with Juneau Park in Milwaukee from May 17 to 29.
"The Traveling Beer Garden has become one of the highlights of summer in Milwaukee County," said Milwaukee County Parks Director John Dargle. "Revenue from the beer gardens helps fund improvements throughout the park system, so visiting the beer garden is one of the most enjoyable ways to help support your county parks."
The Sprecher Brewery fire truck will offer an ever-changing selection of craft beer and hard sodas at each of the stops on the tour and as with all of Milwaukee County Parks operated beer gardens, patrons can bring their own glassware to receive refill rates for beer and soda.
As well as live music on Wednesday to Saturday nights, beer gardening activities will include a chance to see the US Open trophy at Juneau Park on Thursday evening and the first beer garden 5k will take place at 6:30pm on May 18 at Juneau Park. On June 1, a new beer garden fitness class called Hiit 'n' Hops will be held at Greenfield Park.
This year the Traveling Beer Garden will also be accompanied by the Wicked Urban Grill food truck, Wisconsin's only food truck with a charcoal grill. Food will include beer brats, pork loin sliders, loaded fries and weekly specials including a Friday Fish Fry.
The Traveling Beer Garden will open from 4:00 pm to 10:00 pm on Mondays to Fridays and 11:00 am to 10:00 pm on weekends with live music on Wednesday to Saturday nights from 5:00 pm to 8:00 pm. Last call will be at 9:00 pm.