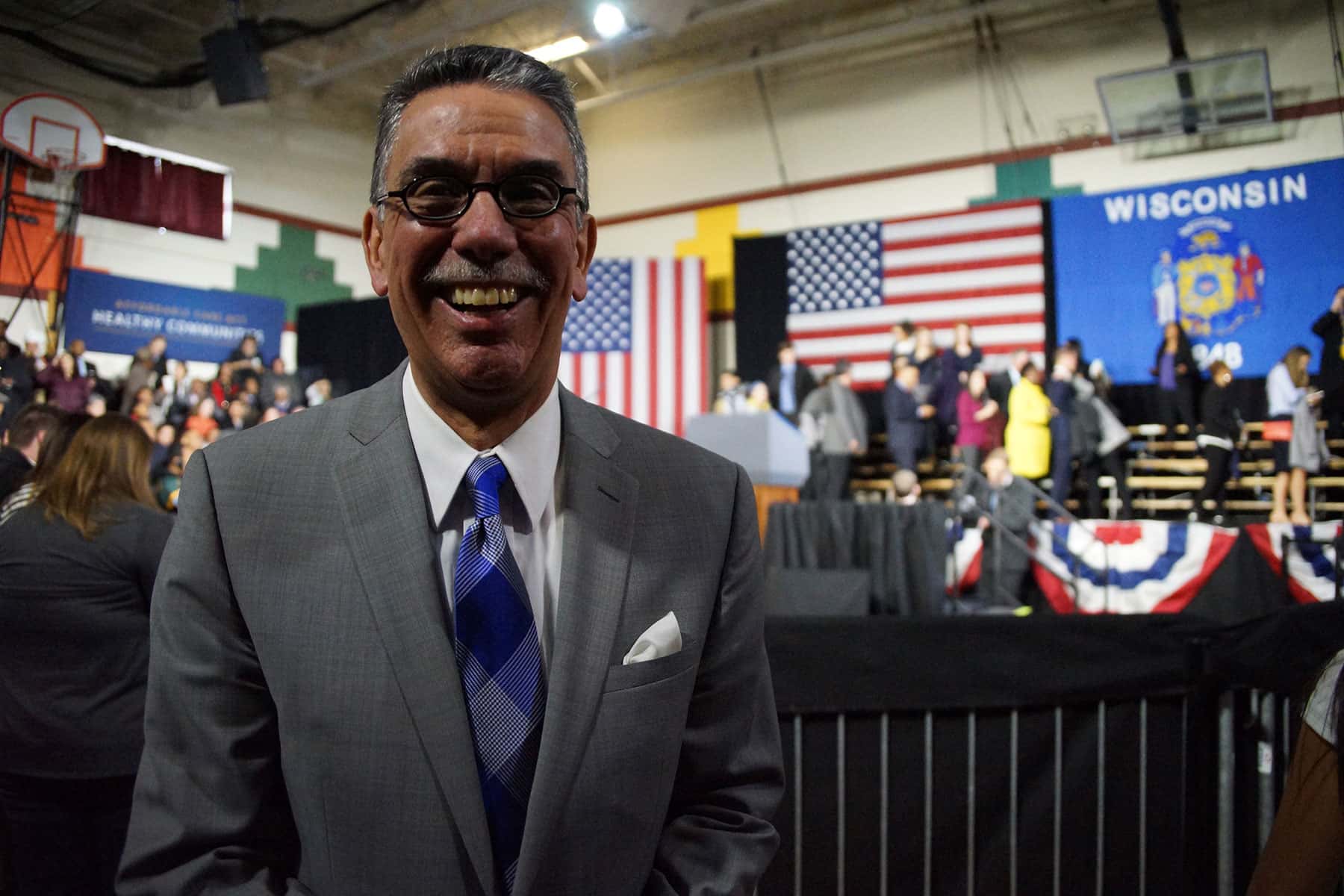 Local leaders call on community to shape vision, priorities and strategies of action agenda.
On August 5, the Greater Milwaukee Committee in partnership with the City of Milwaukee, the Milwaukee Urban League and the Greater Milwaukee Foundation announced the MKE United Greater Downtown Action Agenda (MKE United), an effort to create a shared, inclusive vision for Greater Downtown Milwaukee, supported by a strategic Action Agenda that will make that vision a reality.
"Milwaukee is experiencing unprecedented downtown development," said Milwaukee Mayor, Tom Barrett. "Working together, we have a once-in-a-generation opportunity to leverage those developments to create more equitable benefit for all Milwaukeeans and the neighborhoods adjacent to downtown."
MKE United defines the Greater Downtown as the downtown area and its surrounding neighborhoods:
Lindsay Heights / Fondy-North
King Drive / Bronzeville
Brewer's Hill / Harambee
Lower East Side
Historic Third Ward
Near West Side (East)
Menomonee Valley (East)
Clarke Square
Walker Square
Walker's Point

Within the Greater Downtown, MKE United's Action Agenda will be focused on:
Neighborhood development and commercial corridors
Open space, sustainability and the public realm
Land use and zoning
Transportation and mobility
Economic development and workforce

Housing, office, hospitality, cultural and entertainment developmentMKE United will leverage the significant planning and implementation work that has already occurred, while creating stronger integration and coordination across neighborhoods, as well as cross-sector partnerships that will accelerate effective implementation.
"There is often skepticism about planning processes, as people fear the end result will only be a plan that sits on the shelf," said Linda Gorens-Levey, Partner at General Capital Group and Co-Chair of MKE United's Executive Committee. "Instead, the MKE United Greater Downtown Action Agenda will be a 'living' implementation playbook, with actionable items over the next 10 years."
The MKE United Executive Committee, which includes representation from the Greater Milwaukee Committee, the City of Milwaukee, the Milwaukee Urban League and the Greater Milwaukee Foundation, is advised by a Steering Committee representing a diverse cross section of Milwaukee leaders from government, community, nonprofit, philanthropy, business and institutional sectors.
A key component of the effort is its civic engagement process, which launched in July 2016 with the creation of the Steering Committee, the convening of community ambassadors and the launch of the project's website. Workshops began in July to secure feedback and insight into the MKE United process. Additional meetings, workshops and events will be held throughout the summer. Visit www.MKEUnited.com for more information.
"Civic engagement and dialogue is critical to the success of this effort," said Ricardo Diaz Executive Director of the United Community Center and Co-Chair of the MKE United Steering Committee. "Our goal is to build trust, create cross-sector working relationships and partnerships, and establish a well-informed, long-standing constituency for planning and implementation."