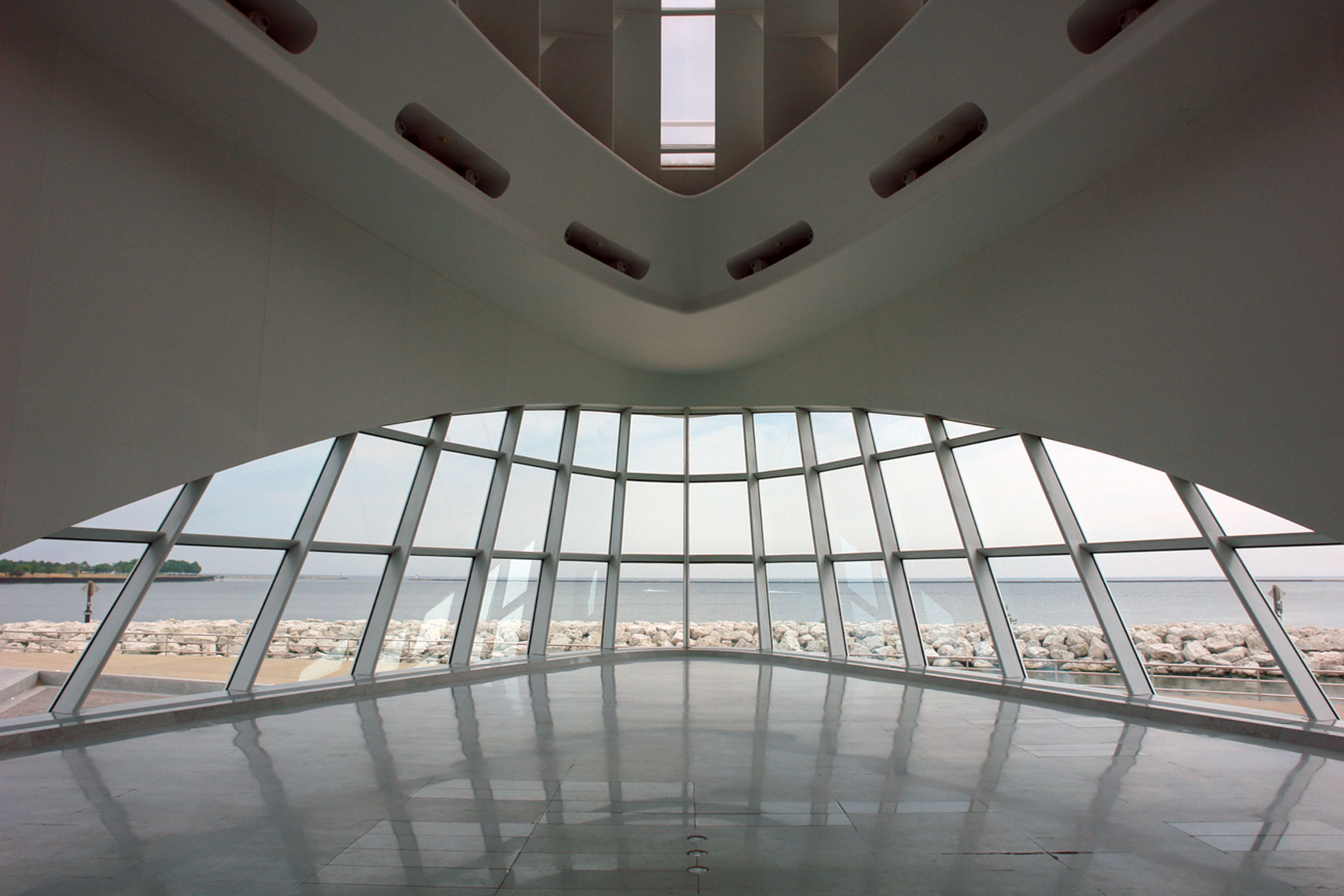 The Milwaukee Art Museum will host its annual Easter Brunch on April 16 and rollout a series of spring events over the month.
In April, the Milwaukee Art Museum celebrates design with the exhibition How Posters Work. Featuring more than 80 rarely seen posters from Cooper Hewitt, Smithsonian Design Museum's permanent collection, alongside loans from the Merrill C. Berman collection, the exhibition demonstrates ways some of the world's most creative designers have employed and pushed the boundaries of two-dimensional design, harnessed the mechanics and psychology of perception, and mastered the art of storytelling to produce powerful forms of visual communication.
"Unlike many poster exhibitions that focus on a history of artistic styles, this show presents posters from a unique perspective—that of the graphic designer and the creative process of visual communication," says Monica Obniski, the Demmer curator of 20th and 21st century design at the Museum. "Even in an age of rising digital media, the poster continues to be a vital medium of expression, of communication, and sometimes, of resistance."
How Posters Work was organized by Cooper Hewitt, Smithsonian Design Museum, and is complemented by a presentation of work by nationally recognized mid-century Wisconsin graphic designers, including Lois Ehlert, John Rieben and John J. Reiss. Additionally, Sonnenzimmer, the Chicago-based, internationally known graphic art studio, has designed a limited-edition screenprint, the identity for the exhibition, and graphic interventions as animations within the exhibition.
Visitors can see How Posters Work, Milwaukee Collects, an exhibition featuring more than 100 works from local, private art collections, and the Museum's Collection Galleries for free on April 1 and 2 thanks to Sendik's Food Markets. Each visitor who brings a Sendik's "Red Bag" to the Museum that weekend will receive one free admission, or half off a new Family/Dual membership. Kids 12 and under are always admitted free. All collected bags will be recycled or reused.
How Posters Work is sponsored by The Terri and Verne Holoubek Family Foundation with additional support provided by the Milwaukee Art Museum's Print Forum and Cargill. The exhibition opens March 31 and runs through June 25.
A LISTING OF ADDITIONAL APRIL HIGHLIGHTS:
Sunday, April 16: Easter Brunch
The Museum's annual Easter brunch is a festive affair offering unmatched views of beautiful Lake Michigan.
Friday, April 21: MAM After Dark
Guests can access the Museum after hours with special programs at MAM After Dark. In April, programming features the energetic dances of Bollywood, with Milwaukee's own Aarabhi Indian Dance Company.
Saturday, April 9: Yoga @ the Museum
Yogis of all levels find center with an early morning yoga session at the Museum. The $15 recommended donation includes Museum admission for the remainder of the day. Proceeds benefit the Museum and omTown Yogis' Annual Grant Fund.
Home to a rich collection of over 30,000 works of art, the Milwaukee Art Museum is located on the shores of Lake Michigan. Its campus includes the Santiago Calatrava–designed Quadracci Pavilion, annually showcasing three feature exhibitions, and the Eero Saarinen–designed Milwaukee County War Memorial Center and David Kahler-designed addition.