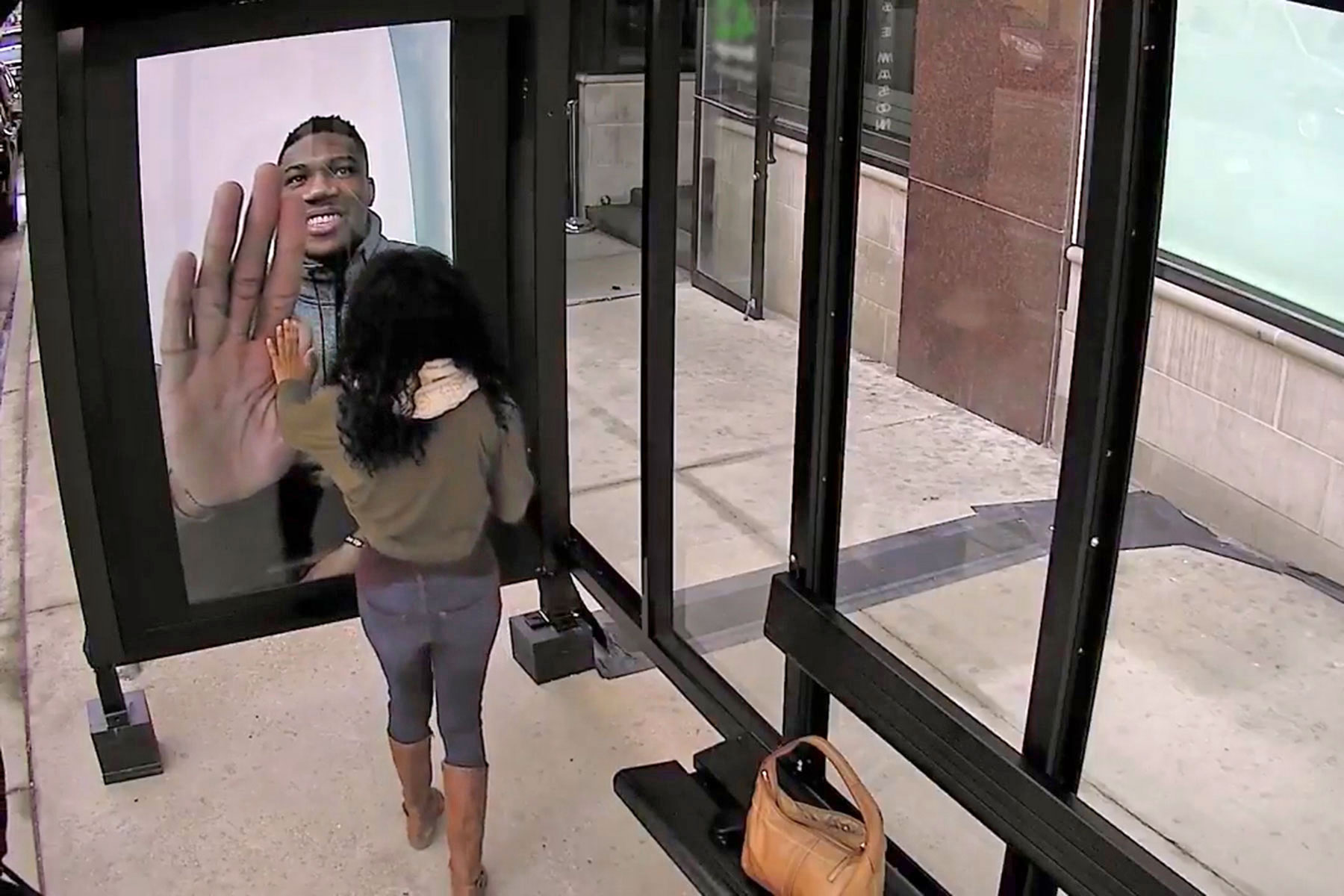 While waiting for their Milwaukee County Transit Bus to arrive, local residents got a surprise visit the from popular NBA All-Star.
Transit shelters are familiar all over the city, along with the advertising they display. But Mountain Dew soda featured a Milwaukee Bucks basketball player in an unusual real-time promotion in time for April Fools Day.
With a giant video touch screen installed in the shelter, originally simulating a Bucks poster, individuals who waited at the bus stop were greeted by a live video call from Giannis Antetokounmpo, the popular Bucks 22-year old player from Athens, Greece.
"Are you a Bucks fan?" Antetokounmpo asked. And "Why are you touching my face?" he inquired to an unsuspecting fan who reached out at the video screen in disbelief.
Bucks Fans were challenged to a perform a variety of actions, including showing best dance moves, push ups, high fives, and standing on the transit bench to shout "Antetokounmpo is the best basketball player of all time."
When the 6' 11" small forward made a personal appearance at the transit shelter, he got a taste of his own medicine. Mountain Dew arranged for Antetokounmpo's boyhood hero to make a video call.
"Keep doing what you are doing, I love you, said retired NBA star Allen Iverson.