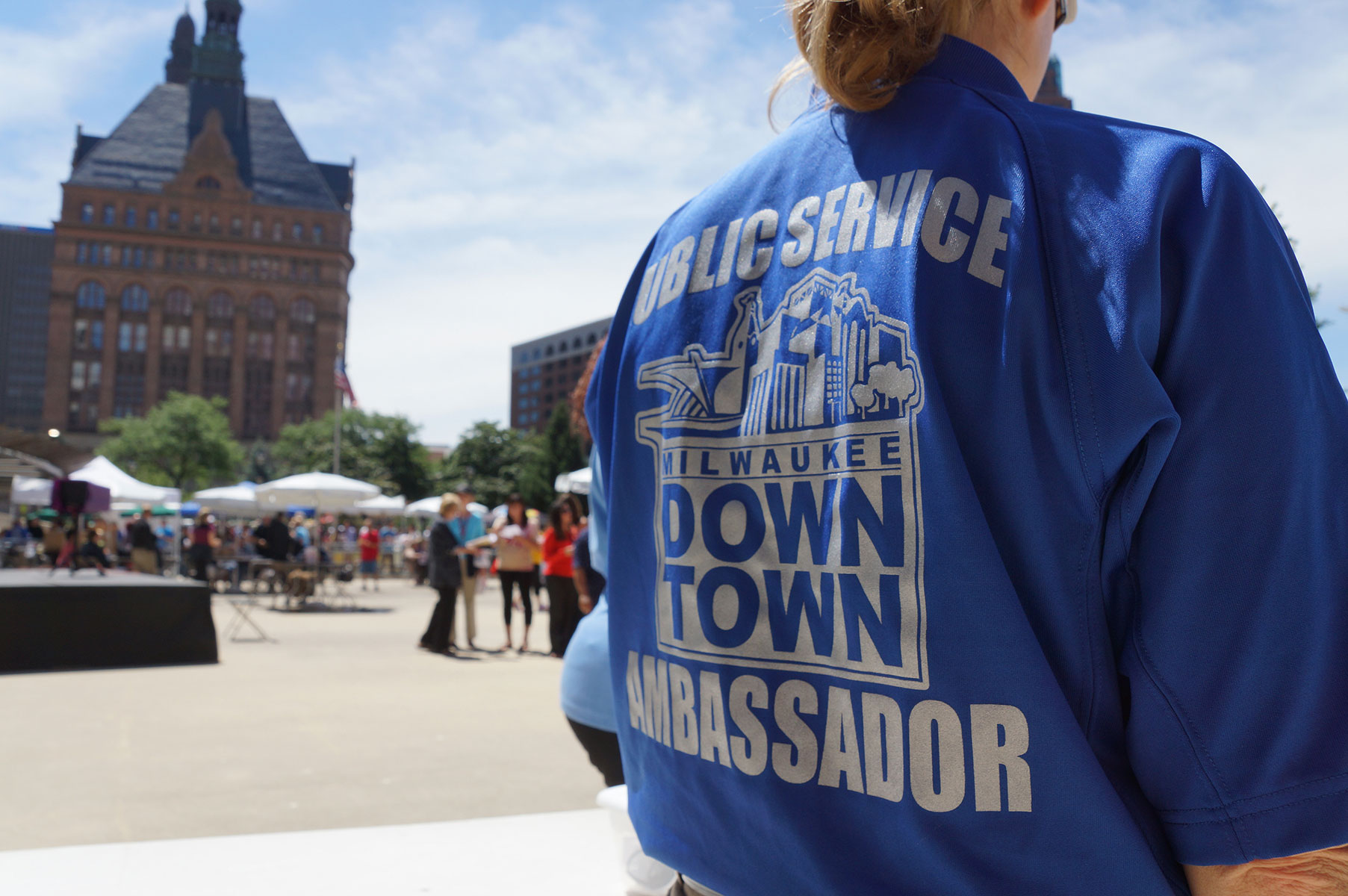 Downtown Employee Appreciation Week 2016 Begins Monday, July 25, with the opening ceremony held at Red Arrow Park.
Milwaukee Downtown, BID #21 will collaborate with downtown businesses and community leaders to reward the downtown workforce during the 11th Annual Downtown Employee Appreciation Week, July 25 – July 29. The fun-filled workweek will feature special events, office challenge games, lunchtime giveaways and exclusive discounts for downtown's 83,490+ employees.
View the complete schedule of events. Highlights for Monday, July 25 include:
An opening ceremony at 11:45 a.m. at Red Arrow Park with invited guests Mayor Tom Barrett, County Executive Chris Abele and Milwaukee Downtown, BID #21 CEO Beth Weirick.
Free mini subs and chips compliments of Cousins Subs, brat sliders compliments of Davians Catering, coffee samples compliments of Starbucks, and chocolate chip cookies compliments of DoubleTree by Hilton for the first 1,000 employees, plus snow cones from the Milwaukee Repertory Theater. Giveaways begin at 11:45 a.m. at Red Arrow Park and will be distributed on a first-come, first-served basis.
The start of the week's Office Challenge Games presented by Refuge Cafe, including Pedal for Pounds and Smoothie Pong. In addition, employees can try their hand at Paper Clip Toss, Precision Pitch and a Milwaukee Bucks Basketball Shootout. Games will take place from 11:45 a.m. to 1:00 p.m. and travel to multiple locations throughout the week – Red Arrow Park (Mon., July 25), Pere Marquette Park (Tues., July 26), Schlitz Park (Wed., July 27), Zeidler Union Square (Thurs., July 28) and Cathedral Square Park (Fri., July 29).
Over 15 corporate volleyball teams descending on Bradford Beach for the I Work Downtown Volleyball Tournament, 5 pm to 9 pm.
In addition, downtown employees will be eligible for discounts at area businesses. Workers are encouraged to wear a paper clip to identify themselves as downtown employees. The paper clip will serve as the official "ticket" in redeeming discount offers and receiving complimentary items.