Wisconsin Avenue to host NEWaukee's downtown night market for 6th year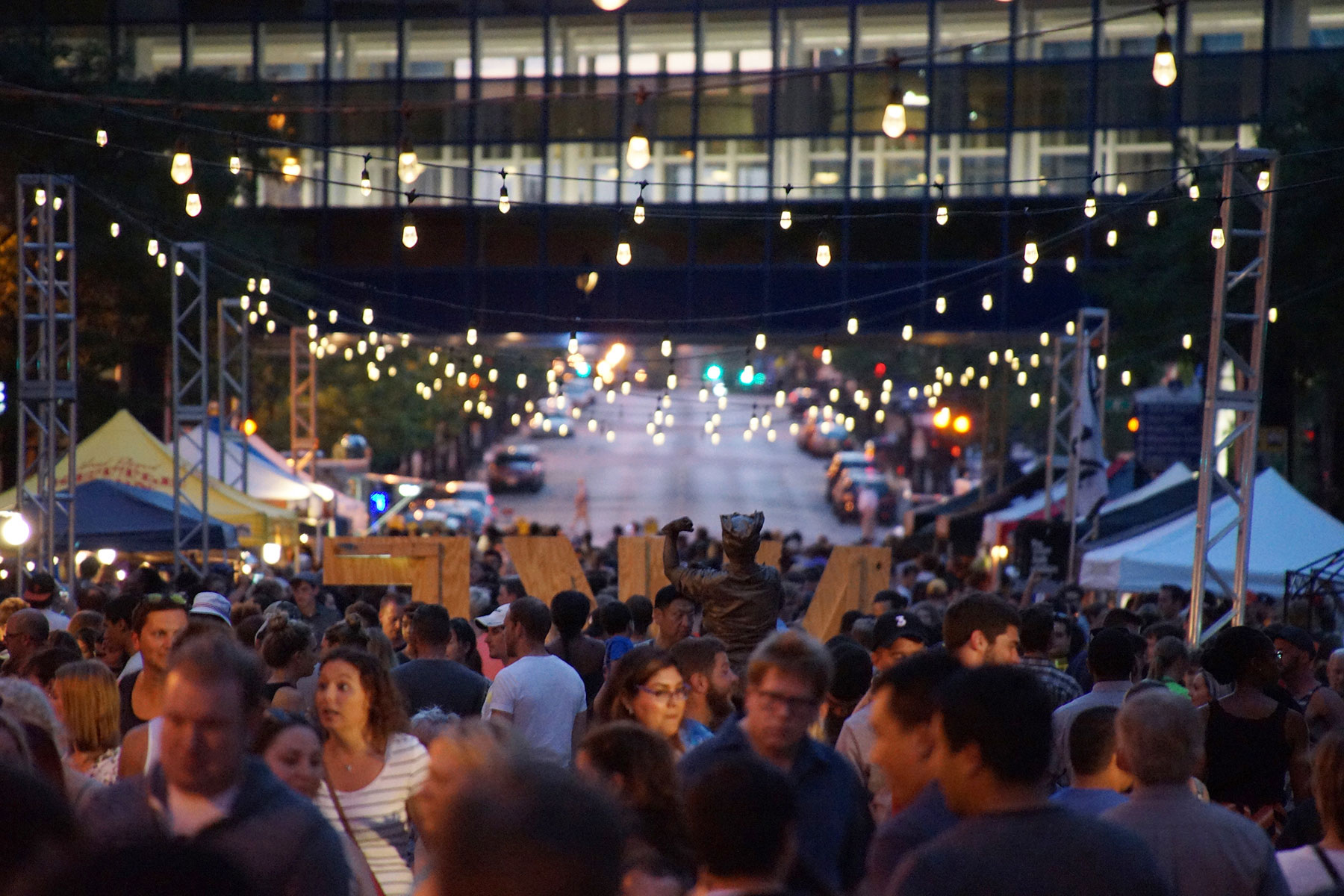 NEWaukee announced on March 4 that its beloved metropolitan night market would return for the 6th year, and released the event dates for 2019.
The NEWaukee Night Market is a free, outdoor event that showcases a variety of local vendors, performers, and artists. Held monthly during the summer, the Night Market serves as a platform for a wide variety of experiences that engage people of all backgrounds and ages.
The NEWaukee Night Market will be held on West Wisconsin Avenue between Plankinton and Vel R. Phillips Avenue from 5:00 to 10:00 p.m. on June 12, July 10, August 14, and September 11.
NEWaukee founded the Night Market in the summer of 2014 with the goal of creating a free, vibrant, safe, and interactive place in downtown Milwaukee for people to experience culture at night.
"The Night Market has changed the public narrative of West Wisconsin Avenue and the willingness for major development to be invested in the heart of downtown," said Angela Damiani, Co-Founder and CEO of NEWaukee. "You can see its impact in the development of the Grand Avenue Mall, the restoration of the MSO's Warner Grand Theatre, and plans for the city-owned 4th Street vacant lot."
The 2018 NEWaukee Night Market was attended by approximately 60,000 guests throughout the summer. In addition, more than 170 vendors, 29 sponsors, and 16 performances from local art organizations participated.