Wisconsin Vietnam War Veterans among thousands honored at memorial for helicopter pilots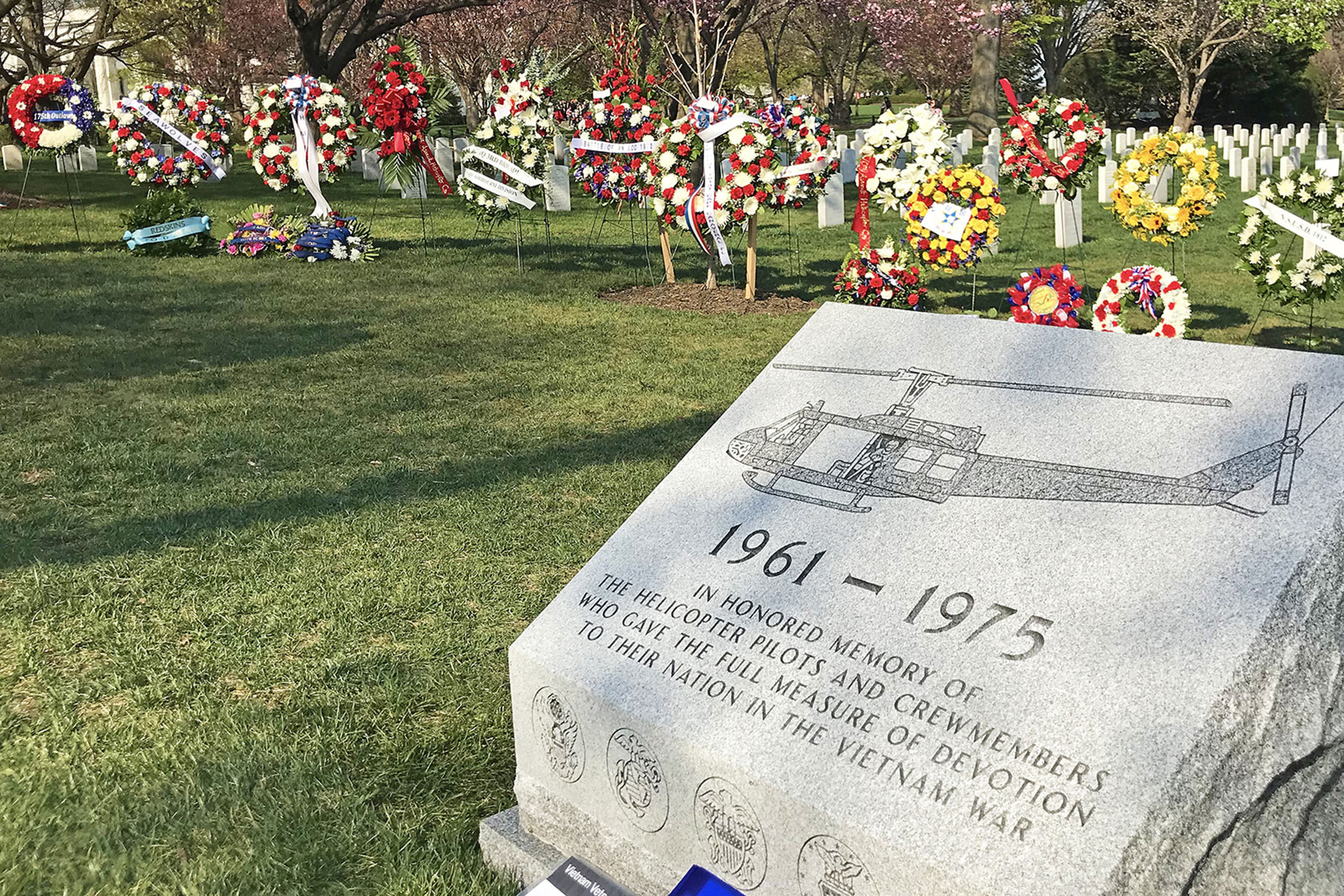 "In honored memory of the helicopter pilots and crewmembers who gave the full measure of devotion to their nation in the Vietnam War (1961-1975)."
The Vietnam conflict was a "helicopter war" and according the group that lobbied for the monument, the Vietnam Helicopter Pilots Association, nearly 5,000 pilots and crewmembers were killed during the two decades of fighting.
A total of 11,827 helicopters operated in Vietnam and 5,086 of them were destroyed. After four years of effort, these service members had their own monument unveiled at Arlington National Cemetery on April 18.
U.S. Senator Tammy Baldwin applauded the dedication of the Vietnam Helicopter Pilot and Crewmember Monument. Senator Baldwin worked across party lines with Senator Dan Sullivan and with members of the Vietnam Helicopter Pilots Association, led by Wisconsin-native Bob Hesselbein, to make the monument a reality.
"The brave individuals who served as helicopter pilots and crewmembers during the Vietnam War and their families have earned this recognition," said Senator Baldwin. "I'm so proud to see this monument become a reality at long last so we can honor their sacrifice and remember their courage for generations to come."
The monument honors the helicopter pilots and crewmembers killed during the Vietnam War, and is the only monument established to honor all who died operating rotary-wing aircraft in Vietnam. The helicopter became the mainstay for joint operational mobility in that Southeast Asian war. Helicopters operated all over the combat zone and were used by every branch of the military services: Army, Navy, Marines and Air Force.
The new commemorative monument was authorized in March, 2017 following conversations between the Vietnam Helicopter Pilots Association (VHPA) and Karen Durham-Aguilera, Executive Director of the Army National Military Cemeteries. "The outcome proved a win-win for Vietnam Veterans, Gold Star Families, and Arlington National Cemetery," said Bob Hesselbein, VHPA Legacy Committee Chairman.
Senator Baldwin worked for over a year to secure the monument, including introducing the bipartisan, bicameral Vietnam Helicopter Crew Monument Act that was cosponsored in the Senate by Senator Sullivan and introduced in the House by Representative Mark Amodei in 2016.
Arlington National Cemetery holds the greatest cluster of helicopter casualties from the Vietnam War made up of immediate casualties, Medal of Honor recipients and the remains of MIAs recovered in the decades after the war ended in 1975.