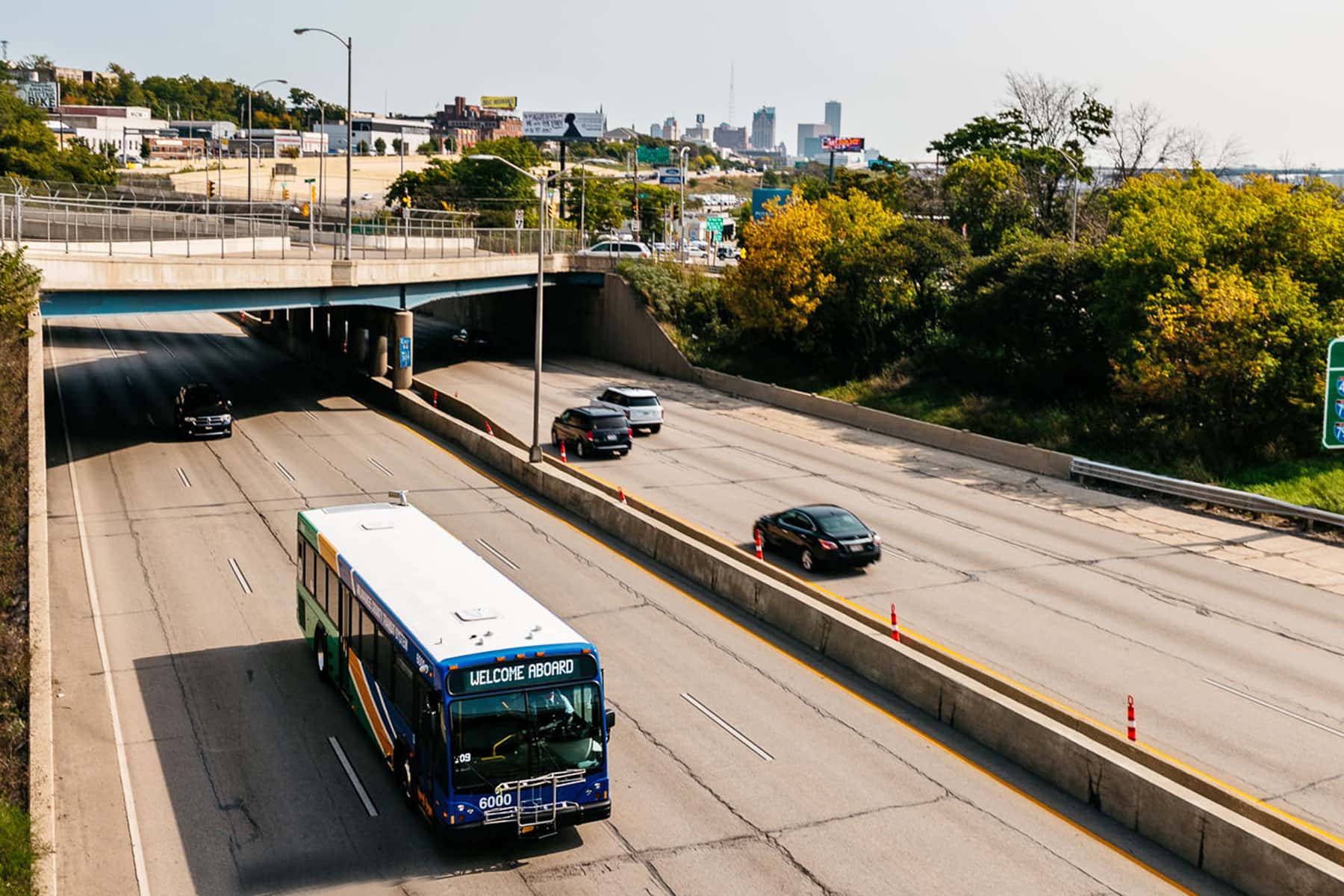 The Milwaukee County Transit System (MCTS) announced on August 2 that all Freeway Flyer routes would resume service, with schedule adjustments, on August 30.
Freeway Flyers Routes 40, 43, 44, 46, 48, 49, 79, and 143 are buses that operate primarily between Park & Ride lots and downtown Milwaukee on weekday mornings and afternoons. They were suspended in March 2020 due to the COVID-19 pandemic, when many downtown businesses shut down in-person activity and transitioned to remote work. That shift reduced the demand for commuter buses.
"Even with the growing complications from the Delta variant of COVID-19, businesses are starting to reopen physical offices in the downtown area. With more openings planned in the coming months, We decided it was time to resume its Freeway Flyers to help employees get to and from work," said MCTS in a statement.
Because demand is not yet expected to be at pre-pandemic levels, Freeway Flyers will make fewer trips than they used to. Passengers are strongly encouraged to check the RideMCTS website for updated schedules.
MCTS also reminded passengers that federal regulations still require the use of masks while riding public transportation, regardless of vaccination status. The requirement from the Transportation Security Administration (TSA) supersedes any local or state mask policies.
MCTS has free mask and hand sanitizer dispensers available on all buses, while supplies last.
Since the start of the pandemic, MCTS has worked tirelessly to keep passengers and employees safe while still offering essential transit services that the community depends on. COVID-19-related policies and procedures can also be found online.
© Photo
Milwaukee County Transit System