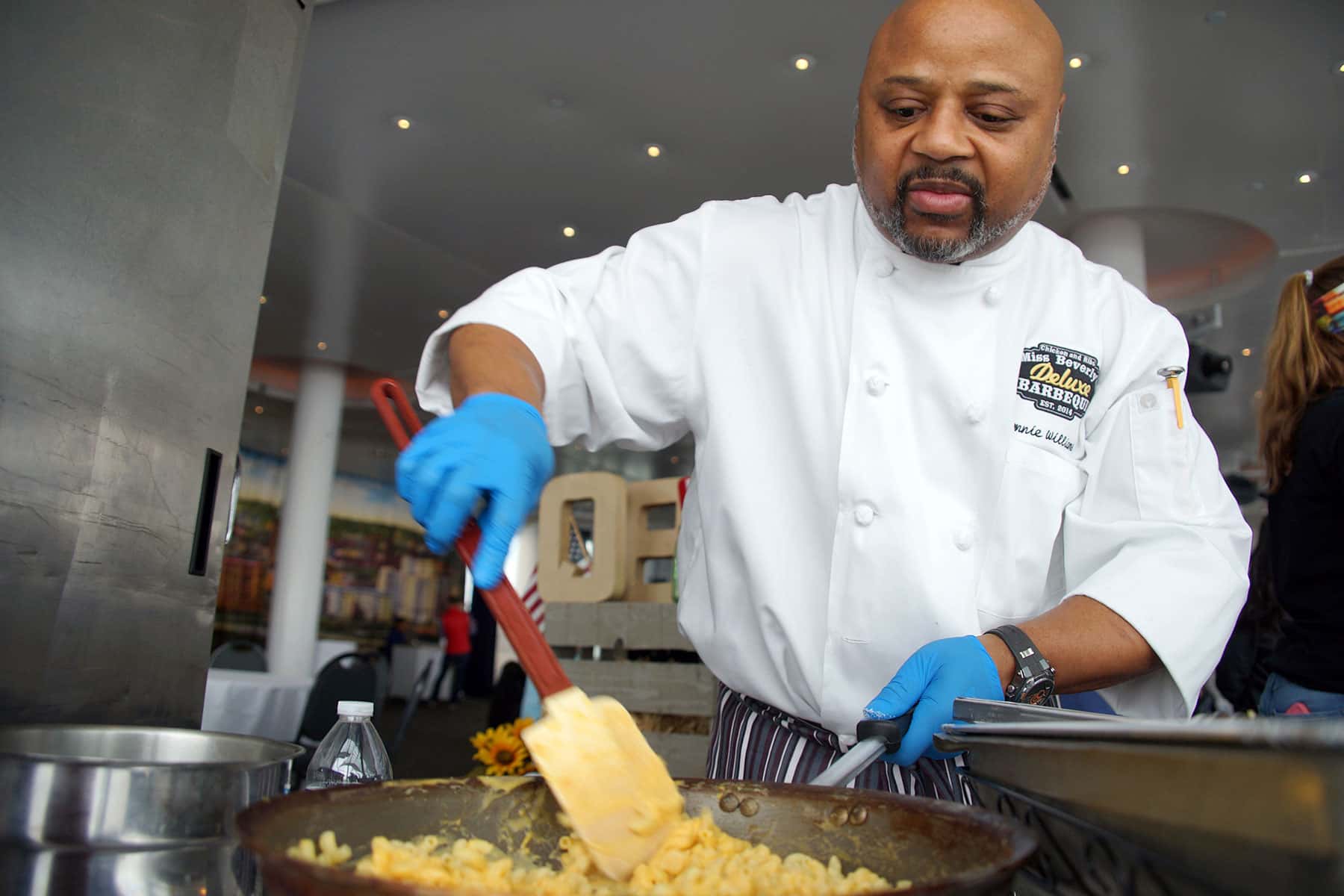 Discovery World hosted some of Milwaukee's favorite food during Taste of Bartolotta on January 28.
Eight local Bartolotta restaurants participated at the family-friendly event, which included the Harbor House, Lake Park Bistro, Miss Beverly's Deluxe Barbeque, Osgood's, Pizzeria Piccola, The Rumpus Room, and Taqueria El Jefe. The venue allowed visitors to explore the interactive fun and learning of Discovery World while enjoying delicious food throughout the museum.
"Taste of Bartolotta is a great chance to taste some of the best food from the best restaurants in Milwaukee while exploring Discovery World," said Joann Hansen, General Manager of Bartolotta Catering & Events at Discovery World. "With food ranging from Osgood's hot dogs to Harbor House's clam chowder, there will be something delicious for all ages."
The selection of delicious offerings ranged from tacos, mini lobster rolls, to pumpkin salted caramel cheesecake at Taste of Bartolotta, which included admission to Discovery World.
A portion of the proceeds from Taste of Bartolotta benefited the Steve Atwell Memorial Youth Scholarship, which provides funding for youth in underserved Milwaukee communities to attend Discovery World Summer Camps and other educational programs.
Since the early 1990s, Joe Bartolotta and his team have developed signature, high quality restaurants featuring some of the most delicious food in the city. From fast casual to rustic Italian to upscale bistros, the Bartolotta Group has changed the culinary landscape of Milwaukee. You and your family can indulge in some of these fantastic eats at Taste of Bartolotta at Discovery World.