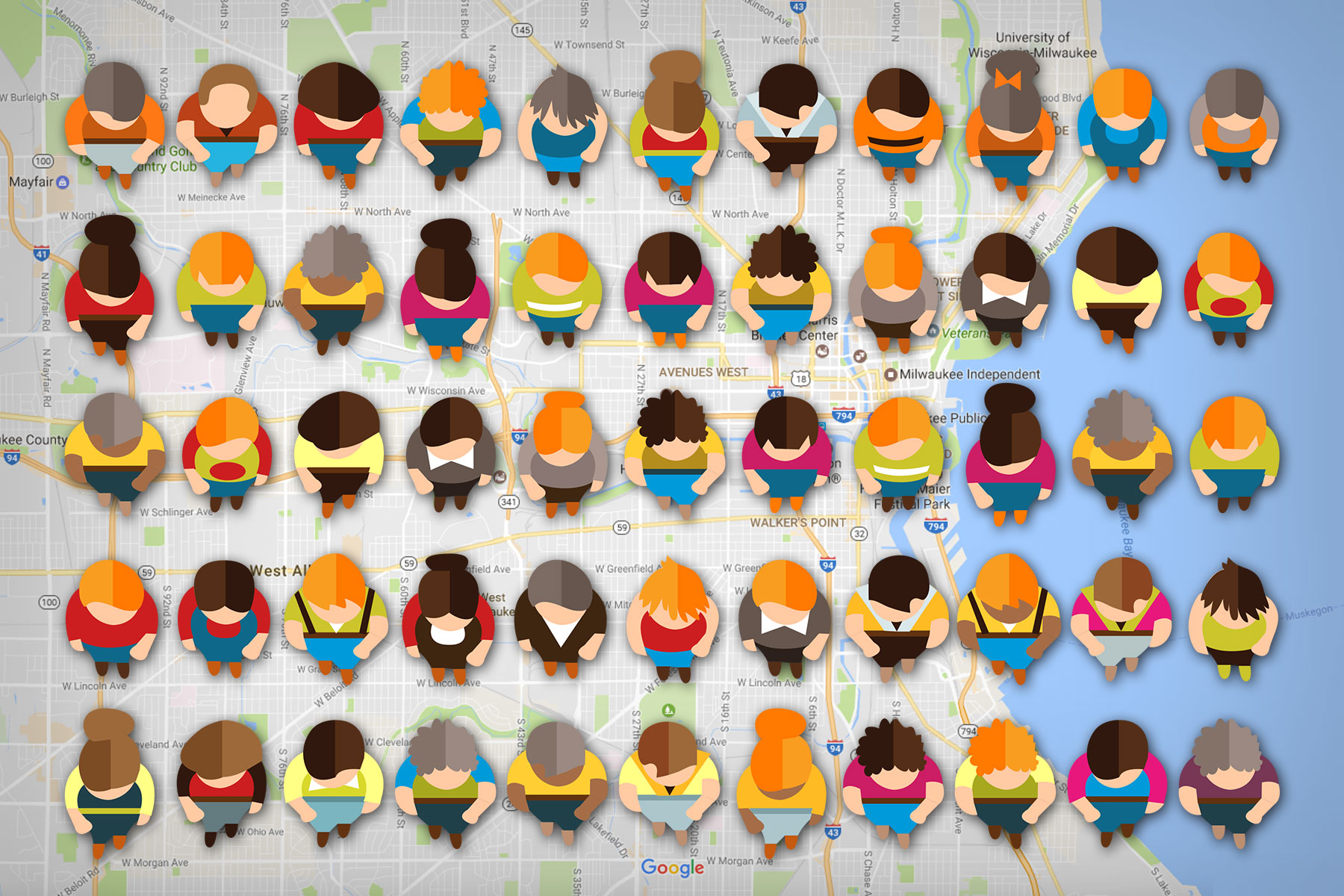 There are times, perhaps when stuck in Milwaukee rush hour traffic, where it can feel like the whole state of Wisconsin is right there.
What if every Wisconsinite, all 5.7 million of us, stood in the same place? How much space would they take up?
It is a ridiculous question to answer, but one that can be done with some degree of accuracy. The size differences between men, women, and children would need to be calculated, factoring in 31% of Wisconsin's over-weight population.
SpareFoot, the largest marketplace for storage, pulled demographic data on age and gender across the state. They then mapped out how much of Milwaukee everyone would take up, and calculated how many Empire Sate Buildings Wisconsinites would fill. Because SpareFoot is a storage company, they also figured out how much space would be required to store every resident.