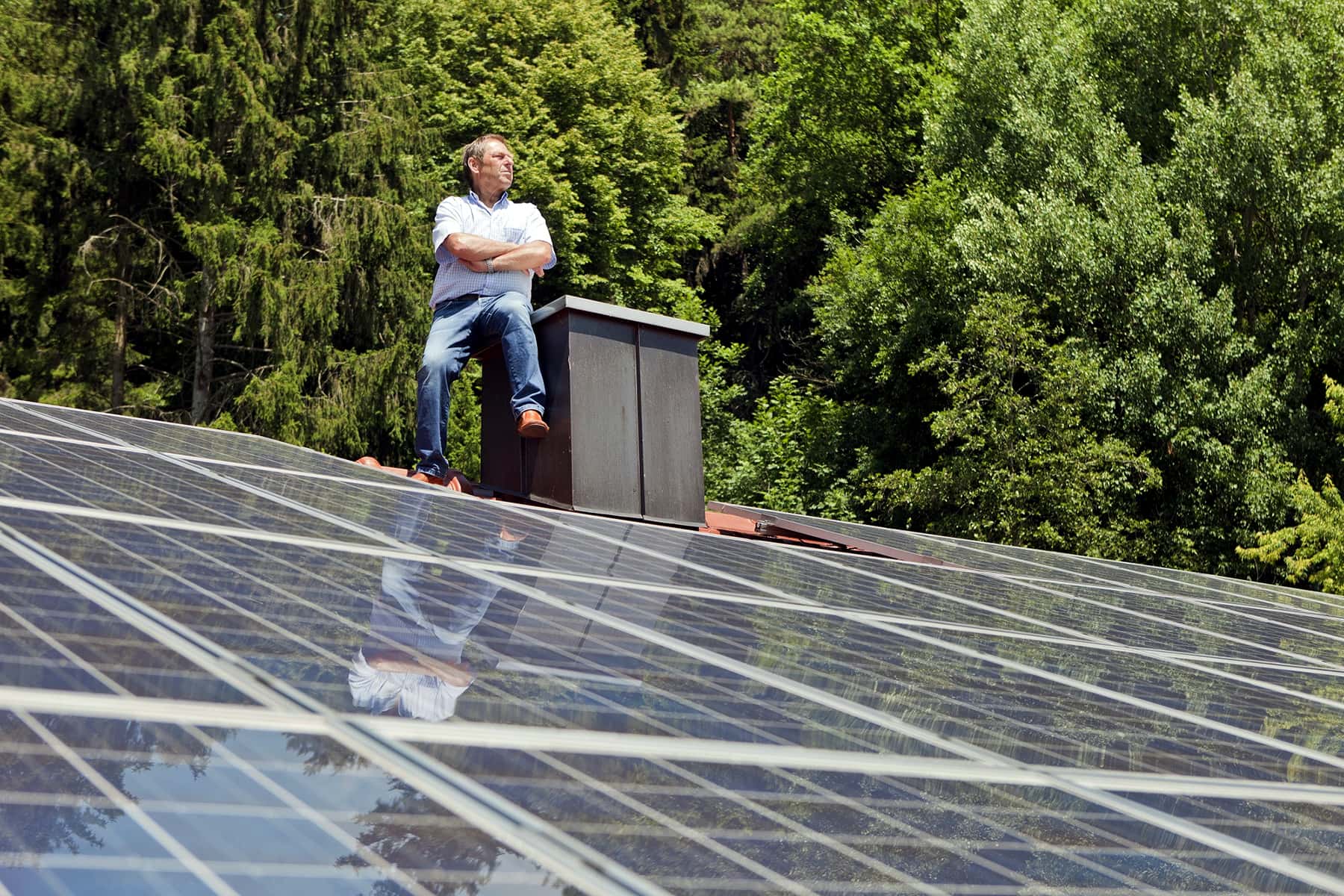 The City of Milwaukee's Environmental Collaboration Office (ECO) celebrated its most successful year of the Greater Milwaukee solar group purchase program on November 10, with 64 home and business owners installing 421 kilowatts of new solar installations.
In partnership with renewable energy non-profit the Midwest Renewable Energy Association (MREA), the group buy program helps greater Milwaukee residents invest in lower-cost solar installations through the power of volume purchasing. A solar group buy occurs when community members use their collective buying power to save on the total cost of going solar.
"Milwaukee is committed to addressing the threat of climate change by advancing renewable and energy efficiency developments across the city. Our solar group buy program continues to grow year after year. Since its start in 2013, the group buy program has served 282 homes and businesses in installing 1,292 kilowatts of solar," said Mayor Tom Barrett.
In addition to federal tax credits and state rebates, 2021 program participants also received an average of $1,300 in rebates from the solar installer, up from $450 in 2019. Solar arrays installed through this year's program will offset emissions equivalent to 437,355 pounds of coal burned annually and will save homeowners nearly $77,000 in collective savings in the first year alone.
Over the summer, the City's Environmental Collaboration Office and program partners conducted community outreach at local farmers markets and offered 17 free, virtual information sessions called "Power Hours." Nearly 400 home and business owners were educated on how solar works, typical return on investment, available incentives and financing options. The program's solar installer, Wisconsin-based Arch Electric, prepared 186 free bids for interested participants this summer.
"As a proud Milwaukee native, I truly feel that after this summer solar has arrived in our city," said Angie Kochanski, Residential Sales Manager at Arch Electric. "Getting to work with our neighbors, I saw a lot of people who had been on the fence make the decision to finally go solar. It's exciting to see our city arrive on the map as a leader in renewable energy and I look forward to watching this trend continue."
Two businesses, Walnut Way Conservation Corporation and the Cactus Club, also took part in the 2021 group buy program. Walnut Way is located in the Lindsay Heights neighborhood, an area that has received the City's first ECO Neighborhood certification for its sustainability efforts. The Walnut Way Wellness Commons installation includes a solar and battery storage system and is part of its resiliency effort to offer sustainable employment opportunities, healthy food, wellness services and other community programming.
Earlier in the year, the Midwest Renewable Energy Association held a Solar Training Academy at Walnut Way. Through the Association's Rise Up scholarship program, 10 individuals received full scholarships to continue solar training. Two of the trainees will work as paid interns for Arch Electric and help install the solar system on the Walnut Way Wellness Commons building.
"The Walnut Way and MREA partnership is an intentional effort to make the pathway to green jobs accessible across all of Milwaukee, but especially in communities of color that have suffered historical disinvestment and economic isolation," said Executive Director Antonio Butts of Walnut Way Conservation Corporation.
Along with the Midwest Renewable Energy Association, program partners this year included the Bay View Neighborhood Association, Sherman Park Neighborhood Association, Walker's Point Neighborhood Association, St. Francis of Assisi Parish, Murray Hill Neighborhood Association, Walnut Way Conservation Corporation, as well as the City of Glendale and the Villages of Bayside, Fox Point, Shorewood and Whitefish Bay.
The City of Milwaukee aims to have 25 percent of its electricity for municipal operations powered by renewable energy by 2025. Earlier this year, Milwaukee's largest solar energy system was completed at the site of a City-owned landfill in partnership with We Energies and the Wisconsin Air National Guard. The 2.25 megawatt project covers nine acres and has enough electricity to power over 460 homes.
The City has also set greenhouse gas reduction goals of 45% reduction by 2030 and net-zero achievement by 2050 or sooner. Sustainability efforts include transitioning to electric vehicles, installing green infrastructure and increasing energy efficiency programs.
Through the City-County Task Force on Climate and Economic Equity created in 2019, the City is committed to reducing racial and income inequity by assuring that greenhouse gas reduction investments and policies create the maximum number of permanent living wage green jobs for people who live in the most impoverished Milwaukee neighborhoods.