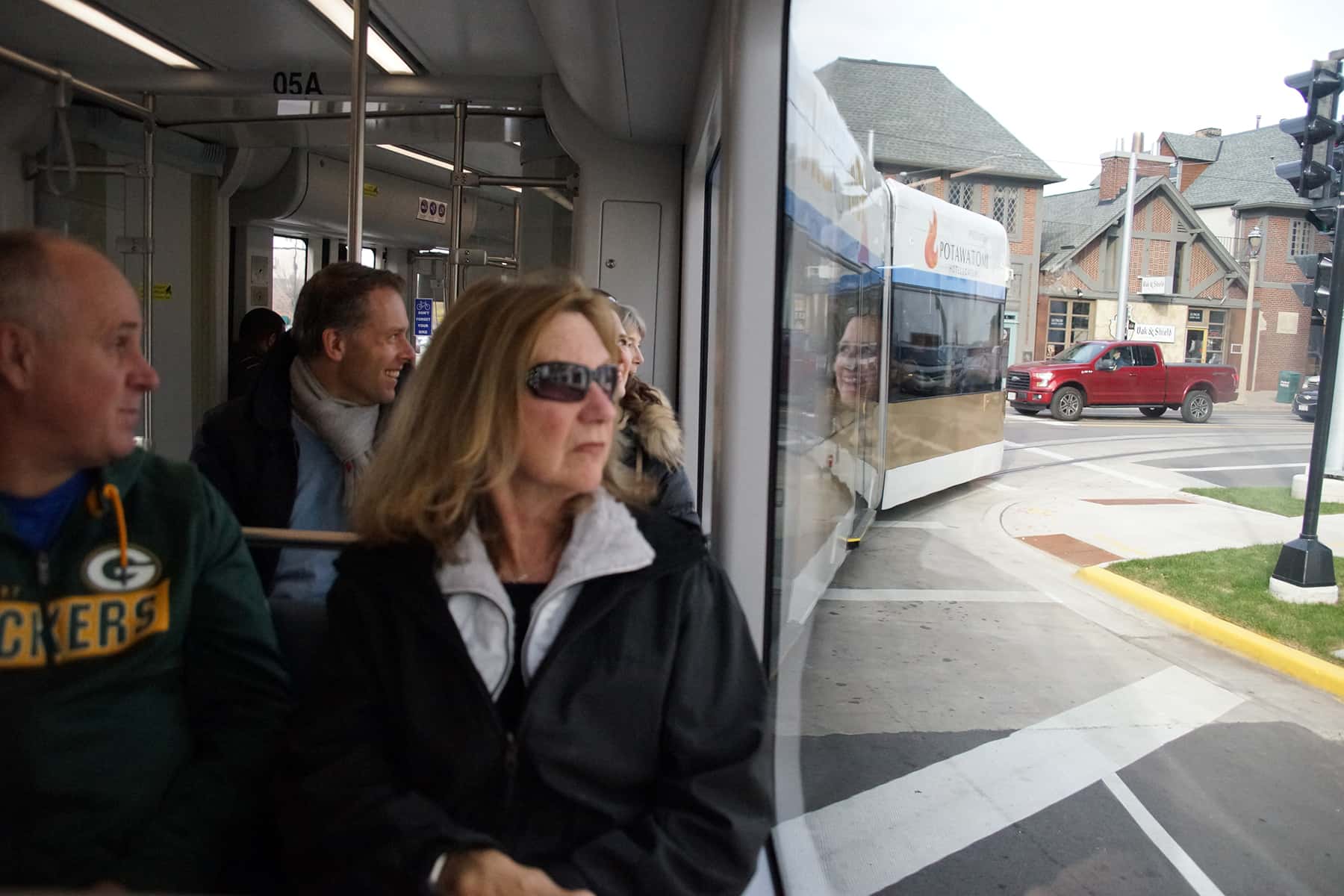 After The Hop's grand opening weekend of November 2 saw more than 16,000 riders, Milwaukee City officials announced that the new $124 million streetcar continued to average just under 2,200 riders a day.
Before the launch, the city originally estimated ridership of 1,850 per day, 341 less than the 2,191 daily average total from the first two weeks of service, November 5 to 18. The highest one day ridership has so far been 3,806 passengers on November 17. The M-Line has been officially providing service for one month.
"We are continuing to work on additions with the customer service, and ways to introduce even more new riders to The Hop," said Milwaukee Mayor Tom Barrett. "So far, we are really pleased with these preliminary numbers, along with the feedback we're receiving from riders."
The city estimates the annual operational cost for the The Hop at $3.2 million. If ridership levels remain consistent, when charging fares goes into effect after the first year of free service, the revenue is expected to bring in around $800,000 annually.
Fares are just one source of revenue for The Hop. Sponsorships like Potawatomi Hotel and Casino's current deal, Federal grants, and a percentage of the city's parking fund will help pay for the streetcar in the future.
"We were a little bit nervous starting service right before the winter months begin," said Jeff Polenske, former City Engineer and the newly appointed Commissioner of Department of Public Works. "People are utilizing The Hop, and they are riding it more than we actually estimated. It's great news."
Statistics are showing that there is a base of riders who use the streetcar every day. Polenske said that they are using it for commuting to work in the morning and returning home, plus lunch excursions around downtown. As the warmer months approach, the city estimates more riders will hop on The Hop.
"After the spring, as the summer months come, we are going to get a sense of the seasonal ridership," Polenske added. "Then we can determine how we best accommodate the peaks and valleys that we might see throughout the year."