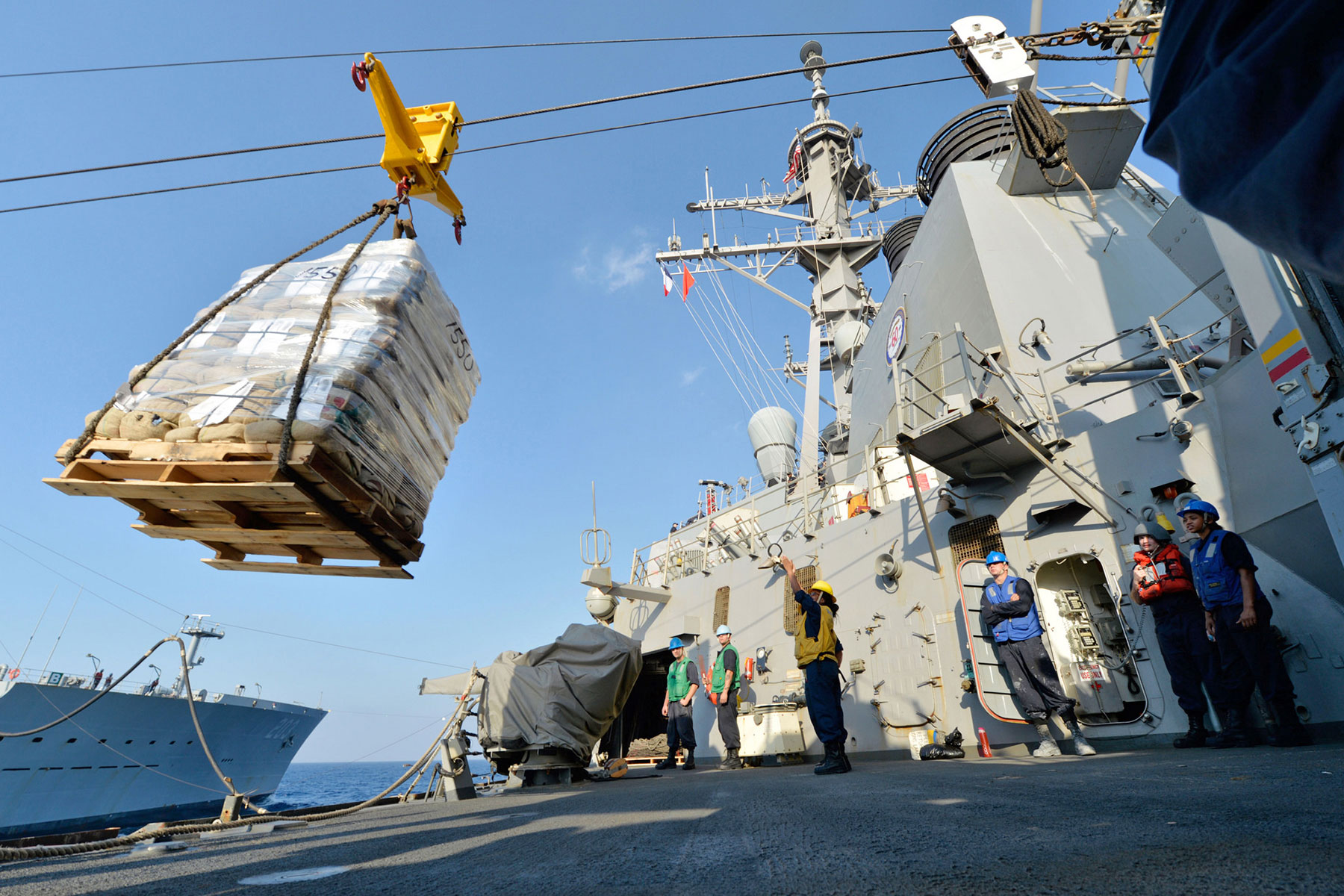 A 1997 John Marshall High School graduate and Milwaukee native is serving our country in the Navy, living on the coast of Spain, and participating in a critical NATO ballistic missile defense (BMD) mission while assigned to the guided-missile destroyer USS Ross.
Petty Officer 1st Class Shauntelay Bolds is a culinary specialist aboard one of the four advanced warships forward-deployed to Rota, Spain, a small village on the country's southwest coast 65 miles south of the city of Seville.
A Navy culinary specialist is responsible for the oversight of all food service preparation, sanitation and personnel. On the Ross, they provide more than 1,200 healthy meals each day. Bolds credits success in the Navy with lessons learned growing up in Milwaukee.
"As a kid, I learned to work hard, stay focused and that I can do anything I set my mind to," said Bolds.
These four destroyers are forward-deployed in Rota to fulfill the United States' phased commitment to NATO BMD while also carrying out a wide range of missions to support the security of Europe.
According to the NATO website, many countries have, or are trying to develop ballistic missiles. The ability to acquire these capabilities does not necessarily mean there is an immediate intent to attack NATO, but that the alliance has a responsibility to take any possible threat into account as part of its core task of collective defense.
U.S. Navy Aegis ballistic missile defense provides scalability, flexibility and mobility. These systems are equally beneficial to U.S. assets, allies and regional partners in all areas of the world. Positioning four ballistic missile defense ships in Spain provides an umbrella of protection to forward-deployed forces, friends and allies while contributing to a broader defense of the United States.
Guided-missile destroyers are 510 feet long warships that provide multi-mission offensive and defensive capabilities. The ships are armed with tomahawk cruise missiles, advanced gun systems, close-in gun systems and long-range missiles to counter the threat to friendly forces posed by manned aircraft, anti-ship, cruise and tactical ballistic missiles.
Destroyers are deployed globally and can operate independently or as part of carrier strike groups, surface action groups or amphibious readiness groups. Their presence helps the Navy control the sea. Sea control is the necessity for everything the Navy does. The Navy cannot project power, secure the commons, deter aggression, or assure allies without the ability to control the seas when and where desired.
The ship is named after Capt. Donald Kirby Ross, who was presented a Medal of Honor by Adm. Chester Nimitz for his actions during the attack on Pearl Harbor.
"I'm proud to lead such a dedicated, experienced, resilient and mission-oriented crew," said Cmdr. Bryan S. Gallo, commanding officer of USS Ross. "Team Ross always meets the mission while taking care of each other and having a fun time doing it."
Serving in the Navy is a continuing tradition of military service for Bolds, who has military ties with family members who have previously served. Bolds is honored to carry on that family tradition.
"My dad, uncles, and cousins have all served throughout the armed forces," said Bolds. "My family's military advancements, successes and work ethic shaped my decision to join the Navy."
While serving in the Navy may present many challenges, Bolds has found many great rewards. Bolds is proud of earning two Navy and Marine Corps Achievement Medals. She is happy that the Navy acknowledges her hard work and efforts.
Unique experiences build strong fellowship among the crew of more than 300 women and men aboard Ross. Their hard work and professionalism are a testament to the namesake's dedication and the ship's motto, "Fortune Favors Valor." The crew is motivated, and can quickly adapt to changing conditions, according to Navy officials. It is a busy life of specialized work, watches and drills. Serving aboard a guided-missile destroyer instills accountability and toughness and fosters initiative and integrity.
As a member of one of the U.S. Navy's most relied upon assets, Bolds and other Ross sailors know they are a part of a legacy that will last beyond their lifetimes providing the Navy the nation needs.
"The Navy has allowed me to find and equip myself with the knowledge, tools, work ethic and skills to open my own business successfully," said Bolds. "My time in Spain has been a blessing. I enjoy being able to travel Europe and embrace the culture of all the countries around me."