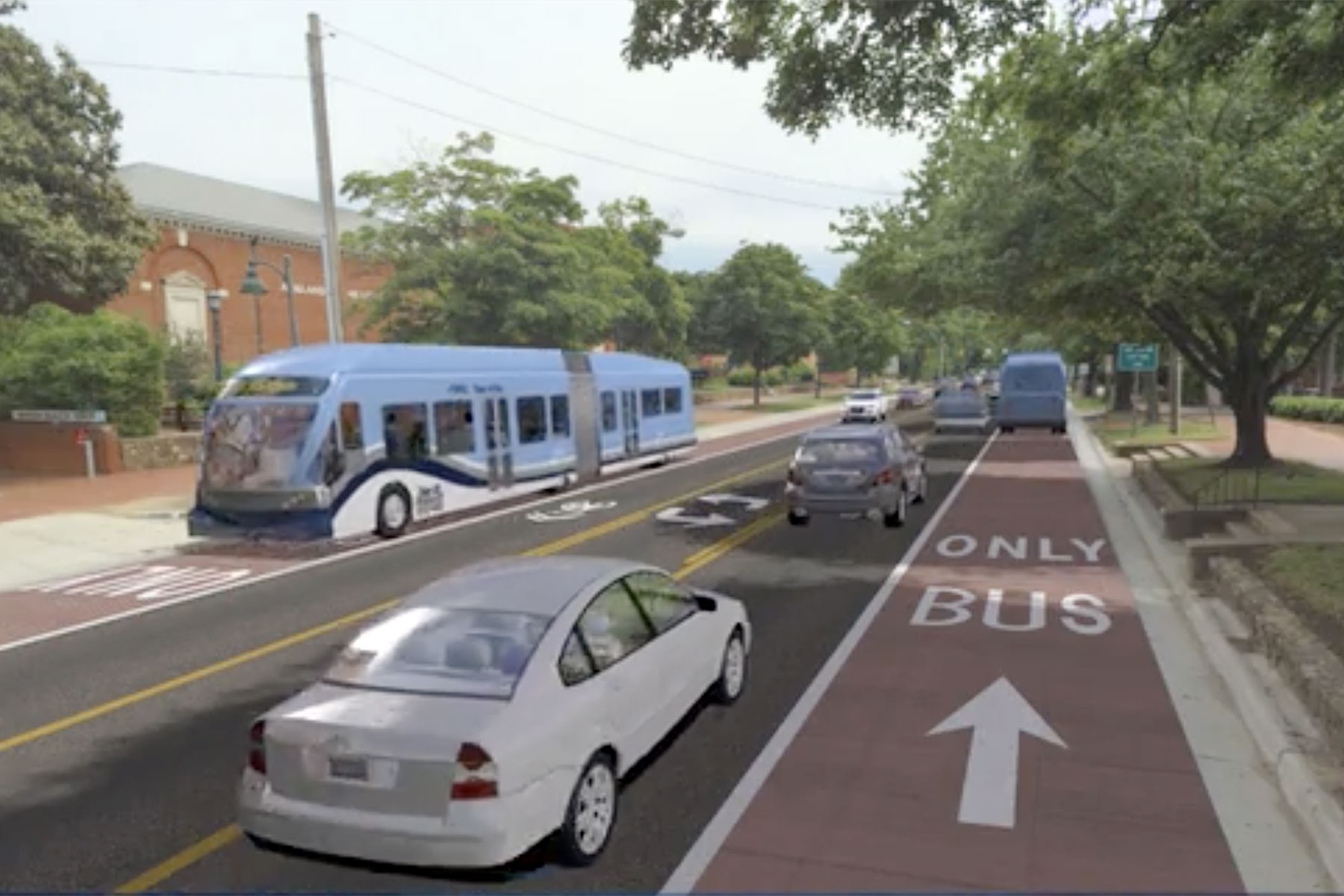 The Milwaukee Common Council unanimously approved an amended resolution that puts conditions on any possible City of Milwaukee involvement in the future development of a bus rapid transit (BRT) line along the East-West Corridor through portions of the city.
The proposed 9-mile route would provide an improved transit connection to major employment and activity centers through downtown Milwaukee, the Milwaukee Regional Medical Center, Milwaukee's near west side, and Wauwatosa. The East-West BRT service would advance the build out of the planned multi-modal transportation network.
"After careful review of the BRT analysis and listening to area citizens and businesses at various public hearings, it doesn't seem practical to develop and use single, dedicated lanes west of Hawley Road on Blue Mound," said Alderman Michael J. Murphy. "The only way this project could move forward is if the BRT buses operate in mixed traffic."
As the lead sponsor on the legislation (Council file # 170541), Alderman Murphy said the resolution provides clear protections for city taxpayers and city interests if the BRT is moved forward by Milwaukee County and the Milwaukee County Transit System. He noted that the plan to use dedicated traffic lanes for East-West BRT buses on W. Blue Mound Rd. was "simply not practical."
An analysis shows that in less than 20 years the BRT project could attract as many as 9,000 new riders every day and cut bus travel times on the route. The study team found the proposed BRT service would also benefit drivers by taking more than 6,100 cars off the road and reducing the amount of miles people drive by up to 17 million miles a year.
Legislation co-sponsor Alderman Robert J. Bauman said the amended resolution that was approved also included other key requirements and conditions.
"The amended resolution stipulates that the city 'shall not incur any direct or indirect expenses, including the forfeiture of any revenue, related to the development or operation of the BRT system' and that it 'shall not contribute financially to the development or management of the BRT system, nor provide assistance or management of the BRT system, unless reimbursed,'" Alderman Bauman said.
Alderman Murphy said he and Alderman Bauman will continue to keep a close eye on the County-led BRT project and will make sure citizens are kept informed about developments.
The East-West Corridor has long been recognized as the most heavily congested corridor in the Milwaukee area. BRT would also elevate a diversity of neighborhoods along the route and support the region's top employment centers and world-class educational, cultural, and entertainment destinations.