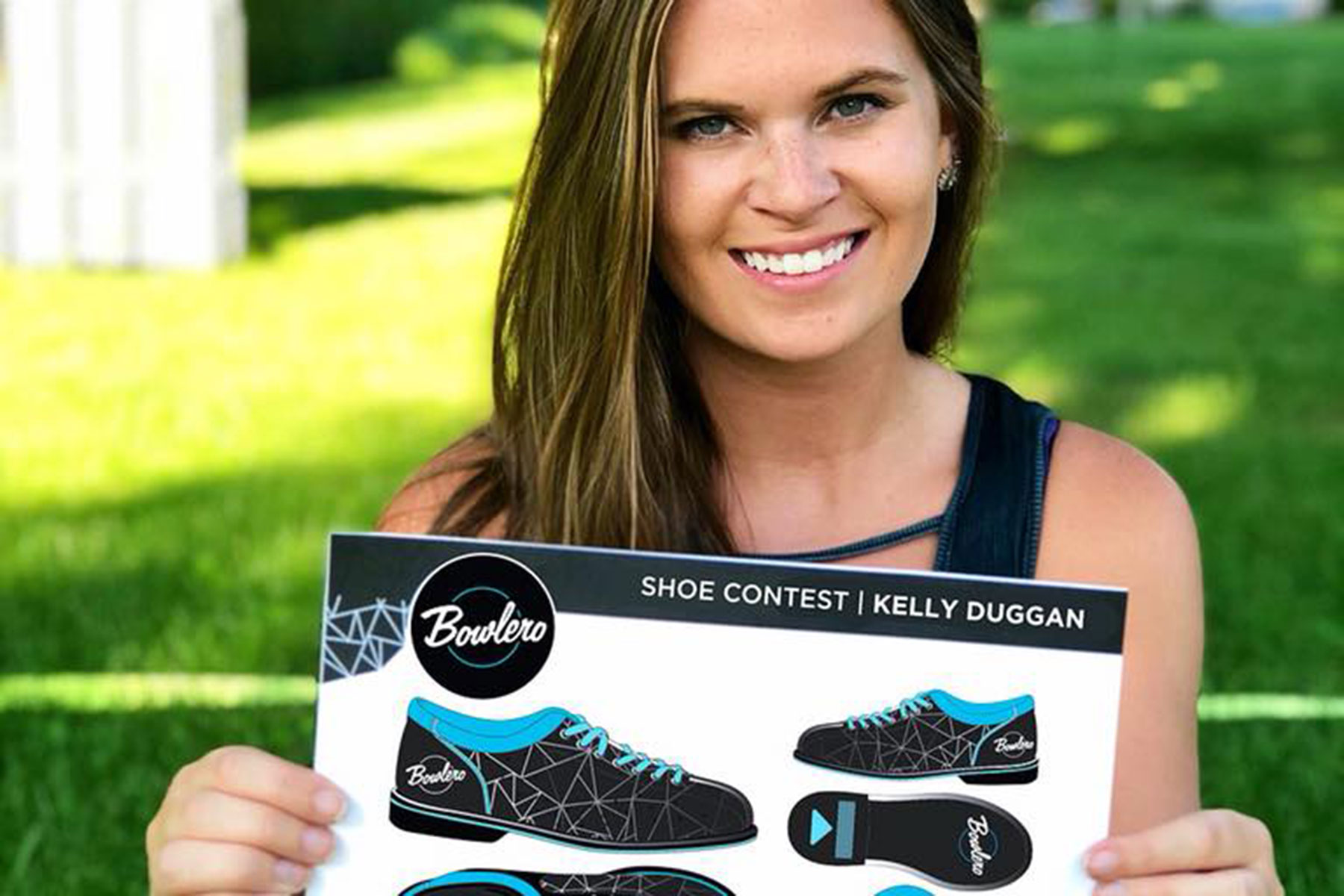 Kelly Duggan of New Berlin was recently announced as one of five finalists for the Bowlero Corporation's #BeBowled: Shoe Design Challenge.
This past spring, Bowlero invited designers from around the country to put their creative talents to the test. The company received hundreds of online submissions with designs ranging from whimsical patterns and colors to graffiti art. From those entries, Bowlero narrowed it down to five designs that will advance to the competition's final round.
Duggan is now in the running for the once-in-a-lifetime opportunity. The grand prize winner will receive a cash prize of $2,500 and see the shoe professionally designed, produced, and worn by millions at Bowlero and Bowlmor locations nationwide, with the new shoes rolling out in 2019.
"I will be flown out to New York City in August where my shoes will be judged in a fashion show, with the winner having their shoes manufactured in over 300 bowling alley locations," announced Duggan. "In the meantime, I should probably work on getting my bowling average up."
Duggan grew up with a passion for fashion and design, and a father who had a passion for bowling. She graduated from Carroll University with a degree in Graphic Communications and found out about the contest from an article that her father saw.
Kelly's design, Modern Geo, displays a unique geometric pattern across a black background accented with touches of blue. Her all-time high score in bowling is a very respectable 150.