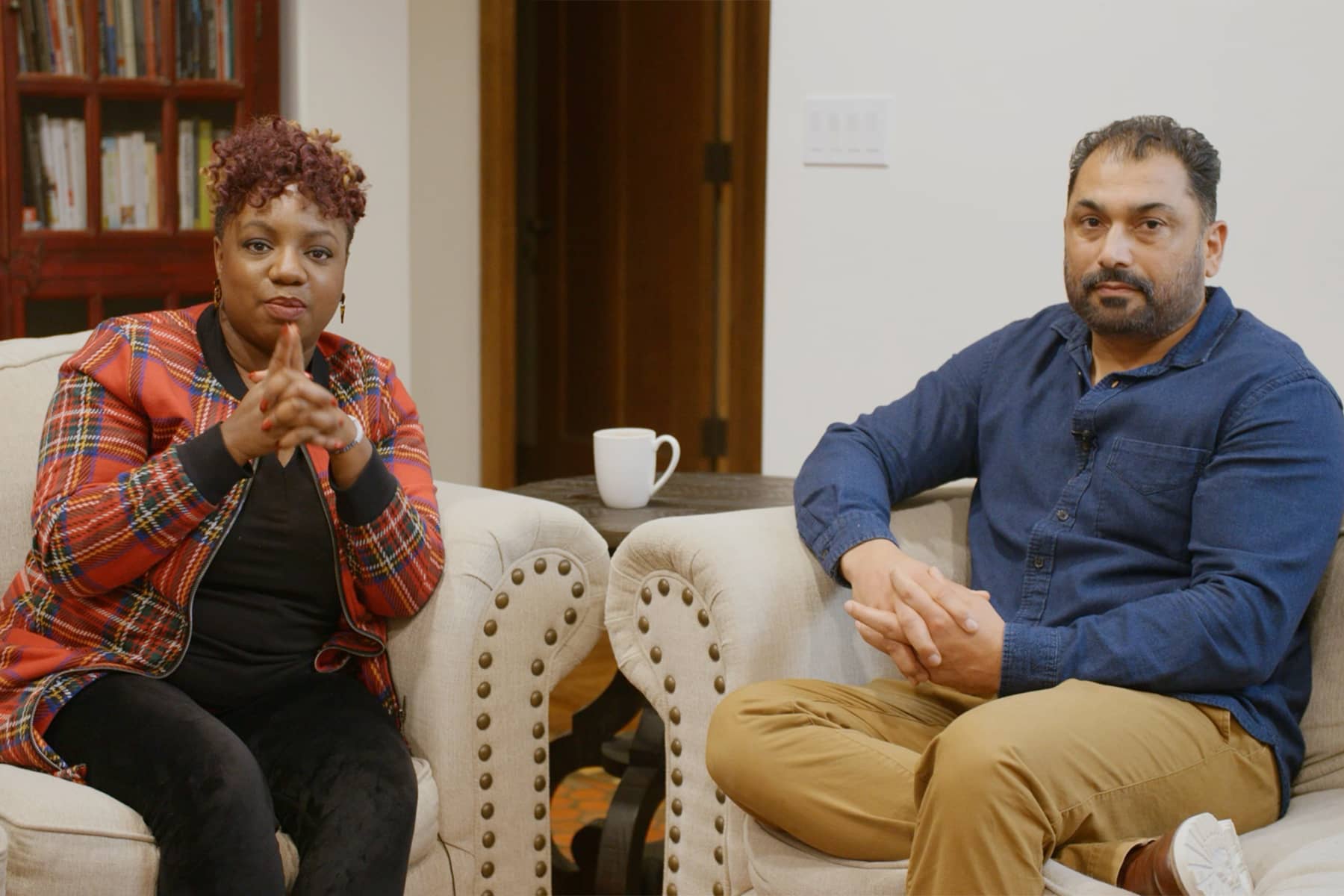 Residents from all over Milwaukee participated in the learning experience "Something to Say," an online program from January 14 to 16, that celebrated the life and legacy of the Rev. Dr. Martin Luther King, Jr.
Organized as a partnership between Race & Faith and the Jewish Community Relations Council of the Milwaukee Jewish Federation, Something to Say was an effort to encourage families to have conversations about racism.
"We're surrounded by so much racial trauma and negativity, in this systemically anti-Black environment that we live in. How do we create change? By encouraging, engaging, and equipping families to have honest conversations about racism and antisemitism," said Rhonda Hill, Founder of Race & Faith.
With the rise of White Nationalism and hate crimes against Jews, the learning experience for the 2023 program was expanded to include antisemitism.
"I think as parents, it's our responsibility to have these conversations with our children, but not only our small children, but our teens and adult children," said Hill. "How do we see ourselves as religious people? Or if you're not a religious person, how are we talking about that?"
Some of the panelists contributing to the intergenerational discussion on racism and antisemitism included Paula Penebaker, former executive director of the YWCA, Moshe Katz, prominent Jewish community leader, and Pardeep Singh Kaleka, de-radicalization specialist, therapist, and author.
"So, is it important for us to make sure that we show respect to everybody?" asked Kaleka. "Yeah, answered his son, Rohan. Kaleka continued, "And how do you do that?" Rohan thought for a moment and then replied, "Really simple things by like, not making fun of somebody for what they're wearing. Not like closing the door on somebody."
Something to Say recognized the power of families to influence change. The MLK holiday weekend was seen as the perfect time for families and friends to sit together, and explore how each person could contribute to change.
The learning experience was to give Milwaukee families the tool to fight the terrible "-isms" that have been passed down from one generation to the next. Participants all received an online learning kit equipped with video, discussion guides, and structured opportunities to engage with other families during the event.
"I see our children navigating the complex world that they exist in, and getting a plethora of information. And for me, I see it as a really a good source of rooted self-identity, of going into yourself and knowing that sometimes we all feel lonely," said Kaleka. "Sometimes we all feel like maybe I am not accepted or loved by the world. And for me, it's important to really give our children the ability to anchor to that love – and the love of others."
The program was also designed to fit families with children of various ages, or families with no children, allowing for a wide range of participation. Organizers said it was their hope that Something to Say would equip, encourage, and engage families to tell their own stories of racism. Such shared expressions would then encourage others to use their own voice, to talk about their experiences with racism.
"In our world right now, there is so much divisive behavior and conversation, about the ways in which religion plays a role in that," added Hill. "I believe it's so important for interfaith understanding to really be highlighted at this time in this space."