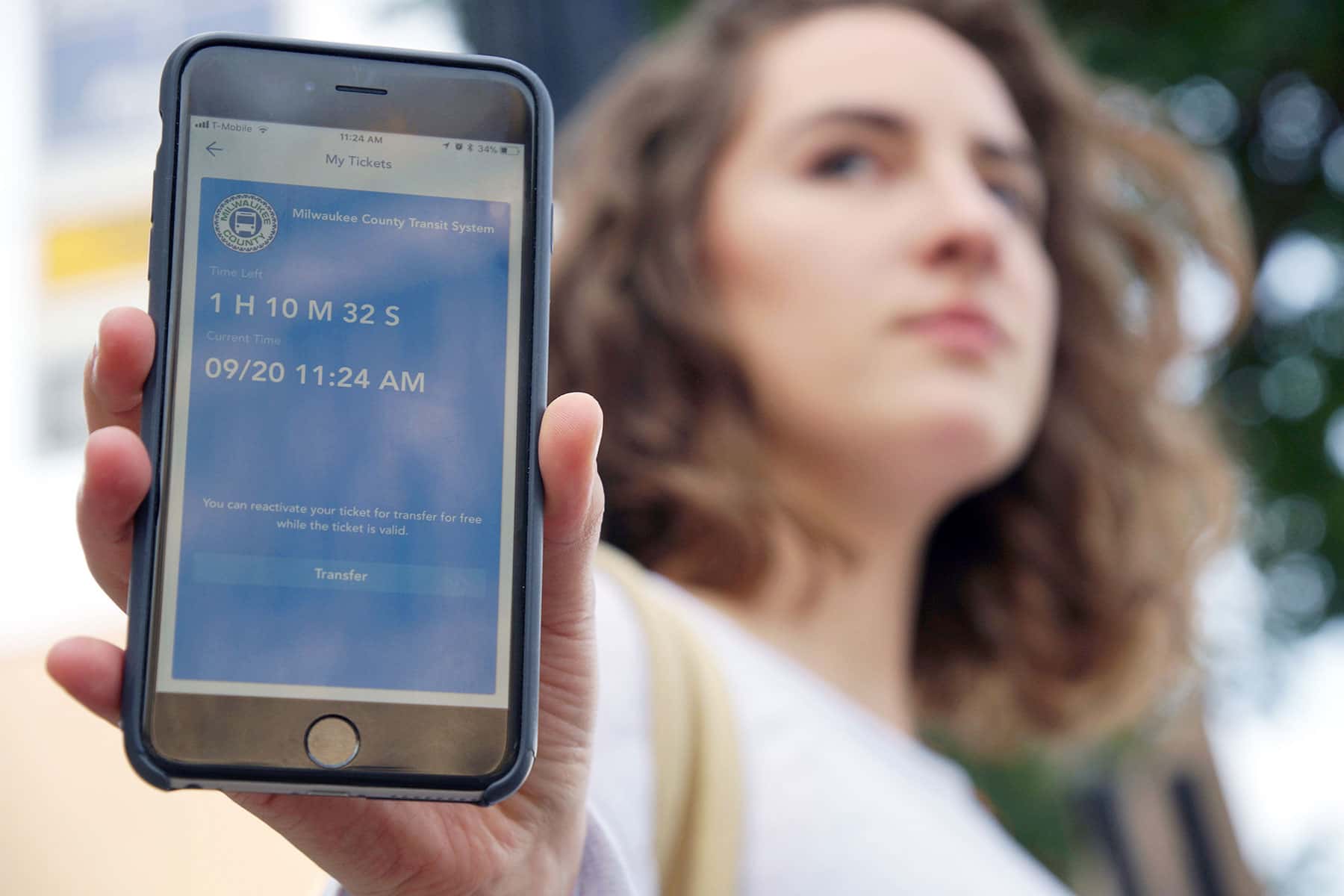 Bobbi Kleemann is no stranger to riding Milwaukee County Transit System (MCTS).
The 29-year-old Milwaukee woman experiences occasional seizures, and relies on MCTS to get to work, shopping and many, many Brewers games. Like thousands of other people, Bobbi uses the Ride MCTS app nearly every day to get around.
"I just absolutely love it. It takes me to and from where I need to go safely and easily," Bobbi said. "Not only can I easily plan my trip and track my bus, but I can even buy and use an e-ticket right on my phone."
Bobbi is not alone in her love of the Ride MCTS app. Just four months after the app was fully launched (Android and Apple), it has been downloaded more than 25,000 times and is being used thousands and thousands of times every day by people across Milwaukee County.
The Ride MCTS app is impressive by the numbers. In four months since the full launch:
More than 65,000 tickets activated
Used more than 400,000 times to plan a trip, track a bus or find our live bus arrival information
Downloaded more than 25,000 times
4.7 Stars on iTunes and 4 stars on Google Play
"This is another shining example of excellence and innovation from MCTS. The Ride MCTS app makes it easier than ever for riders to plan their trip, track their bus and buy their ticket," said Milwaukee County Executive Chris Abele.
With the Ride MCTS app, you never need to worry about cash or schedules again. Open the app, plan your trip, buy your fare and get on board.
Paying for a ticket is as intuitive as any mobile purchase. Buy a 90-minute ticket for $2 or a 24-hour ticket for $5 using your credit card, PayPal or Apple Pay. Trip planning in the Ride MCTS app is powered by Google and MCTS real-time bus information, meaning taking trips is easy and safe, and you never need to worry about missing your ride or waiting in the rain.
The app was developed in partnership with Tixora, a Wisconsin-based start-up company that has worked with MCTS since 2016.