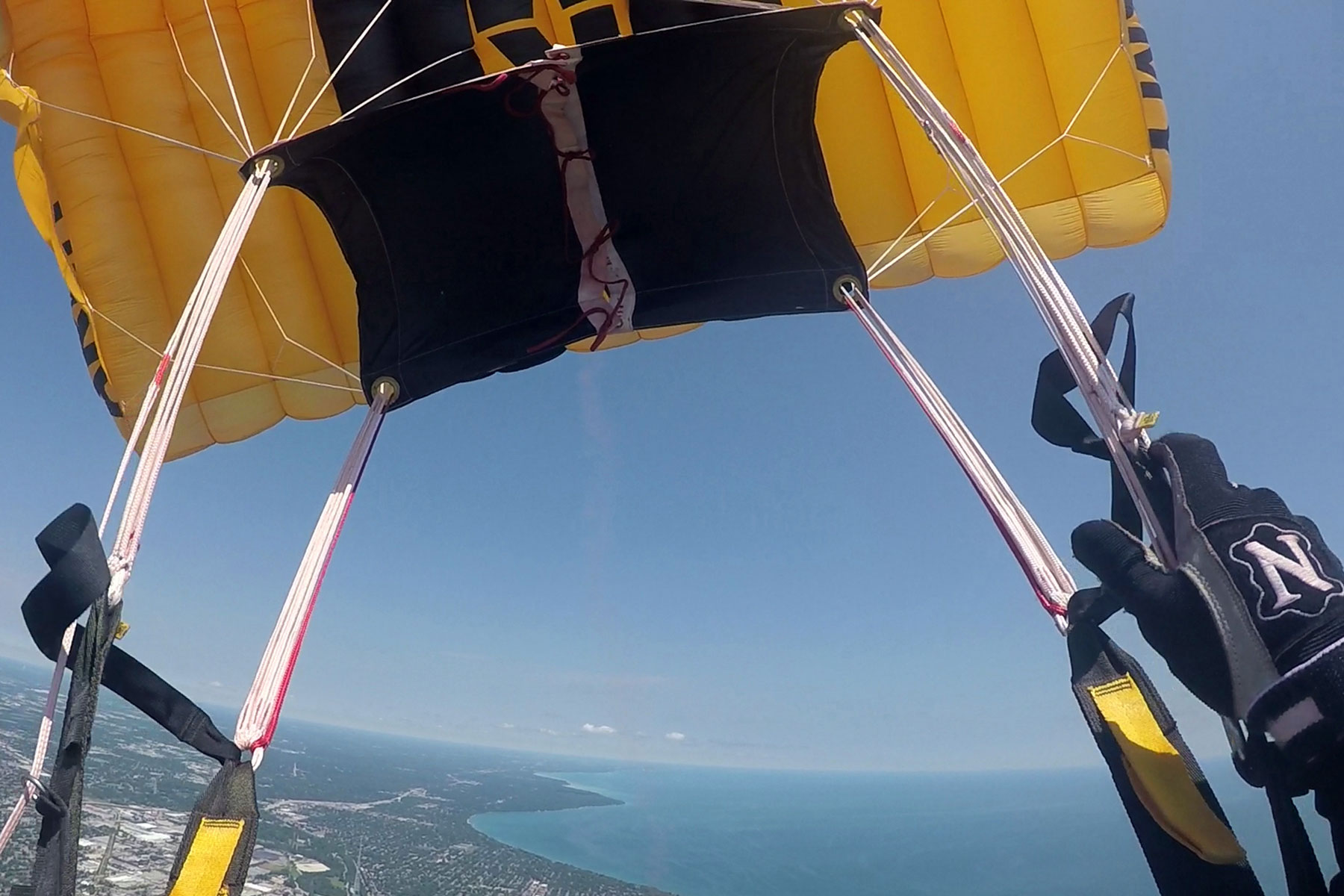 While sleek machines filled the skies above downtown at high speed, not all participants in the 2017 Milwaukee Air and Water Show had wings. Known as the Golden Knights, members of the elite United States Army Parachute Team preformed demonstrations over Milwaukee's lakefront on July 15 and 16.
The Milwaukee Independent filmed the Golden Knights on July 14 and 15, during a practice jump that was cancelled due to weather conditions and a live jump for spectators at the Airshow. The video report includes helmet camera footage from Staff Sergeant Travis Downing, member of the Black Demonstration Team for the United States Army Parachute Team.
Images from the two flight days with the Golden Knights, along with a news article about their demonstrations at the Airshow event, can be found in the extended coverage.
Lee Matz
Sergeant Daniel Gerlach (Golden Knights - Black Demonstration Team)
Staff Sergeant Travis Downing (Golden Knights - Black Demonstration Team)
The United States Army Parachute Team
Produced by the Milwaukee Independent, with footage from:
Lee Matz
Staff Sergeant Travis Downing (Golden Knights - Black Demonstration Team)
The United States Army Parachute Team