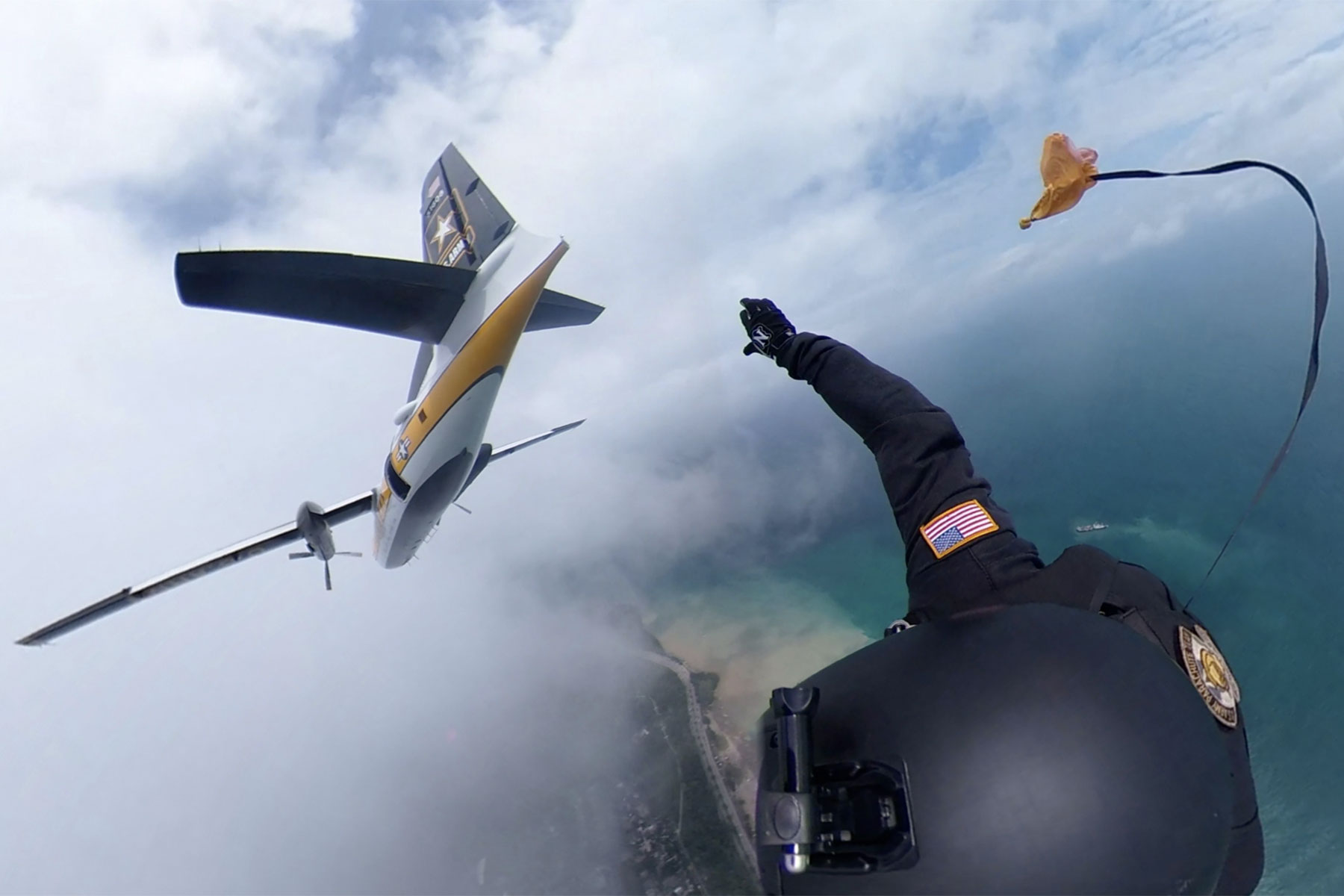 360° video, also known as immersive video, records a view in every direction at the same time. In the same sense of VR, a viewer can turn the camera to watch different views in realtime.
A 360° video camera was mounted to the helmet of a member of the U.S. Army Golden Knights Parachute Demonstration Team for the Milwaukee Independent, to film a jump from 2,000 feet during the Milwaukee Air & Water Show 2018. This unique and first of its kind video allows viewers experience the entire parachute jump from plane exit to beach landing.
The Golden Knights serve as official ambassadors of the Army, having performed more than 20,900 shows in all 50 states and 48 countries. Their free-fall demonstrations are often the only opportunity the public has to connect with the U.S. Army and meet the soldiers who have the duty to protect the country.
Jump footage courtesy of U.S. Army Golden Knights – Black Demonstration Teams