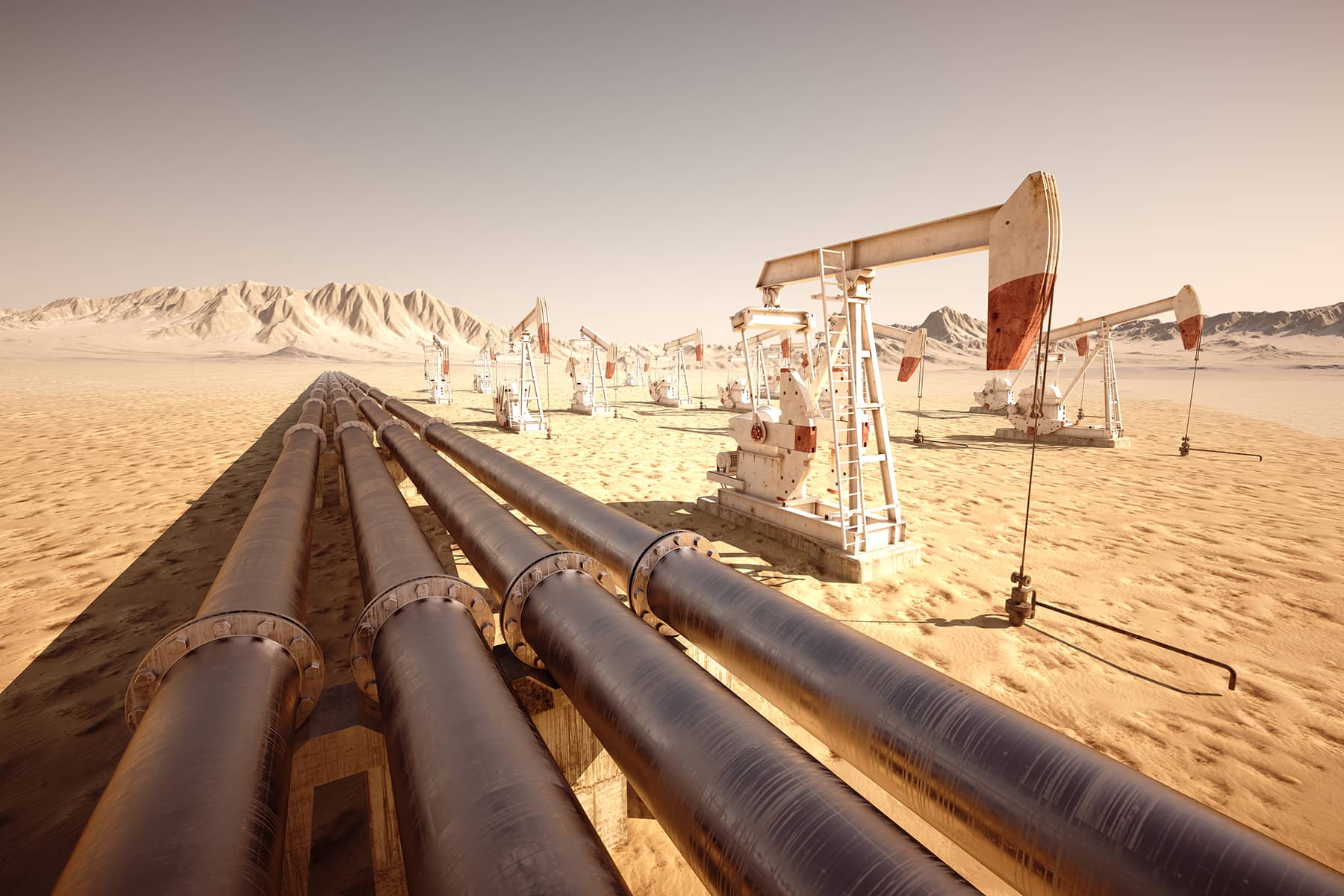 It was a double-whammy for two of then-President Donald Trump's biggest patrons, Vladimir Putin and American fossil-fuel billionaires and their industry: the price of oil was too low.
Between the pandemic-induced collapse in demand for oil and the price war Saudi Arabia was then fighting with Russia — two of the world's largest producers — Putin was being pinched badly. And in America, from Pennsylvania to Texas, oil producers were outright losing money on the oil they pumped. Gas prices were at record lows, gutting the profits even of refiners.
So, Trump acted. It seemed inexplicable at the time, but in retrospect — knowing now how tied to Putin he was — it makes perfect sense. In the second year of his presidency, Trump had blown up the Iran nuclear deal that Obama had a hand in fashioning, letting us all think it was because he was trying to erase Obama's legacy. But the real and immediate impact of Trump's decision was to pull almost 3 million barrels of Iranian oil a day off the world market, boosting profits for Russia, Saudi Arabia and the U.S. fossil fuel industry.
But that was 2018 and by 2020 prices were again sagging — and thus about 40 percent of the total revenue/income to Russia's economy was sagging — as demand dropped because of the pandemic. Saudi Arabia was making the situation worse for Putin, keeping their oil production high to compete with Russia for worldwide market share, particularly in Chinese oil markets, and in retaliation for Russia refusing to go along with price-supporting production cuts.
Oil prices had fallen as low as $15 a barrel because Saudi Arabia had opened their spigots full-on, according to Reuters:
"Despite the agreement to cut a tenth of global production, oil prices continued to fall to historic lows. U.S. oil futures dropped below $0 last week as sellers paid buyers to avoid taking delivery of oil they had no place to store. Brent futures, the global oil benchmark, fell towards $15 per barrel – a level not seen since the 1999 oil price crash – from as high as $70 at the start of the year."
So Trump took decisive action. He called up his buddy, Prince Mohammed Bin Salman of Saudi Arabia, and essentially threatened that if MBS did not cut production — and thus raise worldwide oil prices, which would help out Putin and U.S. petrobillionaires, the United States would reconsider its seven-decade-long military support for the kingdom.
As Reuters reported on April 30, 2020, in an article titled Special Report: Trump told Saudi: Cut Oil Supply or Lose U.S. Military Support:
"Trump delivered the message to the crown prince 10 days before the announcement of production cuts. The kingdom's de facto leader was so taken aback by the threat that he ordered his aides out of the room so he could continue the discussion in private, according to a U.S. source who was briefed on the discussion by senior administration officials."
Oil-drenched Republican Senators Kevin Cramer and Dan Sullivan had drafted legislation to pull U.S. troops out of Saudi Arabia, giving Trump the club he could wield against the Saudis to help out both Putin and the U.S. oil industry that was seeing bankruptcies spread across the country.
As Reuters noted, "Support for the measure was gaining momentum amid Congressional anger over the ill-timed Saudi-Russia oil price war."
Thus, in the last year of his presidency, Trump oversaw the worldwide cuts in oil production that would lead to today's prices soaring well past $130 a barrel.
Which brings us to today, with oil prices soaring. When President Biden tried to reach out to our allies, Saudi Arabia and the UAE, to ask them to restore the production they'd cut under threat from Trump, both refused to take his call, according to press reports. Meteor Blades reported at Daily Kos that The Wall Street Journal laid it out:
"The Saudis have signaled that their relationship with Washington has deteriorated under the Biden administration, and they want more support for their intervention in Yemen's civil war, help with their own civilian nuclear program as Iran's moves ahead, and legal immunity for Prince Mohammed in the U.S., Saudi officials said. The crown prince faces multiple lawsuits in the U.S., including over the killing of journalist Jamal Khashoggi in 2018.

"The Emiratis share Saudi concerns about the restrained U.S. response to recent missile strikes by Iran-backed Houthi militants in Yemen against the U.A.E. and Saudi Arabia, officials said. Both governments are also concerned about the revival of the Iran nuclear deal, which doesn't address other security concerns of theirs and has entered the final stages of negotiations in recent weeks."
The outcome is predictable. Saudi Arabia and Russia keep oil production tight to keep oil prices and profits high, while President Biden is attacked from every direction in the U.S. for high prices at the pump.
Republican politicians grandstand on the issue and hammer it daily into the news, blaming the increased price of gasoline on a president who's trying to both get Iranian oil back on the market and increase Saudi production. The high price of gas and diesel, meanwhile, keep jacking up U.S. inflation, giving the GOP another lead pipe to hit Democrats over the head with.
Neither of Biden's efforts to lower oil prices are working, though, as the result of Trump's two gutless actions on behalf of his patrons. The Iranian talks are bogged down — the Iranians can see what happens to a country that gives up its nukes just by turning on the news and looking at Ukraine — and Saudi Arabia wants Biden to come on bended knee and approve of their slaughter in Yemen, something that would be very costly to American moral standing in the world.
The result is more money for Putin's war machine and the Saudi crown prince, and a significant increase in the chances an oil-industry-friendly Republican Congress will be installed next year and a Putin/Saudi-friendly Republican President will win election in 2024. Trump may be long out of power, but the impact of his corrupt treachery lives on.
Subscribe to The Hartmann Report directly and read the latest views about U.S politics and other fascinating subjects seven days a week.