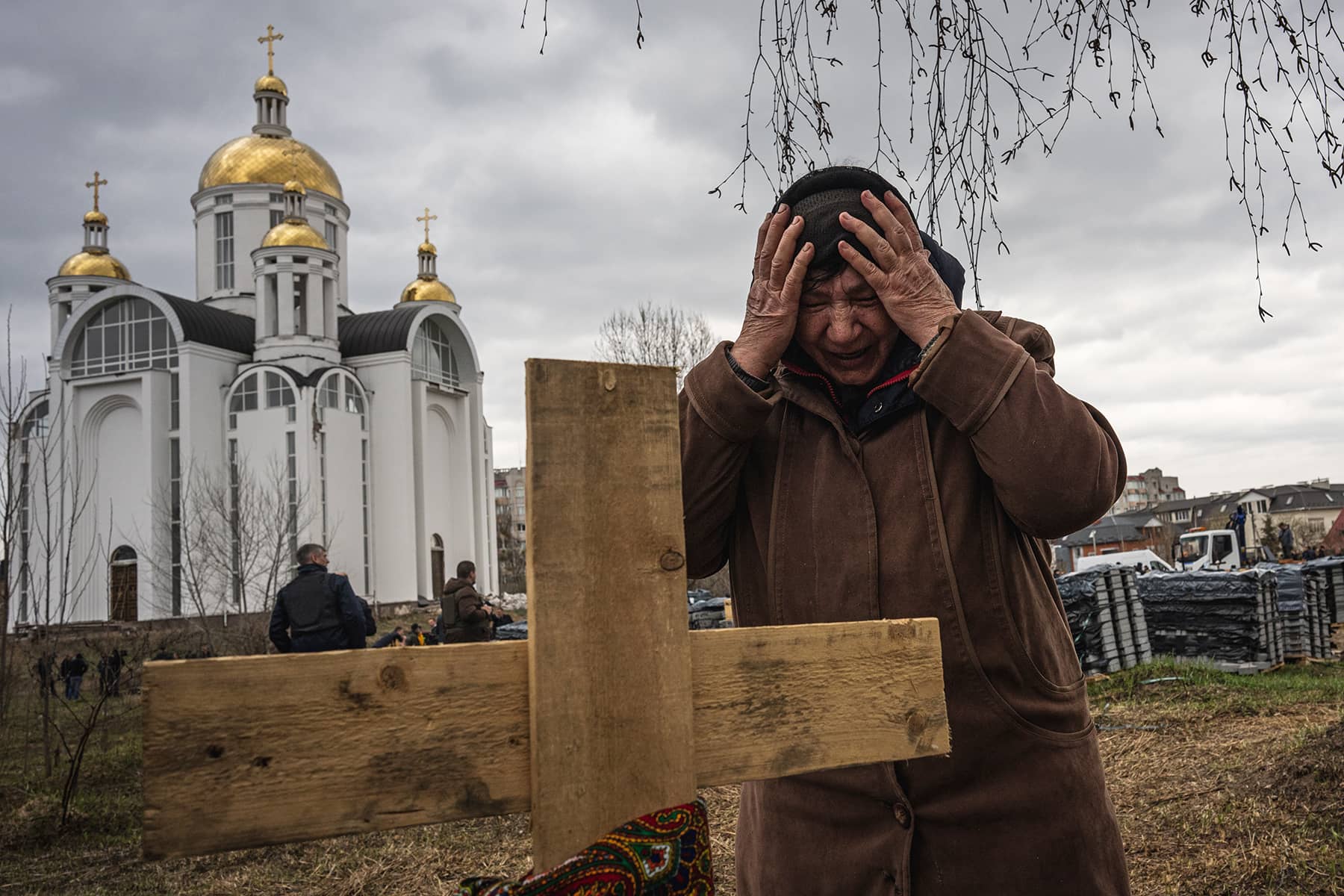 The Irpin City Council reported on April 12 that the body of a local resident was found on the street in nearby bucha, one of the hundreds of victims massacred by Russian forces.
Zoreslav Zamoisky was a 44-year-old freelance journalist from Irpin. His last social media post about the invasion was recorded on March 4. It is believed he fell victim to the invaders around that time.
The National Union of Journalists cited Serhiy Melanchenko, who reported that a forensic examination of Zamoisky's body left no doubt about the violent nature of his death. Zamoisky was a freelance journalist, who covered the activities of the local authorities, with his reports published by Hromada Pryirpinnia and Information Portal.
Six other Ukrainian or foreign journalists have been killed since Russia began its invasion on 24 February. They include Ukrainian cameraman Yevhen Sakun, American documentary filmmaker Brent Renaud, Pierre Zakrzewski reporting for Fox News and a 24-year-old Ukrainian journalist Oleksandra Kuvshynova, a Russian independent journalist Oksana Baulina, and well-known photojournalist and documentary filmmaker Maks Levin.
All six were killed while carrying out their professional duties as professional news correspondents. In Zamoisky's case, it was not know if he was specifically targeted for being a part of the media. Mounting evidence in Bucha shows indiscriminate killings by the Russian forces. His death could have been part of the savagery directed at regular civilians.
Mass graves are still being uncovered two weeks after the Russian army's retreat from Kyiv Oblast. The bodies of more than 900 civilians have been found so far, many of them having been shot at close range.
A large number of the bodies also show signs of torture, with many having their hands tied behind their backs. In at least one case, the Russians had tried to burn the naked bodies of four or five women whom they had repeatedly raped.
Russia has since spent considerable time and money on its propaganda efforts to cover up the massacres. Continuing with the false narratives that began with the invasion, Russian officials have claimed the images seen at Bucha and elsewhere in Kyiv Oblast were staged. They repeated denials that no civilian killings, even as new Russian war crimes have been documented daily. a
The dictator of Russia, Vladimir Putin, has passed laws at the start of the invasion that heavily censoring all media and social media. The legal restrictions were designed to prosecute people merely for expressing opposition to Russia's war against Ukraine, or for circulating photos from Mariupol, Bucha, or other scenes of horror.
By contrast, Ukraine has invited international forensic experts to take part in investigations, and there have been numerous visits by international leaders who express outrage and revulsion at what they clearly believe to be international crimes against the civilian population.
There is also considerable evidence of the Russian soldiers having looted people's homes and then either sending their trophies back to Russia, or trying to sell them in Belarus.
In March, the first full month after Russia's full-scale invasion, the Institute for Mass Information reported 155 crimes against the media and journalists that Russia committed in Ukraine. They including the killing or wounding of journalists, threats, persecution and abduction of journalists, the destruction or seizure of television towers, and blocking of access to Ukrainian broadcasting.
Wоlfgаng Schwаn, Sеrgеі Supіnsky, and Kоstyantyn Chernіchkіn