WWI Remembered: Anti-German sentiment targeted Milwaukee brewers and fueled Prohibition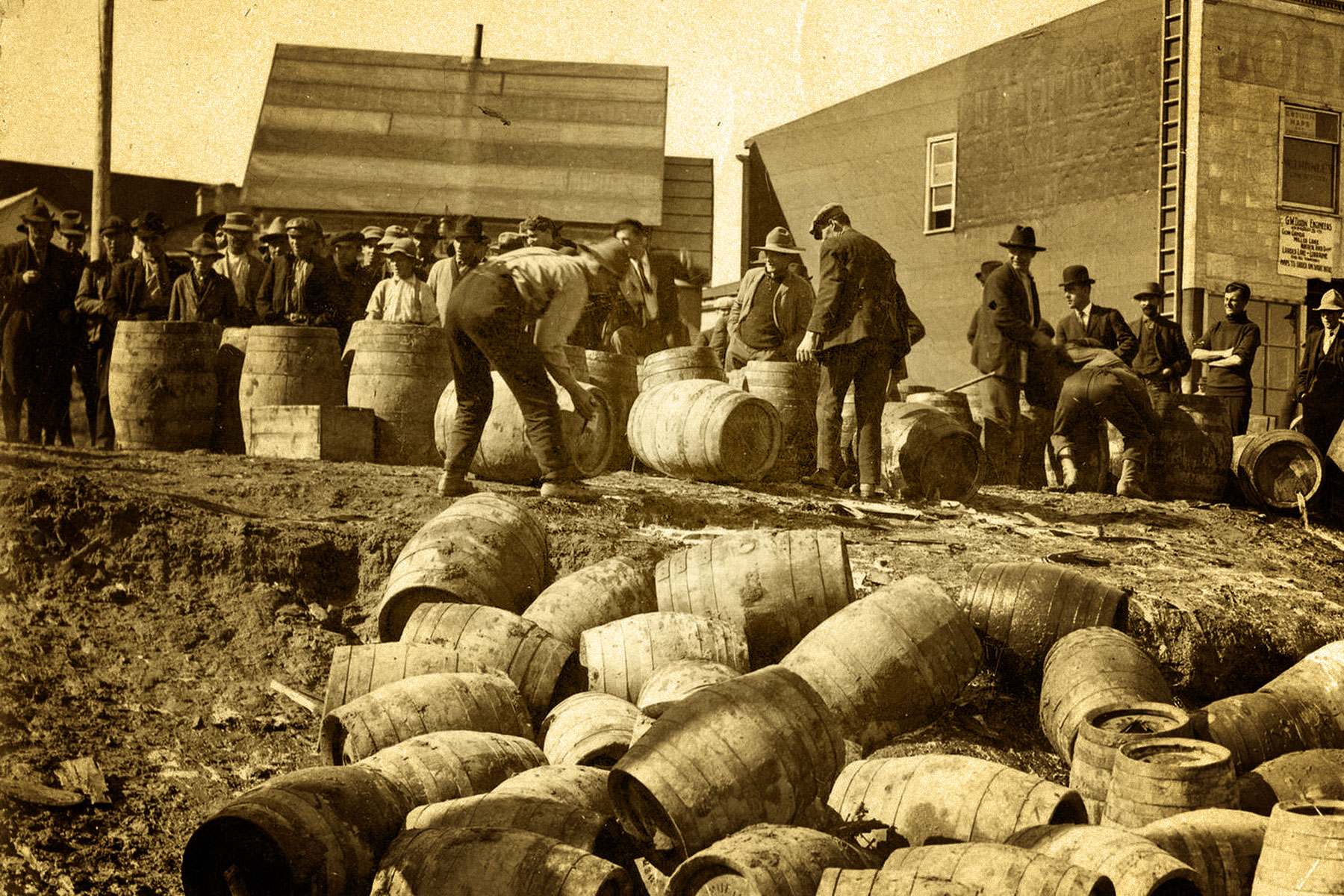 Wisconsin may be known as the Dairy State, but its status as a bastion of beer is just as legendary.
When the United States entered World War I, though, the German roots of the state's brewing industry centered in Milwaukee fueled the efforts of prohibitionists looking to ban the production and consumption of alcoholic beverages.
"As German immigrants flocked into the United States, especially during the second half of the 19th century, they transformed the American brewing industry and triggered what I call the lager beer revolution," said Jana Weiss, an associate professor of North American history at the University of Münster in North Rhine-Westphalia, Germany. "Milwaukee became the state's beer capital with the rise of the city's beer barons, such as Pabst, Blatz and Miller. All were of German descent."
Wisconsin emerged as one of the biggest brewing centers in the nation, and that industry would make the state's biggest city famous. Activists in Wisconsin's temperance movement had long asserted that the alcohol industry begat crime, poverty, ill health and all-around immorality, but gained more widespread support as the U.S. entered World War I by appealing to patriotism.
Prohibitionists argued that brewing hurt the war effort by wasting food, coal and gasoline that could have been diverted to the Western Front in France, and sought to link German-American brewery owners to Kaiser Wilhelm II through pamphlets distributed in Wisconsin.
Much of the association between beer and German identity came from the breweries themselves. Over decades preceding the war, their marketing efforts had highlighted their founders' connections to beer-drinking Germany. The beer garden culture of Gemütlichkeit, a custom of sociability and family friendliness, was highlighted as a positive alternative to saloons that were seen as socially corrosive and hosts of crime and corruption.
The German-American-led brewing industry in Milwaukee and cities in other states struggled to counteract the narrative that its beer barons valued profit over the well-being of the nation, and they increasingly lost ground trying to rebut arguments the temperance movement made on moral and religious grounds. Brewers attempted to argue that prohibition of their product damaged the war effort by dividing the nation and diverting money to politicking, but their assertions were ultimately ineffective.
Just two months after Armistice Day, Congress ratified the 18th Amendment on January 16, 1919. Prohibition banned the sale of alcohol nationwide and ended, for a time, Wisconsin's prolific beer industry. The production lines of Milwaukee's brewing titans closed or were repurposed until 1933 when Prohibition ended and brewing could resume.
Eighty-some years later, and a century after World War I, Wisconsin's largest city has seen a resurgence of some of the cultural touchstones of the beer industry's pre-Prohibition era.
"The current craft beer movement has not only sparked a new interest in old-style beers, but also in German-style beer gardens," Weiss added. "For example, a couple of years back, the Estabrook Beer Garden opened in Milwaukee, and on its home page refers to the German Gemütlichkeit. So, it seems that, after all, German Gemütlichkeit prevails."
While the first temperance society in Wisconsin was founded in 1835, the Anti-Saloon League unified the anti-alcohol activists near the end of the 19th century. When the U.S. entered World War I, temperance campaigners used hostility towards Germany to drive support for total prohibition of alcohol.
Although breweries ultimately failed to prevent Prohibition, they developed a public relations network to promote their industry. Beginning in the 1870s, this network subsidized newspapers to print favorable articles and lobbied for legal changes in the industry's favor. In 1872, the network successfully beat back Wisconsin's Graham Law, which would have held tavern owners responsible for selling liquor to known drunks.
The 19th century saw an influx of German immigrants into the U.S., and by 1880, about fourth-fifths of brewers were German-Americans who settled across much of the nation. The Midwest subsequently became known as America's German belt, with cities like Milwaukee and St. Louis developing into beer-producing powerhouses comparable to East Coast brewing centers like New York and Philadelphia.
Prior to World War I, German-style beer gardens and halls were considered preferable and even temperance-movement-friendly compared to saloons serving liquor. In Milwaukee, the city's big breweries worked out a compromise to develop a "Wisconsin Idea" of vigilance committees to clean up or close disreputable establishments.
Brewers attempted to demonstrate their unqualified support for the U.S. effort in World War I in several ways. One effort involved producing beer with a with a reduced alcoholic content of 2.75 percent. They also became one of the largest purchasers of Liberty bonds, with the brewery owners of Milwaukee and their employees buying $2 million in bonds during the war.
Wisconsin Historical Society and Milwaukee Public Library
Originally published on WisContext.org, which produced the article in a partnership between Wisconsin Public Radio, Wisconsin Public Television and Cooperative Extension.