How Wisconsin's elected representatives explained their votes in the Second Impeachment of Trump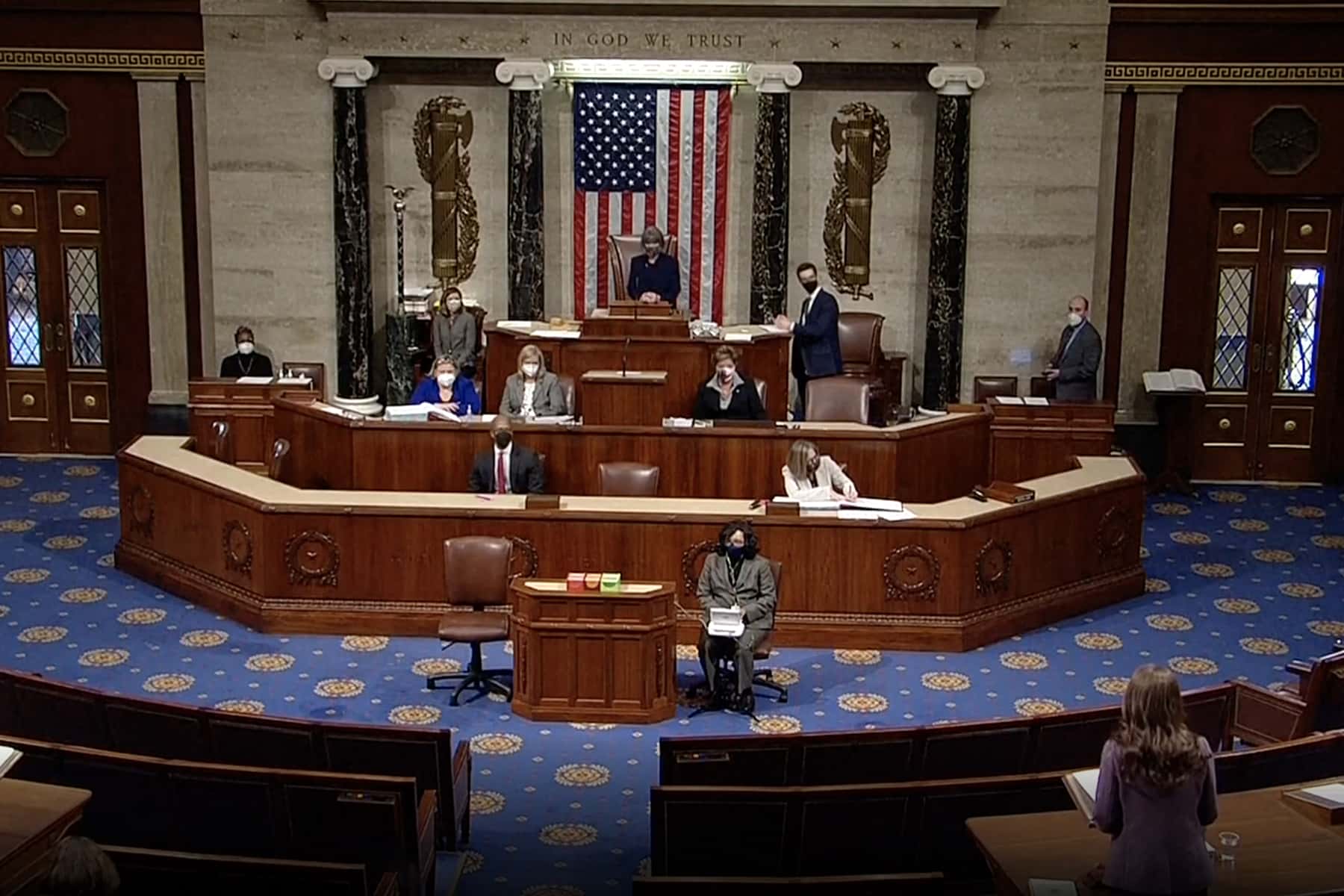 Wisconsin's Congressional delegation split along party lines on January 13 for the bipartisan vote to impeach President Donald Trump over his role in inciting the deadly January 6 insurrection at the U.S. Capitol.
In statements, press conferences and speeches on the floor of the U.S. House of Representatives, House members weighed in on the historic second impeachment of a sitting president.
The vote on January 13 came one week after a mob of violent Trump supporters stormed the Capitol in an effort to disrupt the counting of Electoral College votes — and less than one week before the inauguration of President-elect Joe Biden.
Wisconsin voices in the debate Wednesday ranged from fiercely pro-impeachment Democrats like U.S. Representatives Mark Pocan, D-Madison, and Gwen Moore, D-Milwaukee, to staunch defenders of Trump, including Republican U.S. Representatives Glenn Grothman, R-Glenbeulah, and Tom Tiffany, R-Hazelhurst. Other members of the state delegation said they were conflicted about their votes before ultimately voting with the majority of their parties.
The House voted 232-197 to impeach Trump, with four GOP abstentions. Ten Republicans voted for impeachment. Trump will face a trial in the U.S. Senate, but Senate Majority Leader Mitch McConnell said he would not convene the Senate before the end of Trump's term.
In a press conference before voting for impeachment, Democratic U.S. Representative Ron Kind of La Crosse said he viewed impeachment as a necessary part of the healing process.
"It's going to be hard to begin reconciliation and healing … if there isn't accountability to all of this," Kind said. "For those who are saying, well, time to just move on, let bygones be bygones — that is not going to help the type of healing our nation needs right now."
Here is how Wisconsin's delegation voted, and what they said about it:
DEMOCRATS
U.S. Representative Ron Kind – Vote: Yes
Explanation: In a press conference, Kind said he had been ambivalent about the vote given the short window of time between introduction of the impeachment article and the vote, as well as Trump's brief time left in office. He decided to vote for impeachment, he said, because he "believe(s) that the president still presents a clear and present danger to the safety of our country." But Kind framed the vote as not a matter of partisan politics.

"At this moment in history, to me there are only two parties that matter," Kind said. "Not a Republican or a Democratic Party, but the party of constitutionalists or the party of insurrectionists."
U.S. Representative Gwen Moore – Vote: Yes
Explanation: "The president radicalized American citizens, and as his vice president fled from a lynch mob, and the (House) Speaker cowered, while people died, he watched with glee," Moore said in a speech on the House floor. "Seven days is too long for him to be in power."
U.S. Representative Mark Pocan – Vote: Yes
Explanation: In a press conference, Pocan said he hoped impeachment would help the nation to heal. "You have to have accountability in order to have unity," he said. In a floor speech, he called Trump "unfit" and said he was "responsible for inciting the attacks on our democracy."
REPUBLICANS
U.S. Representative Scott Fitzgerald – Vote: No
Explanation: "The violence I saw firsthand last week is intolerable and unacceptable but … impeachment (is) not the solution," Fitzgerald said in a statement. He called impeachment "just one more divisive and political act."
U.S. Representative Mike Gallagher – Vote: No
Explanation: Before the insurrection, Gallagher was critical of efforts by Trump and other Republicans to overturn the election. He did not speak on the House floor on Wednesday, but this week signed onto a letter calling impeachment "as unnecessary as it is inflammatory."
U.S. Representative Glenn Grothman – Vote: No
Explanation: In a floor speech, Grothman said he strongly objected to impeachment and called the claim that Trump incited violence "preposterous." He said most of the protesters were peaceful and that they were "scared to death that we're going to go back to days without Donald Trump."
U.S. Representative Bryan Steil – Vote: No
Explanation: "This impeachment vote not only sets a horrible precedent for future administrations, but it further divides the country," Steil said in a statement.
U.S. Representative Tom Tiffany – Vote: No
Explanation: In a floor speech, Tiffany said the House under Speaker Nancy Pelosi "is not a serious place" and asked Biden to "call off this effort to rub salt in the wounds of millions of Americans."
Donate: Wisconsin Public Radio