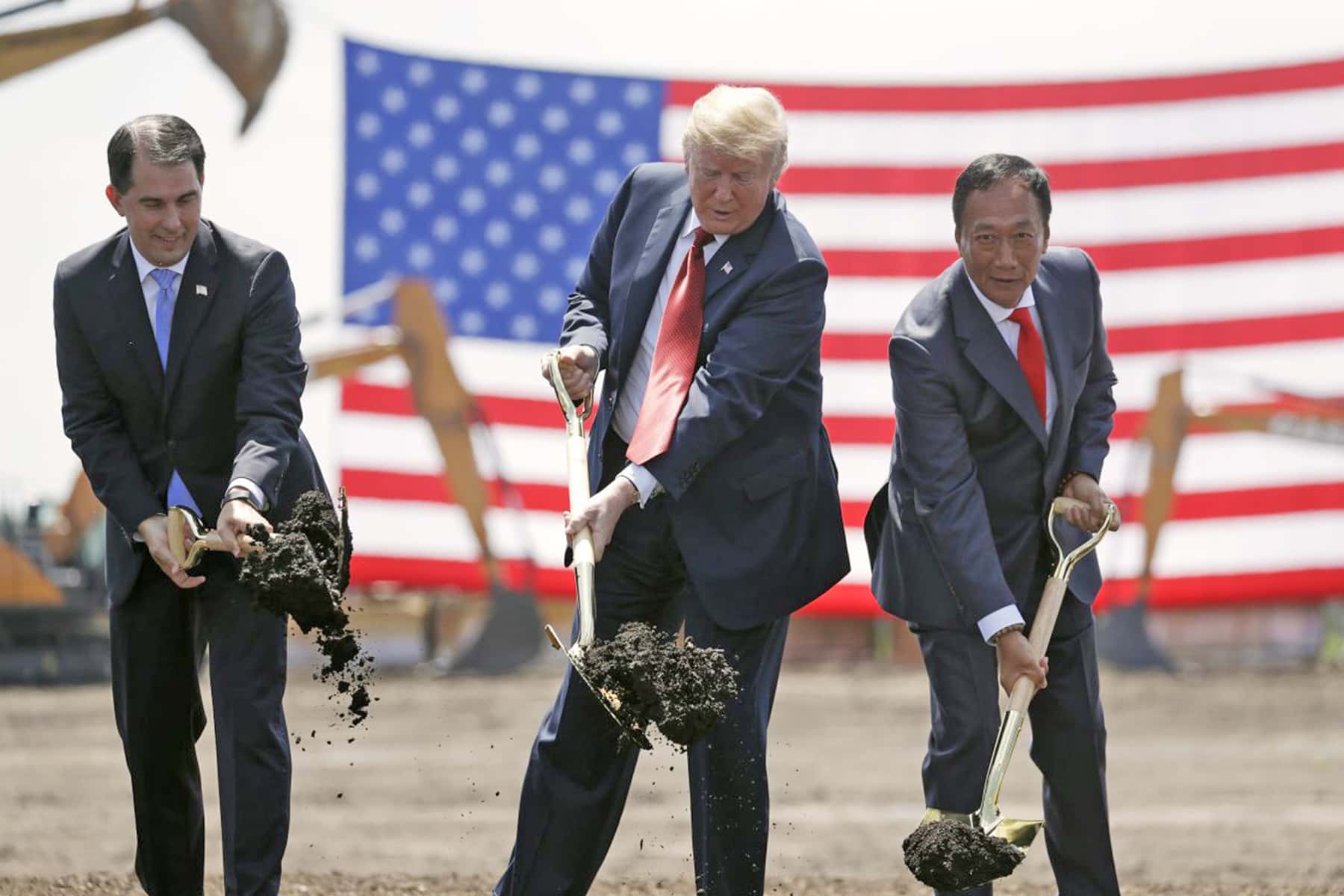 Foxconn may transfer engineers from China to staff its under-construction facility in Wisconsin due to a lack of appropriate skilled labor in the area, with Apple's assembly partner keen to meet employment targets in order to retain $3 billion in state and local incentives.
Foxconn is producing a major LCD plant in Mount Pleasant, with the facility expected to be a major job creation opportunity, as well as a way to bring more manufacturing to the United States. While work on the plant is ongoing, it is suggested there may be some issues staffing the operation once it is constructed.
Sources for the Wall Street Journal familiar with the matter claim Foxconn has been trying to internally transfer some of its Chinese engineers to the Wisconsin plant, to supplement the staff at the facility.
Foxconn was offered a package of state benefits worth $3 billion in taxes and other "performance-based incentives" to invest $10 billion into the project, as well as $764 million from local authorities. While the benefits successfully tempted Foxconn into agreeing to locating the factory in the state, the manufacturer still has to meet a number of targets relating to hiring, wages, and investments by specific dates to receive the full package.
It is said the company agreed to build an LCD panel factory, creating 13,000 jobs over a number of years, with the vast majority made up of factory workers accompanied by engineers and business support staff.
The report claims Foxconn has encountered the problem of finding skilled workers for the factory. The state reached a jobless rate of just 3 percent in September, below the national average of 3.7 percent for the month.
As for acquiring talent from other firms, Loretta Olson of Express Employment Professionals and member of the Racine County Economic Development Corp., advised that "It's very difficult to find skilled labor in our market. According to Olson, employers in the state are improving benefits for employees who may be targets for poaching by Foxconn.
While Foxconn is working with local schools and colleges to try and produce new workers, Olson believes "Foxconn is going to fall short in terms of finding the people they need," suggesting the company will have to recruit from outside the area.
In a statement about its hiring plans provided for the report, Foxconn advised its "first commitment remains unchanged," confirming it still plans to employ 13,000 people, and that the majority "will work on high-value production and engineering assignments and in the research and development field."
Foxconn donated $100 million to the University of Wisconsin-Madison's school of engineering, to create a research institute for collaboration with the manufacturer, but school head Ian Robertson suggested there currently aren't enough people to supply Foxconn with new staff. The school of engineering counts 4,5000 undergraduates and 1,400 graduate students, but even so Robertson said "We're going to have to attract more people, and so is Foxconn."
The company also has to compete with other major firms in the region for engineering talent, with rival employers Oshkosh, Briggs & Stratton, and Harley Davidson already established, while multinationals Haribo and heavy equipment producer Komatsu are also building their own facilities.
The LCD factory was initially believed to be aimed at large display panels, but it is thought it could end up making small and medium-sized panels due to the risks of transporting larger screens. As Foxconn is an Apple partner and owner of iPad and iPhone display producer Sharp, it is possible for some of the factory's output to end up in future Apple products.