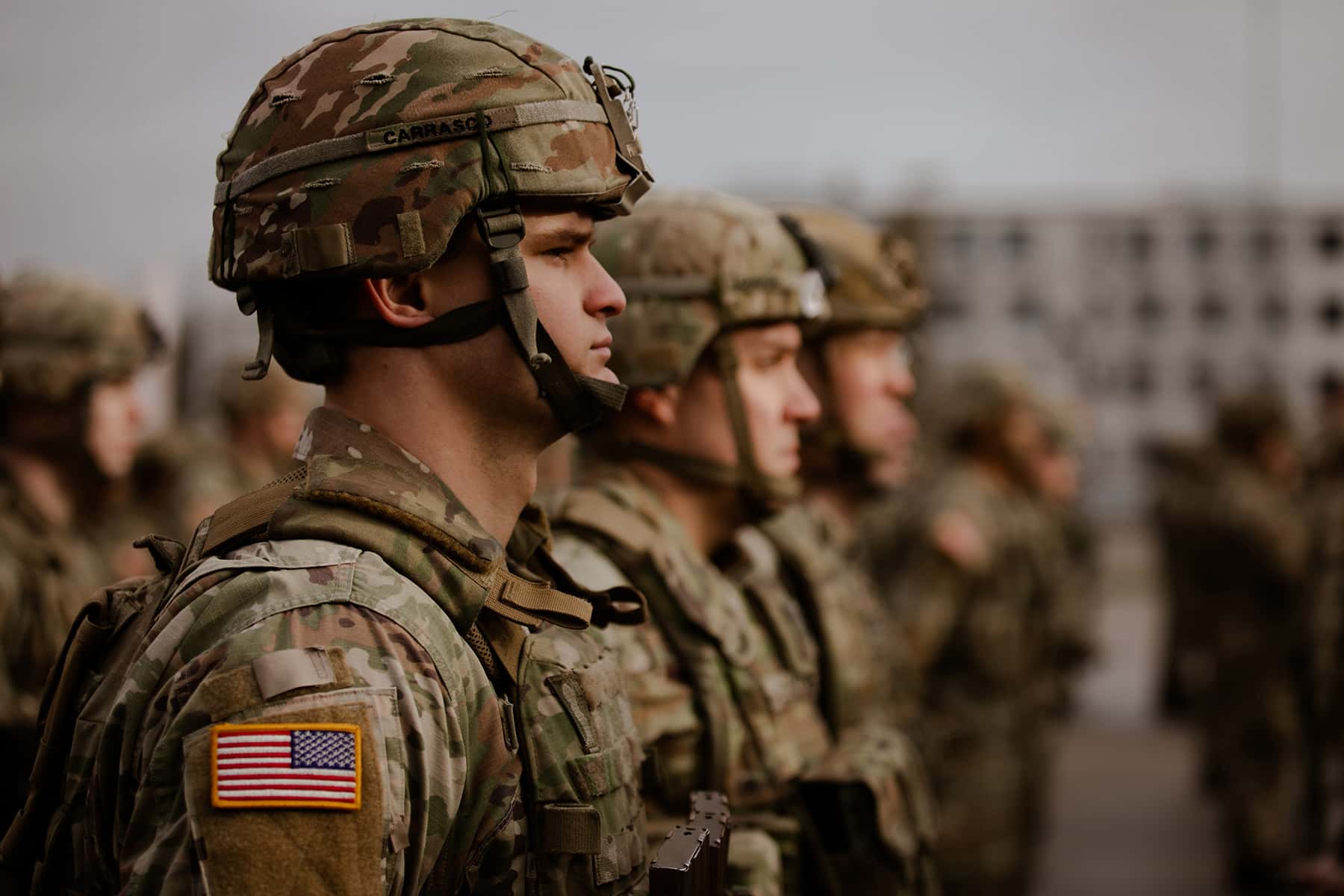 Tensions remain are high across the globe as Russia carries out an invasion of Ukraine by land, air, sea, and cyber attack. It is a conventional military action the likes of which has not been seen since World War II.
When the capital of Kyiv came under fire, ordinary Ukrainian citizens were asked to take up arms against the invasion. Concerns are mounting that the incursion could result in a confrontation between nuclear-armed NATO-allied countries and Russia.
Humanitarian groups are warning that over 100,000 Ukrainians have already been displaced, and are fleeing to neighboring countries including Poland.
The Ukrainian government said that 137 soldiers and civilians were killed during the opening day of the invasion, and the death toll has continued since.
Ukrainian President Volodymyr Zelensky has vowed to remain in Ukraine, saying he is willing to resist the invasion or hold talks with Russia. Ukraine is not a NATO member.
Hundreds of civilians walked more than 40 miles to Poland fleeing the invasion. U.S. troops are building up in the region, with President Joe Biden ordering an additional 7,000 personnel to Germany and others to be sent to Poland.
Major Joseph Trovato of the Wisconsin National Guard said on February 24 that although there were Guard troops currently stationed in Poland, the Guard had not received any orders for mobilization to the region.
Wisconsin Army National Guard soldiers were mobilized last year to support NATO troops as part of Operation Atlantic Resolve. The deployment also synced up with a planned multinational joint exercise, Defender Europe 2021. It was the first time that the 107th Maintenance Company had been deployed overseas since Operation's Desert Shield and Desert Storm in 1990-91.
"Approximately 150 Wisconsin Army National Guard soldiers with the 107th Maintenance Company based in Sparta and Viroqua mobilized in May 2021 and deployed to eastern Europe as part of a scheduled rotation," said Trovato, "and they remain in the region."
The major added that the troops were deployed to Poland, as well as Romania and Lithuania. He noted that, "we expect the unit to return sometime this spring, but to protect operational security we cannot discuss exact timelines or exact troop locations."
Since being deployed, the company has focused much of its time on operating maintenance shops conducting service on cars, computers, air conditioning and refrigeration units as well as communication hardware.
As military tensions build, Senator Tammy Baldwin joined a bicameral group, lead by Senator Jack Reed (D-RI) and Representative Ro Khanna (D-CA), which sent a letter to President Joe Biden urging the White House to stabilize gas prices by drawing from the Strategic Petroleum Reserve.
"As Russia's invasion of Ukraine continues to cause volatility in the global oil market, we are writing to urge you to consider using all of the tools at your disposal to insulate Americans from rising gasoline prices. This includes an additional release from the Strategic Petroleum Reserve, the use of diplomatic pressure to encourage global oil producers to ramp up their output, and restrictions on petroleum exports unless they will advance our national security goals and lower prices for consumers," the group wrote.
In November, Biden drew 50 million barrels from the reserve to help slow rising gas prices, but the fix was only temporary. Protests calling for peace in Ukraine have been carried out in Russia — where protesters have faced police brutality — Berlin, London, Tokyo, New York, Milwaukee, and elsewhere.
Аdrіаn Pаtokа and Rеnе Rоsаs
Donate: Wisconsin Examiner
Help spread Wisconsin news, relentless reporting, unheard voices, and untold stories. Make a difference with a tax-deductible contribution to the Wisconsin Examiner