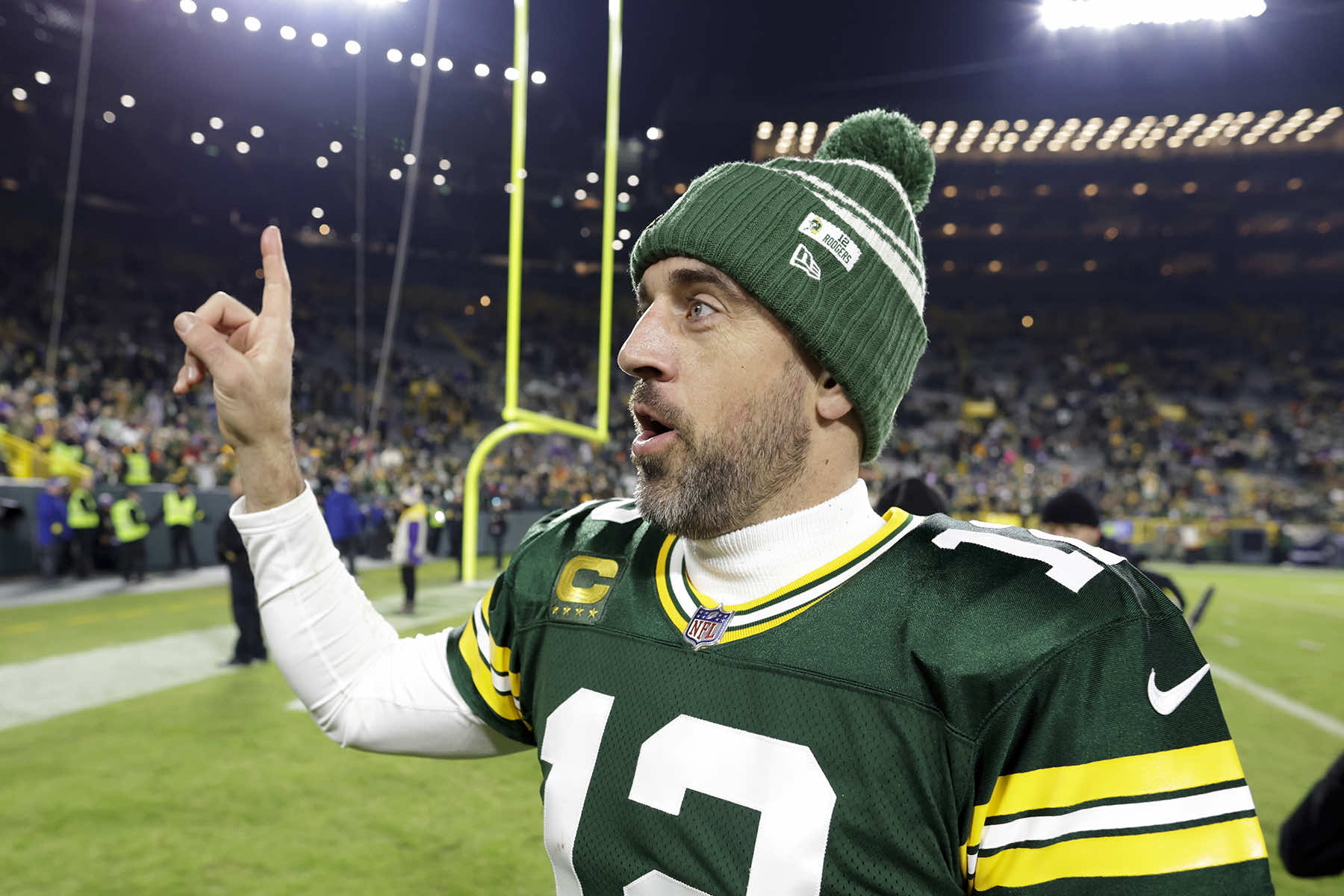 It has been an eventful time for players and fans, who watched in horror on January 9 as Buffalo Bills safety Damar Hamlin collapsed on the field and had to be given CPR before leaving the field in an ambulance. A few days later, those same players and fans have watched with joy as Hamlin recovered.
After losing to the Philadelphia Eagles on November 27, the Green Bay Packers' playoff aspirations were all but dead. With a record of 4-8, the Packers had a 3 percent chance of making the playoffs going into its week 13 matchup with the Chicago Bears, according to the website FiveThirtyEight.
After beating the Bears, Green Bay never looked back, winning its next three games and clawing its way back into the playoff conversation. Now, the Packers control their own destiny. If they defeat the division rival Detroit Lions on January 8, they are in the playoffs.
With a win against the Lions, the Packers will be the NFC's seventh seed wildcard team in the tournament. That means January 8 will be the team's final game at Lambeau Field this season as all of its playoff games would be on the road. If Green Bay loses this weekend, its season is over.
The 2010 Packers also had to win their final game of the season to make the playoffs, as well as win three road playoff games before ultimately winning Super Bowl 45. The Packers hope to recapture some of that magic to extend their current winning streak to five straight games on January 8.
"We got a lot of momentum. I think momentum is a really powerful thing," Packers running back AJ Dillon told reporters. "Everybody in the locker room that's part of this really believes we can do it."
But the Packers face a Detroit team that's won seven of its last nine games, including a week nine win over Green Bay. The Lions are also in the playoff hunt, but they need a little more help than the Packers.
If the Lions defeat the Packers, they still need the Seattle Seahawks to lose in a January 8 contest against the Los Angeles Rams in order to make the playoffs. The Seahawks will make the playoffs if they win and the Packers and Lions tie or the Packers lose.
Detroit's resurgence has been fueled by a high-powered offense that ranks third in total yards and fourth in points this season, according to ESPN.
At a press conference on January 5, Packers head coach Matt LaFleur said the Lions were a "really complete football team — especially on the offensive side of the ball" with multiple play-making weapons.
"It's just a really well-rounded unit," he said of the Lions' offense. "I think they're extremely well coached."
The Packers defense will have to find a way to slow down Detroit's potent offense if Green Bay hopes to extend its season. Green Bay's defense has loomed large in its four-game winning streak, allowing only 17 points per game and forcing 12 turnovers.
LaFleur attributed the defense's success to defensive backs playing with a more aggressive mindset, forcing opposing receivers to make contested catches.
"I really think all those guys (are) just challenging more in the back end," he said.
With a playoff berth on the line, LaFleur said his message to the team this week is the same it's been all season.
"You never try to make one game bigger than the next," he said. "It truly is a championship mentality every week."
This isn't the first time the team has had to make a late season playoff push. In 2016, the Packers were 4-6 and in danger of missing the playoffs. That is, until quarterback Aaron Rodgers proclaimed, "I feel like we can run the table." Green Bay won its final six games that year and clinched the NFC North title.
While this season has proven to be somewhat similar, Rodgers acknowledged on January 4 that this year's team is different.
"We've played in some pretty big games over the years," he said. "And at the same time, it's a young league. Not a lot of guys here have been a part of those big games. There's a smattering of guys for sure, but there's always new guys that gotta feel what that pressure feels like (in) a true win and in, lose and go home scenario."
The future hall of fame quarterback added that he has "a lot of great memories here at Lambeau," and he hopes to add another one on January 8.
Meanwhile, Dillon said the challenges the Packers have faced this season have made them more resilient.
"Learning to win is real. I think learning how to respond to a loss is real," he said. "I think the biggest thing is just learning how to handle adversity, if you're looking at our season this year."
Dillon described being in a position to clinch a playoff berth at Lambeau Field as "the best situation" possible.
"We're gonna get their best shot — we always do. We're gonna give them our best shot," he said. "Two NFC North teams playing at Lambeau under the lights to get in the playoffs. It's everything you want in football."
Kickoff is scheduled for 7:20 p.m. on January 8 at Lambeau Field.
Charles Rex Arbogast (AP), Matt Slocum (AP), Jeffrey T. Barnes (AP), Morry Gash (AP), and Matt Ludtke (AP)
Donate: Wisconsin Public Radio