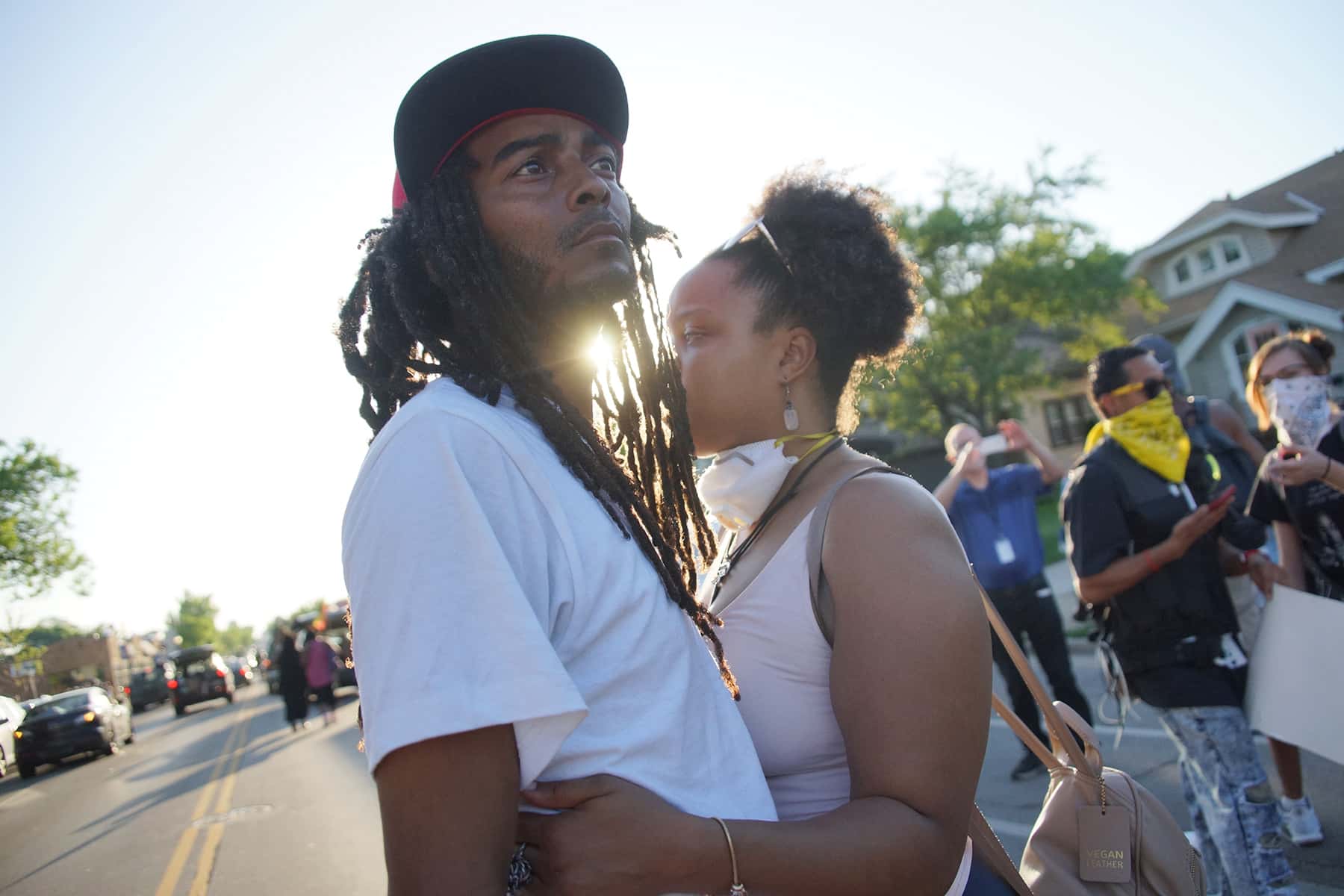 A group of Milwaukee-based Black Lives Matter protesters who are marching to Washington DC were shot at and struck on Monday night, August 24, as they crossed through Pennsylvania. Pennsylvania State Police confirmed Tuesday morning, August 25, in a press release that they were investigating the shooting.
In a livestream of the incident shared on Facebook by Milwaukee activist Frank "Nitty" Sensabaugh, multiple gun shots can be heard. The video shows what appear to be two men standing near a street talking to protesters.
"This dude is shooting at us," Nitty says in the video. Later in the video, a protester can be seen who is bloodied, who says they were shot in the face.
After the gunshots, protesters can be heard screaming, with one person seemingly directing protesters who are armed to not return fire. Another protester can be heard in the video saying, "We're leaving, you don't have to get violent."
Police said "gunfire was exchanged, and one activist was struck."
During the August 25 press conference, reporters asked authorities if that meant activists had fired any weapons. Captain Jamie Clark, the commanding officer investigating the incident, said they recovered two firearms at the scene but could not confirm which parties had fired the weapons.
Sandy Soloman, a protester who has been part of the march and witnessed the shooting incident, said in an interview that she did not see any protesters fire guns on August 24.
One organizer of the march, who goes by Cino, was shot in the abdomen and was hospitalized overnight. Authorities said he had been released from Conemaugh Hospital in Johnstown, Pennsylvania after being treated for non-life threatening injuries.
The encounter between local residents and activists happened in Bedford County, Pennsylvania. The shooting occurred a day after Kenosha police shot a black man, Jacob Blake, at least seven times in back on August 23.
Soloman said the activists had paused their march while some figured out if they were going to return to Kenosha, which has seen large protests as a result of the Blake shooting. Soloman said the crowd of activists was not doing anything wrong while they gathered and that she could not think of what made the white man start shooting, "except for we were a group of Black people."
"That's what the problem is, and that's why we're marching," Soloman said. "You can't look at a Black person and always assume that if they're in your area where you live that they're up to no good."
Authorities said the local residents involved in the incident were being questioned. In the press conference, State Police reiterated that they were continuing to gather information and evidence, and the investigation into the incident was ongoing.
Local Black Lives Matter protesters, lead by Nitty, began the nearly 800-mile march to Washington DC. in Milwaukee on August 4. Nitty and other protesters aimed to arrive in Washington DC before August 28, where Rev. Al Sharpton has planned a march on Washington that is expected to draw tens of thousands. August 28 also marks the 57th anniversary of the 1963 March on Washington.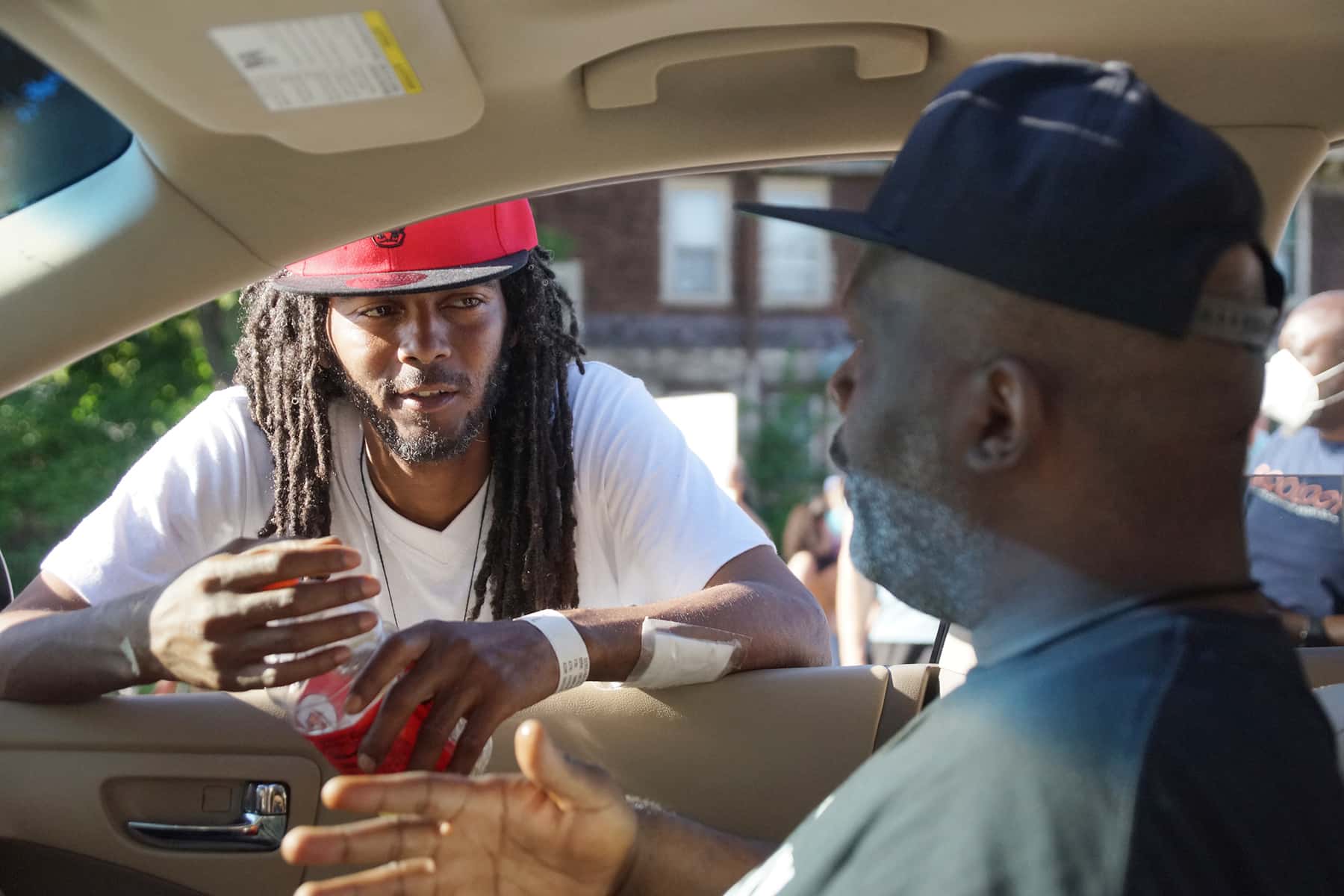 Donate: Wisconsin Public Radio
These headline links feature the daily news reports published by Milwaukee Independent about the George Floyd protests, the revival of the Black Lives Matter movement that followed, and their impact on the local community in for 8 months from May to December of 2020.