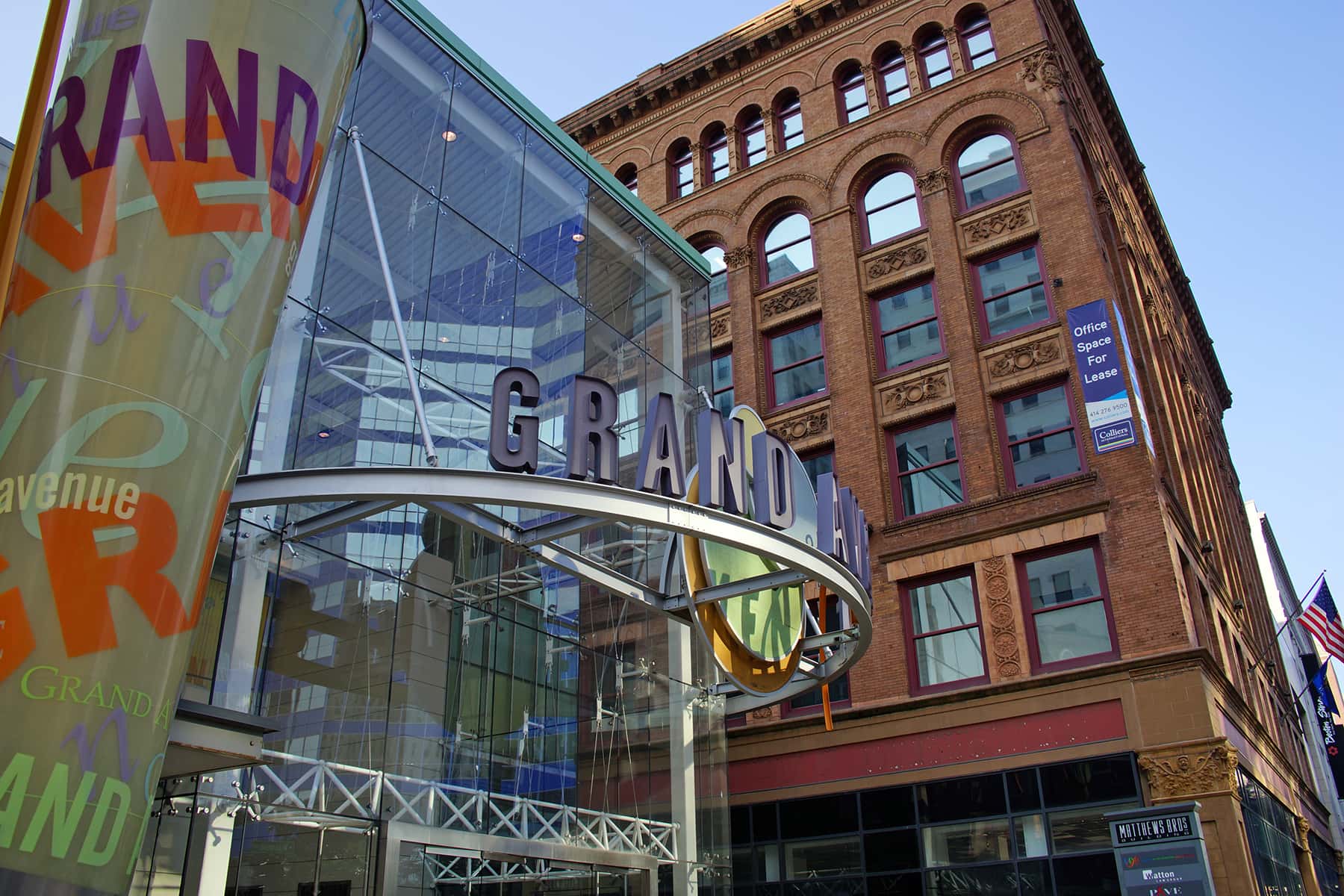 While buying goods online continues to become the norm, there were still plenty of people venturing inside a suburban Milwaukee mall. At Brookfield Square, shoppers can still pick up a book at Barnes & Noble or buy a sweater at J.C. Penney. But like most shopping centers, Brookfield Square has had some setbacks.
The mall lost anchor stores Sears and Boston Store in 2018, along with many other retailers. But the city created a special taxing district to help revive the mall and other businesses are in the works.
"Consumers are starting to look for more entertainment and experience focused retail," said Stacey Keating, a spokeswoman for Chattanooga, Tennessee-based CBL Properties, which owns Brookfield Square.
By the end of the year, Brookfield Square will open a Marcus Theater movie tavern and the state's first WhirlyBall game venue. Meanwhile, a few miles away in downtown Milwaukee, a plan is underway to invest $9 million in city financing to continue mixed-use redevelopment of its long-struggling mall, long known as the Grand Avenue Mall and recently rebranded as The Avenue.
But adding amenities might not be viable in smaller Wisconsin markets where distressed malls are having a harder time coming back to life. CBL has been reinventing dying malls since 2013. In Franklin, Tennessee, an upscale suburb of Nashville, CBL added a bowling alley and restaurant district at CoolSprings Galleria Mall.
Keating said that over the last five years, sales at that property have increased 30 percent. While the company is investing in wealthier communities, it has walked away from others, including in Wisconsin. In 2016, CBL turned the Wausau Center Mall back over to its lender after the struggling shopping center lost two of its three anchor stores.
Keating would not comment specifically on the Wausau Mall. She said malls in smaller markets have an opportunity to be repurposed, but they face more challenges. Wausau Mayor Robert Mielke said he would love to see the downtown mall turned into a mixed-use development like the ones in Brookfield and Milwaukee that include housing, office space and some retail.
"Let's face it, it's an Amazon world today," Mielke said. "The retail sector is never going to come back like it is."
Across the state, malls are struggling to varying degrees as iconic anchors such as Sears and Bon-Ton have gone out of business and Macy's and J.C. Penney continue to lose money.
Garrick Brown, a national retail researcher with Cushman & Wakefield, said urban malls and those located in dense suburban areas will continue to rebound. But malls located in rural communities will continue to struggle. Brown said he believes the best option is to add housing or even medical centers to make them viable.
"It really is how the rest of the world has done malls, mainly because their economies always have been a little bit iffy and you had to hedge your bet," Brown said. "I think going forward, that's the safest bet."
Memorial Mall in Sheboygan was once the city's shopping hub. But in 2017, the mall was partially demolished and replaced with a Meijer grocery store. CBL sold the long-struggling Regency Mall in Racine in 2016 to Augusta, Georgia-based Hull Property Group. The company specializes in troubled properties. The city and Hull Property Group have been working on redevelopment plans for the nearly-vacant mall.
In Milwaukee, owners of the downtown mall have added apartments. They have begun signing office tenants and are planning on opening a food hall later this year. But in Wausau, plans to bring a movie theater to the mall fell through in 2017. Mielke said he is still hopeful it can once again be the hub of the city's downtown.
"It's still a special building, but like so many other communities, we're trying to find a way to repurpose it," Mielke said. "Right now, it's a wait and see as far as what the owners in Florida will be doing."
Shopping malls are just beginning to undergo massive transformations. It is still unknown if entrainment venues will save these once bustling centers. But owners hope creating a place for the community to gather rather than just a hub of commerce is a start.
Wisconsin Public Radio (WPR) is a civic and cultural resource that exists to enlighten and enrich the quality of life for its listeners. Help support their mission with a contribution.