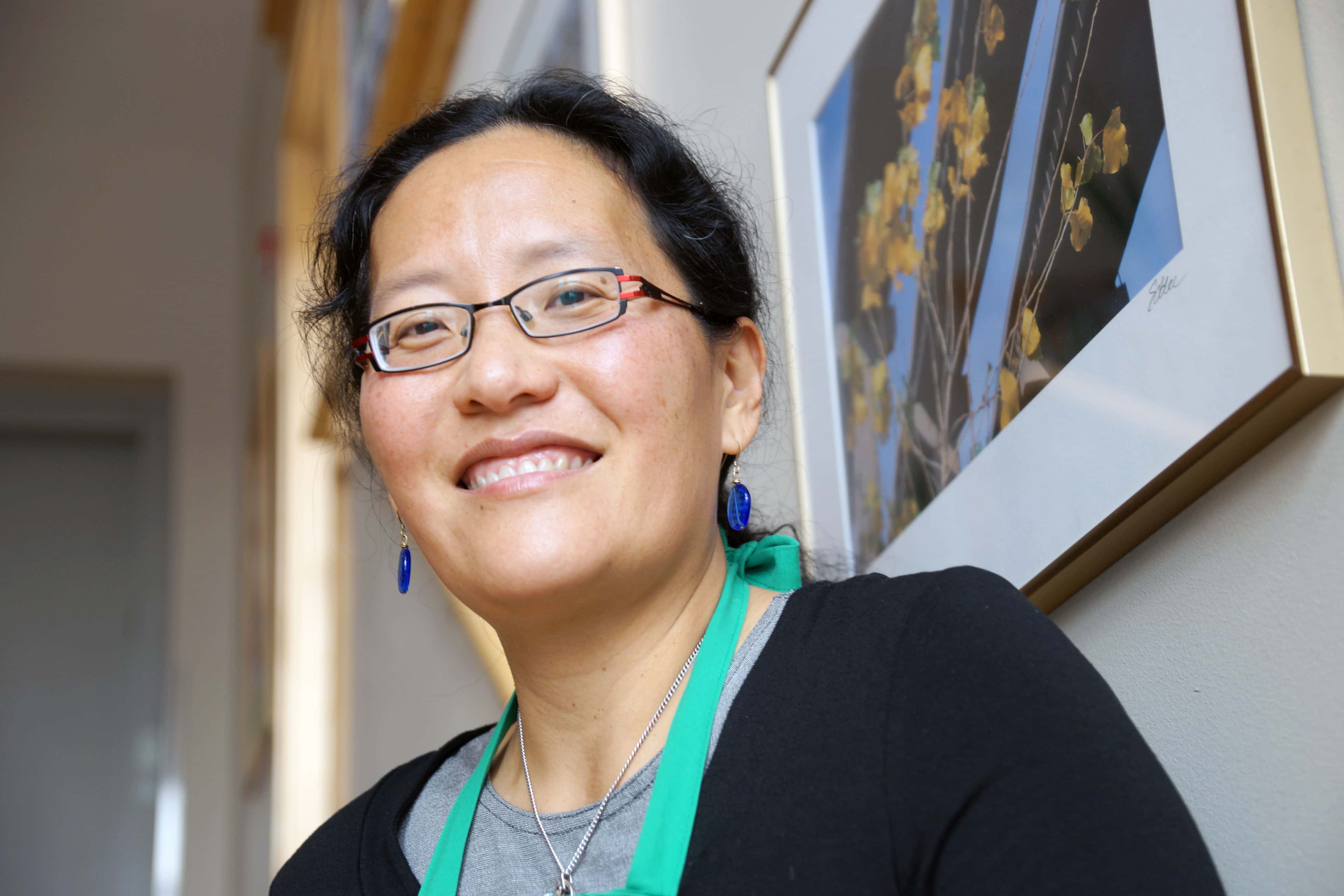 Too Americanized to be accepted by fellow Koreans, and too Korean to be accepted by fellow Americans, Saehee Chang now considers her cultural background an asset in her teaching.
Saehee Chang came to the United States in 1981 at 12 years old. She was born in Seoul, South Korea, but lived in Vietnam and Nairobi, Kenya for much of her youth. Chang said that this experience developed her interest in cultural education and led her to start her business, Korea Konnect, in 2009.
Chang said that she struggled with her identity as a Korean-American while growing up, finding it hard to fit into either society. As a result of these experiences, the goal of Korea Konnect is to educate by connecting American and Korean culture through traditional Korean drumming and cooking.
"The fear of 'the other' is eliminated if people have a basic cross-cultural education," Chang said. "The first question students ask me is 'are you Chinese?' I use it as an educational tool and conversation starter about culture. These students really want to learn."
When Chang began college at the University of Illinois Urbana-Champaign she started to investigate her own heritage. She said that this is when she fell in love with the traditional Korean style of drumming called Poongmul, and decided to spend a summer in Korea to learn the art.
One way that Chang connects her culture to her students is by mixing Poongmul with the rhythms of traditional drumming from other countries.
"Drumming connects everybody. There's no culture that doesn't have drumming and percussion," Chang said.
One of the many groups that Chang works with is the Young Scientists Club at the Washington Park branch of the Urban Ecology Center. She also teaches cross-cultural cooking at the Menomonee Valley Branch.
Eric Anderson, director of the center, said that Chang has a natural ability to engage with kids in a positive way.
"I've never seen kids get interested in trying new foods that they would normally find gross. We have kids fighting over who gets to eat the vegetables," Anderson said.
Chang has taught at several MPS schools as well as at community centers and the Milwaukee Public Market. She teaches about her culture through a traditional form of Korean drumming with a wooden, hourglass shaped drum called a Jang-gu.
Dr. Janice Pugh, a fourth-grade teacher at Starms, said she's glad her students get the chance to learn from Chang. "The experience is exciting because they are learning about a different culture and learning the language of another culture," Pugh said.
In addition to teaching drumming and cooking classes, Chang offers translation and interpretation services to Korean-Americans who are struggling to understand medical, legal and educational systems in the United States. She said that she can relate to them because she has been in their shoes.
Chang also makes homemade Kimchee, a Korean-style slaw, and sells it to local farmers' markets. "For me, [selling Kimchee] wasn't about making money," Chang said. "It was really about getting to know the farmers and the vendors and talking to market goers and how everybody is so excited about food."
Everything she does comes from her love for people, Chang said. "People are so fascinating. I think through my drumming, my food, my language, I really engage with them and they really want to learn about me.
"I feel like I have a purpose in life. I'm not changing the world but I'm making a small difference."