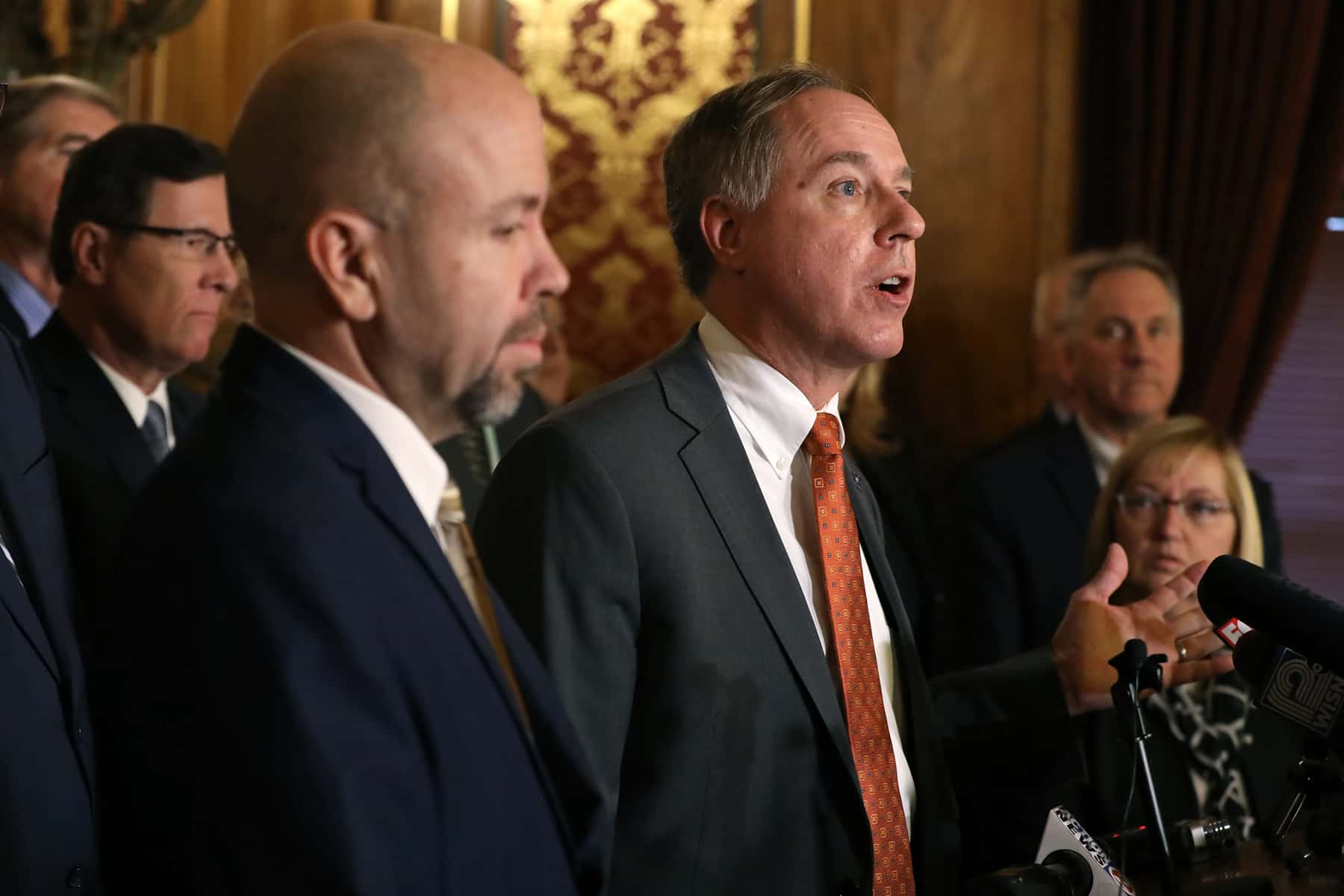 Wisconsin Assembly Speaker 'Open' to another Wisconsin COVID-19 Relief Bill after admitting that Republican leadership's response to the pandemic was not working.
Wisconsin Assembly Speaker Robin Vos said on October 28 that he could be "open" to state lawmakers passing a second COVID-19 relief bill after months of inaction at the state Capitol. State lawmakers have not been in session since mid-April, when the Assembly and Senate met to approve a bill aimed at tackling some of the social and economic problems spurred by the coronavirus pandemic in Wisconsin.
In an email statement, Vos, the top Republican in the Assembly, said he would be "open to a second relief bill" if "Congress fails to provide additional state assistance."
Congress sent roughly $2 billion to Wisconsin as part of the coronavirus relief bill, called the CARES Act, earlier this year. The vast majority of those funds have now been spent and must be used by December 31. Attempts to negotiate a second federal stimulus bill have, so far, been unsuccessful. Wisconsin Republican U.S. Senator Ron Johnson has said he opposed additional federal stimulus spending.
Vos said he would like to review the state expenditures from the CARES Act funding and review what authorizations might be necessary to spend more state money to support people and businesses during the pandemic.
The Legislature approved $75 million in state spending in its April legislation, but using any of the funds required additional layers of approval from the state budget committee. The funds' availability expired in the beginning of August, because they were linked to a previous public health emergency declaration. Gov. Tony Evers' administration did not approach the committee with any requests to spend that money, instead focusing on spending the federal dollars.
As COVID-19 cases in Wisconsin continue to explode, Vos said the state needs to increase testing and implement "rigorous rapid testing to find the virus faster."
"Obviously, what we're doing now as a state isn't working," Vos said.
Comments by Vos come after his Democratic challenger in the state's 63rd Assembly District, former Burlington Alder Joel Jacobsen, launched a well-funded advertising campaign criticizing Vos' response to the pandemic. Governor Evers also launched a recent television ad criticizing Vos and Senate Majority Leader Scott Fitzgerald, R-Juneau.
For months, the GOP-controlled Legislature and Democratic governor have been at odds over how state government should respond to the pandemic. In general, Republicans have favored a more local approach to issuing restrictions on people and businesses, while Evers has issued statewide mandates for things like mask wearing and business capacity limits. Republicans have challenged the governor's orders in court.
The Wisconsin GOP has yet to put forward a specific plan to respond to the pandemic after 8 months.
Donate: Wisconsin Public Radio
These headline links feature the daily news reports published by Milwaukee Independent about the George Floyd protests, the revival of the Black Lives Matter movement that followed, and their impact on the local community in for 8 months from May to December of 2020.