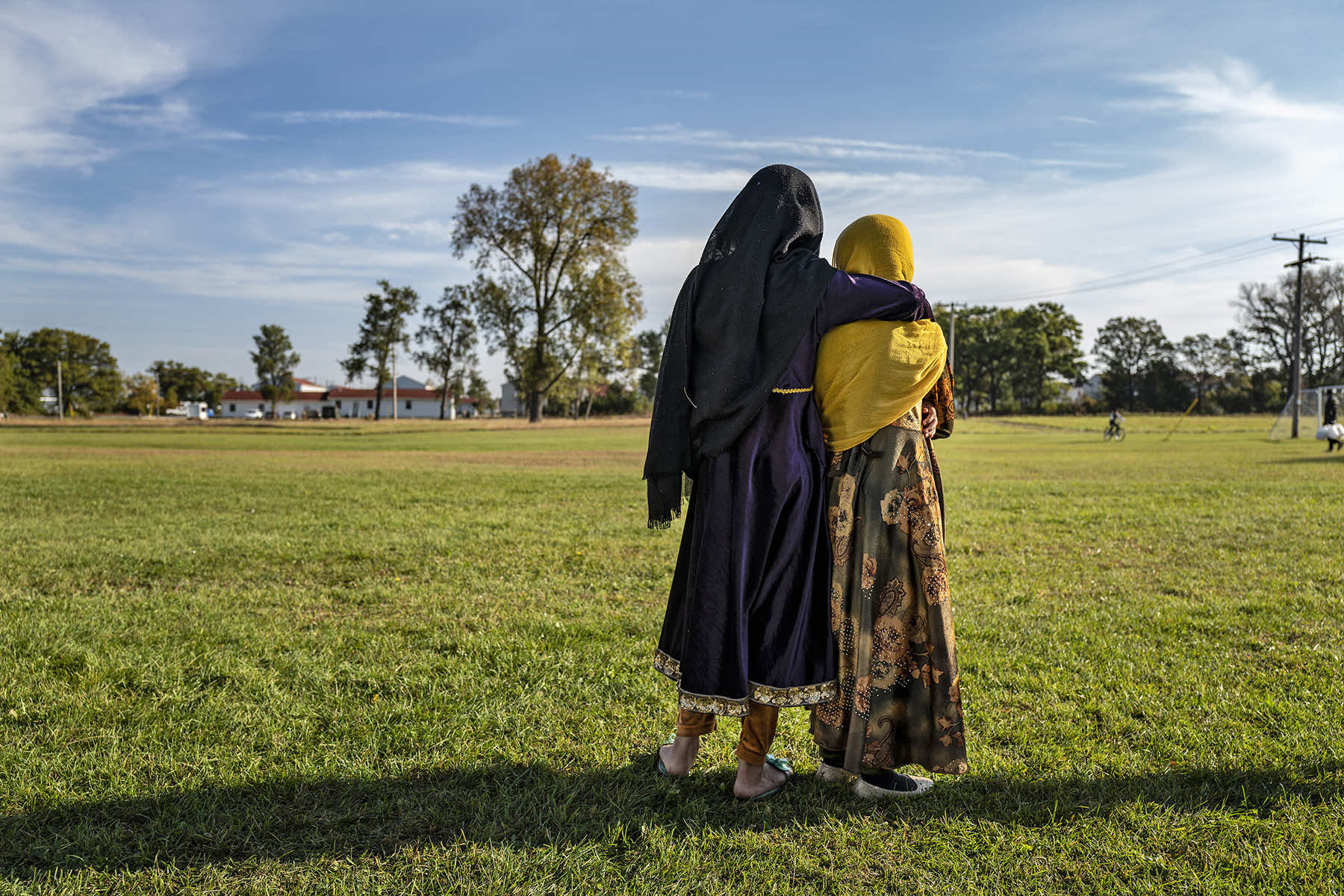 In its first year of operations, a central Wisconsin refugee resettlement agency has helped 160 people from Afghanistan and other nations find homes in Wausau, Stevens Point or Marshfield.
Agency leaders said employers in the labor-challenged region have embraced the new arrivals, and some have contacted the nonprofit to request job interviews with the refugees.
At a celebration last week of the Wausau Multicultural Community Center's first year, individuals and families who had settled in the region thanked their communities for helping them, and agency leaders outlined plans to place roughly another 150 refugees in the region in 2023.
The creation of Wausau's refugee resettlement agency began before the U.S. withdrew troops from Afghanistan in 2021, but that event caused an "extraordinary" increase in the need for new settlements, said Tsehaye Teferra, founder and president of the Ethiopian Community Development Council, a Virginia-based nonprofit for which the Wausau agency is one of about two dozen settlement organizations nationwide.
"Initially, we were planning to resettle a very modest number (in central Wisconsin) — maybe 30, 40 refugees at the most," Teferra said. "But things around the world changed. Afghanistan was a big change."
About 60 refugees from Afghanistan arrived in central Wisconsin in January 2022, part of a nationwide wave of arrivals in the wake of the U.S. military's withdrawal. More recently, the agency has settled families from Burundi, the Democratic Republic of the Congo, Somalia, Sudan, Syria and Guatemala.
Sayed Nasrullah Nabil arrived in Wausau with his wife and two young daughters last January. A former provincial manager for a cultural center in Afghanistan, Nabil found work with the Multicultural Community Center as a liaison to other families who need support. That has meant helping connect them to job opportunities, housing and transportation and other needs. He is also taking information technology classes at the local technical college.
Nabil said it has been wrenching to watch Afghanistan descend into chaos and repression, as Taliban leaders have banned girls and women from any education beyond the sixth grade and widespread hunger has driven hundreds of thousands to flee. He has family members who crossed the border into Pakistan and hope from there to immigrate to Brazil; Nabil's brother and his family are refugees in Germany.
But his experience in Wisconsin has been positive. While some refugees have faced employment hurdles as they develop their English skills, virtually all the households in the region were able to meet basic needs — housing, transportation, employment, schooling — that have allowed them to establish new lives in America.
"Almost everybody has a job," Nabil said. "At least one per family is employed and working. They have their own income. They are not dependent, they are mostly independent, which is great."
The Wausau agency is one of six resettlement agencies in the state. The most recent state data ended in September 2021, showing that Wisconsin admitted a total of 388 refugees in the previous fiscal year. Data from the U.S. State Department shows that Wisconsin received 934 refugees between October 2021 and December 2022.
Adam VanNoord, director of the Multicultural Community Center, said they balance the humanitarian need for settlements with the community's capacity to take them on, including in housing, employment and schools.
"Each community will have different resources," VanNoord said. "Each community has its own capacity."
The number of new refugees is set in consultation with state and federal agencies, VanNoord said, and their target of 150 is also likely to be the ceiling for new settlements in 2023.
"That's the number we feel confident, based on our experience, we can hit without too much burden on our existing infrastructure," VanNoord said.
Under current law, all settlements are coordinated through agencies like the Ethiopian Community Development Council. Last week, the State Department announced a private sponsorship program that will for the first time permit individuals to sponsor refugees independent of such agencies. That program is meant to facilitate more settlements, as the federal government has consistently fallen short of its own targets for refugee settlements in recent years.
For Teferra, the economic and cultural benefits that come from such resettlements are positive, but the overriding goal is humanitarian.
"Resettlement," he said, "is about saving human lives."
Donate: Wisconsin Public Radio