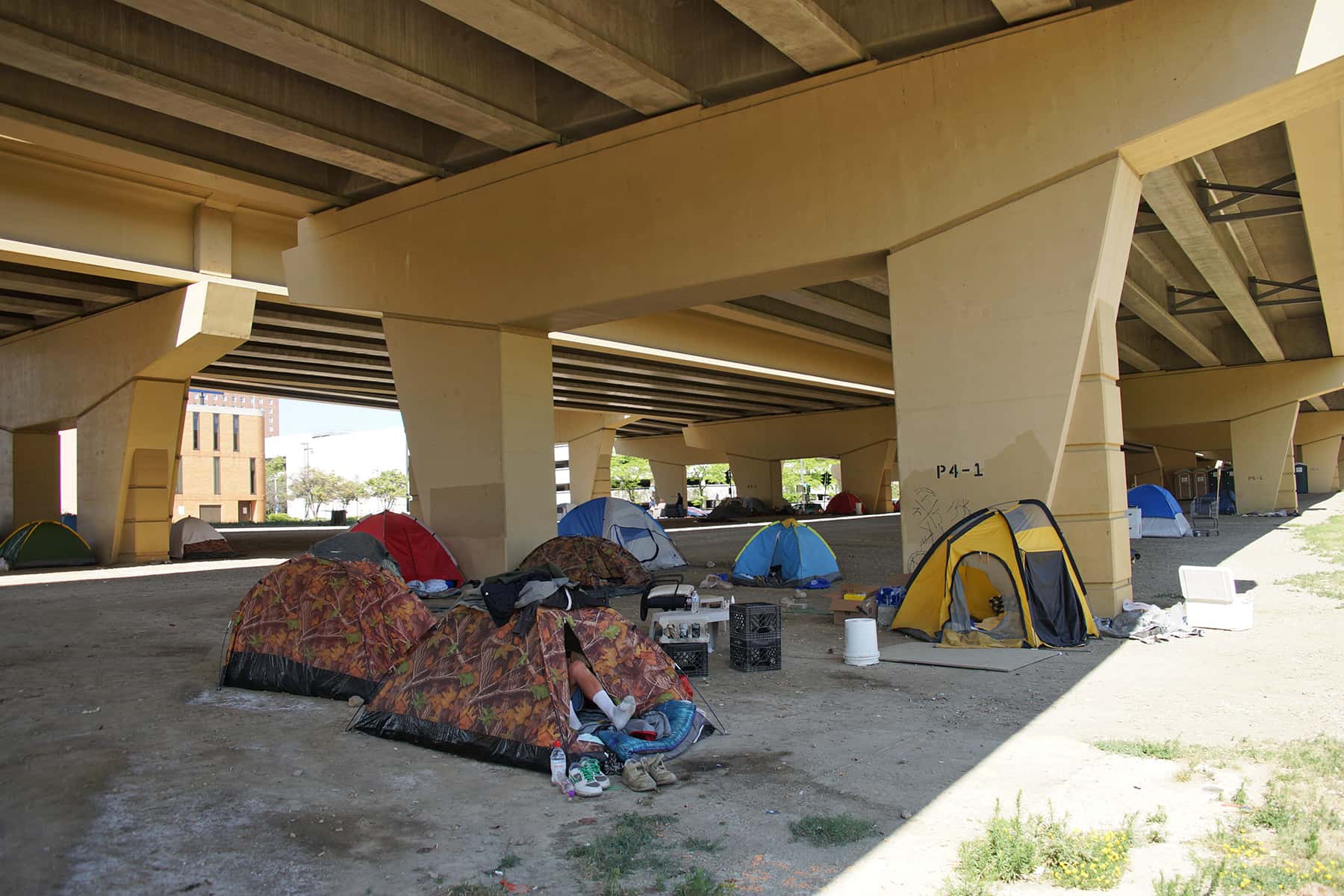 As temperatures in Wisconsin drop, homeless advocates and state government officials are preparing for increased demands on homeless shelters across the state.
At the same time, many shelters have had to reduce the number of beds available as a health and safety precaution during the coronavirus pandemic.
"The challenge is going to be extreme this winter," said Michael Basford, director of the state Department of Administration's Interagency Council on Homelessness, noting the capacity reductions many shelters have already implemented. "It makes it much more difficult to serve the number of people they typically serve."
The U.S. Centers for Disease Control and Prevention's COVID-19 guidelines for homeless service providers recommend, for example, that there be at least 6 feet of distance between people in sleeping areas and places where individuals eat food. The guidelines also recommend prioritizing individual rooms for those with respiratory symptoms or confirmed cases of COVID-19.
Hope House is a shelter in Milwaukee that serves families. Executive director Wendy Weckler said each family gets an individual room so they haven't had to reduce the number of beds available. But she said the shelter has still gone through big changes during the pandemic.
"Every aspect of our operation has changed from the way we serve meals to the way we allow kids to play to how we use the elevator," Weckler said via email. "We are so lucky that our guests and staff have been understanding as we work our way through all of these changes."
There are also challenges with staffing, Basford said. Shelters often rely on volunteers considered to be in high-risk populations, like retirees. Wisconsin homeless shelters often see increased demand in the winter months when living outdoors becomes unsafe in freezing cold temperatures.
Joseph Volk, executive director of Wisconsin Coalition Against Homelessness, said he expects that need to be compounded this winter when a federal eviction ban from the CDC lapses at the end of the year.
"We know that there's a boatload of people, families, out there that are behind on their rent," Volk said. "And while there's this kind of, quasi-federal moratorium on (evictions) right now, it doesn't erase the rent that people aren't paying. So you're going to hit … Dec. 31 where all of a sudden, these people (and) their families, they're going to owe three, four months rent, and they're going to get evicted."
The CDC issued a ban on evictions nationwide which started in early September and runs through the end of the year. But despite the federal protections, evictions have continued to happen in the state amid confusion and a lack of awareness about the ban.
A statewide eviction moratorium issued by Gov. Tony Evers and Wisconsin Department of Health Services Secretary Andrea Palm at the start of the pandemic in March ended in late May.
Volk also noted that there has been a large increase in the number of people living outside in tents, as many people without shelter feel more safe living outside on their own during the pandemic.
"You can pitch a tent in the woods and stay away from everybody and be safer that way," Volk said. "In places like Madison, there are actually sanctioned camps that have sprouted up in city parks, things of that sort, where people are living."
Basford said outreach workers are working to inform homeless individuals of safe indoor housing options, but he acknowledged that finding people indoor shelter is an immense challenge with dire consequences.
"I just have a rather substantial concern that … we're going to need to find ways to get people who are outside, inside over the winter," Basford said, adding that many communities are actively working on the issue. "But if we fail to have that happen, my biggest fear is that we're going to have people die outside in the cold … that keeps me up at night."
Individuals interested in donating to homeless shelters should contact their local United Way or call 211 to see what organizations operate in different parts of the state, Volk said in an email. Hope House, for example, has asked the community to refrain from donating clothes and other items, except for personal protective equipment like face masks, disinfecting wipes, hand sanitizer and latex gloves, until further notice.
Donate: Wisconsin Public Radio