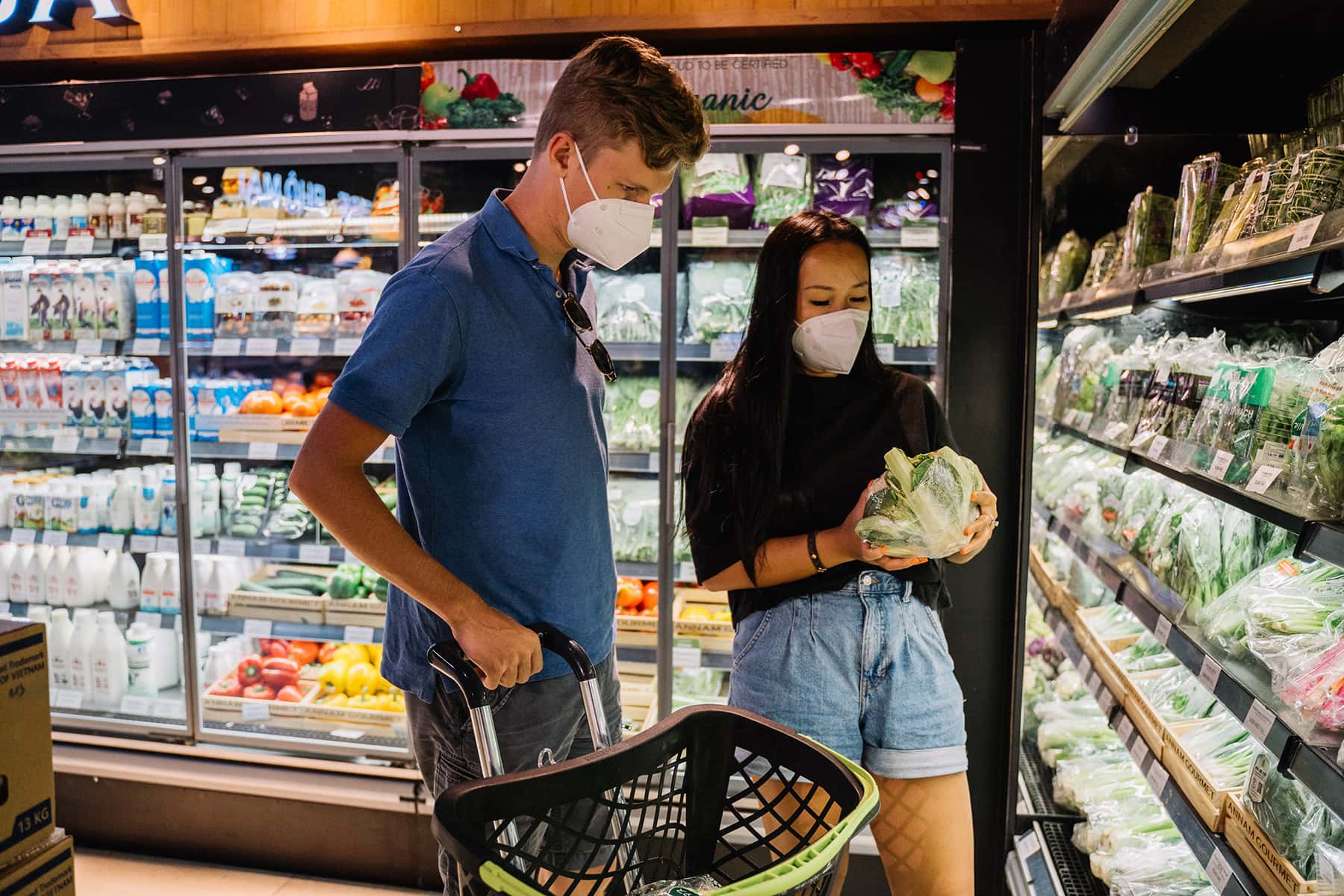 Despite the COVID-19 pandemic and ensuing spike in unemployment, poverty in the U.S. declined by roughly 2.6% from 2019 to 2020 as a result of the federal government's expansion of the social safety net, new data released on September 14 showed.
For the first time since 2011, median household income decreased last year, and the official poverty rate rose, from 10.5% in 2019 to 11.4% in 2020. But according to the U.S. Census Bureau's supplemental poverty measure (SPM), which takes into account additional expenses plus the value of government aid, the poverty rate fell to 9.1% last year, compared with 11.8% the previous year.
While more than 37 million people in the U.S. were living in poverty in 2020 based on the official rate, economic hardship would have grown even worse had Congress not passed multiple pieces of coronavirus relief legislation allocating billions of dollars in financial assistance, including two one-time payments to most households, boosted unemployment insurance (UI), and increased food benefits.
In 2020, the SPM rate (9.1%) was lower than the official poverty rate (11.4%) for "the first time," the Census Bureau said. Without the two rounds of stimulus checks, which "helped lift 11.7 million people out of poverty," the SPM rate would have increased by about 3.6 percentage points, according to officials. Expanded UI benefits, meanwhile, "prevented 5.5 million individuals from falling into poverty."
Progressives regarded the findings as fresh evidence that government intervention and social programs can generate significant material improvements in peoples' lives.
"The fact that the supplemental poverty rate dropped during the COVID-19 crisis is a huge victory for advocates of expanding the social safety net," Joel Berg, CEO of Hunger Free America, said in a statement. "Hunger Free America has long advocated for stronger federal benefits, and the latest data bolsters proof that a strong social safety net works to lift tens of millions out of poverty and hunger."
"Despite 38 million Americans still struggling with food insecurity in 2020," Berg continued, "the expansion of SNAP [Supplemental Nutrition Assistance Program] benefits and unemployment insurance in addition to stimulus checks and the Pandemic EBT [Electronic Benefit Transfer] program, kept tens of millions of Americans from falling into poverty."
Berg added that "the federal government should continue to build upon this momentum by strengthening the social safety net in addition to raising the federal minimum wage so that working families can afford their basic living expenses."
"During one of the worst labor market shocks in U.S. history," noted journalist Jeff Stein, the "the poverty rate fell in 2020" because direct cash support and other forms of federal relief approved in response to the coronavirus crisis "reached millions both in and outside the workforce." The new Census figures, he argued, provide evidence of the need to supplement employment-based income with public benefits to slash poverty.
According to University of Notre Dame economics professor James Sullivan, "it's very clear" that the federal government's swift and substantial response to the public health and economic emergency that began 18 months ago "prevented a sharp rise in poverty." He warned that there is a "concern that we would see poverty rise again because we've now seen these relief packages expire."
While the Biden administration received praise from progressives last month for approving the largest permanent expansion of food benefits in the history of SNAP, other pandemic-related anti-poverty measures have begun to expire.
More than nine million workers saw their expanded UI benefits come to an end. Lawmakers let the jobless aid lapse amid a surge in COVID-19 hospitalizations and despite the Supreme Court's nullification of the national eviction moratorium.
U.S. Senator Bernie Sanders (I-VT), chair of the Senate Budget Committee, weighed in on September 14, arguing that the new Census report reveals the importance of strengthening the social welfare state and making permanent initiatives that reduce economic hardship.
"What the data tell us is clear," said Senator Sanders. "When government responds to the needs of the working class, millions of families are lifted out of poverty. We must not stop here," he added. "We must pass the $3.5 trillion reconciliation bill and invest in working families."