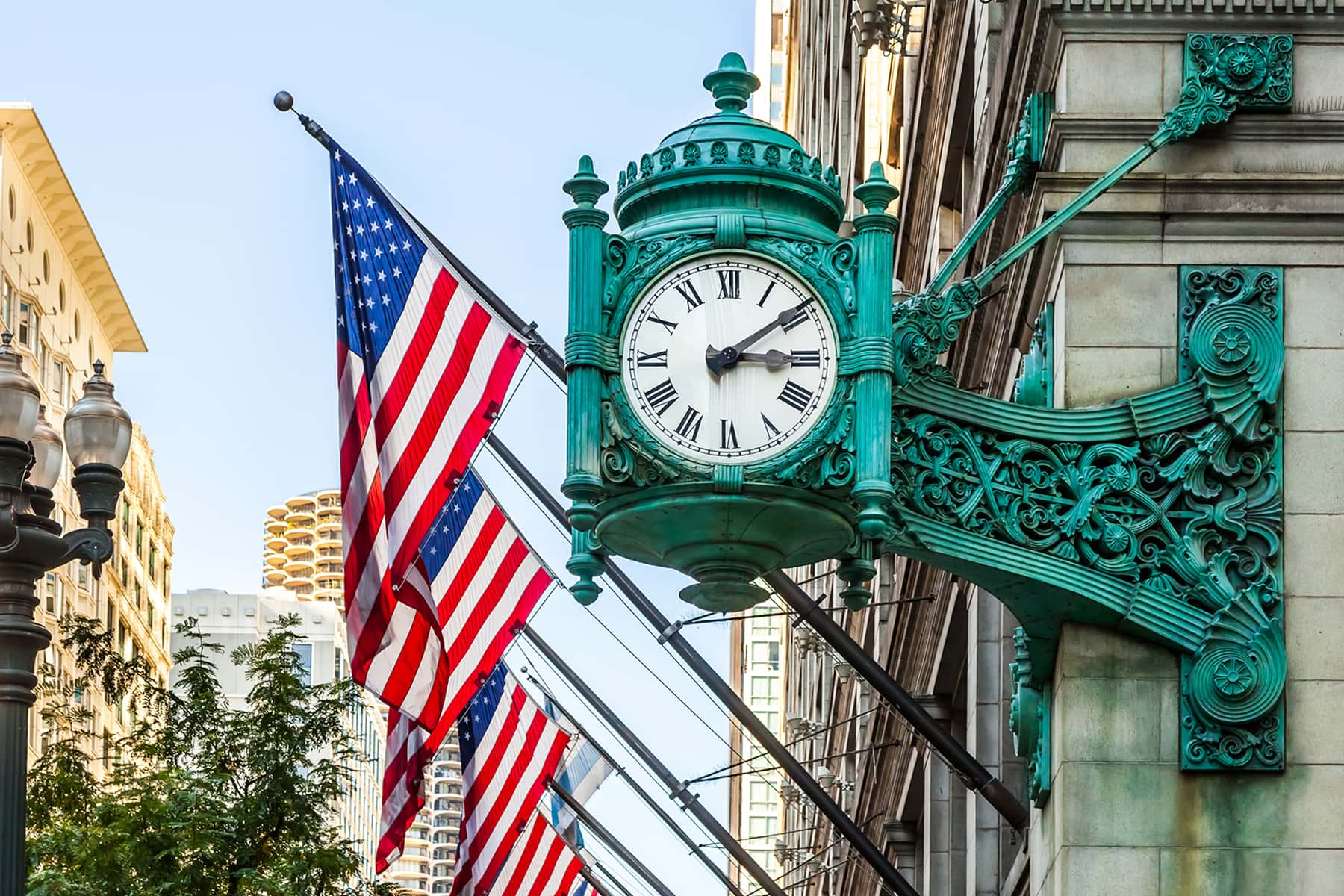 Zory McDonald works as a finance manager at Rust-Oleum's plant in Pleasant Prairie, Wisconsin, commuting about 45 minutes a day from her home in Round Lake, Illinois. She is worried about a pending bill in Illinois that would allow the state to remain in daylight saving time year-round. Doing so would put her home and her job in different time zones for half the year.
McDonald's 11-year-old son goes to before- and after-care at his school. She said when the time zones are different, she would need to work with her boss to adjust her hours.
"When they are in school, you are limited to what options you have," McDonald said. "It would be really tough to juggle responsibilities with children and responsibilities with work. An hour would make a big complication."
McDonald isn't alone. As Wisconsin continues to attract Illinois companies choosing to move their headquarters north, more and more Illinois residents are commuting. Besides commuting workers, having Wisconsin and Illinois on different time zones could wreak havoc. Or at least, cause a lot of head scratching. Think flights at Chicago O'Hare International Airport, Packers-Bears games and the Amtrak Hiawatha.
Marc Magliari, spokesman for Amtrak says fear not, trains cross every time zone and schedules are always presented in local time. If the Illinois bill is approved, March would be the last time residents change their clocks. But the change has a way to go. The Illinois Senate approved the bill in November. It remains in the House and continues to gain co-sponsorship. If it passes, it requires a signature from the governor and approval in Congress.
The desire to stop changing the clocks is not uncommon. According to the St. Louis Post-Dispatch, more than 35 states introduced legislation in 2019 to do away with seasonal time changes by eliminating or standardizing daylight saving time. The Uniform Time Act of 1966 allows states to opt out of daylight saving, which Hawaii and Arizona have done, but does not allow states to choose to stay in daylight time year-round unless approved by Congress.
In Wisconsin, state Representatives Samantha Kerkman, R-Salem, and Michael Schraa, R-Oshkosh, introduced legislation in 2017 that would have eliminated daylight saving time in the state. But it never made it to the floor for a vote because there weren't enough co-sponsors. One of the issues, Kerkman said, was what surrounding states were doing.
Kerkman said with a bill pending in Illinois and other bills previously considered in Minnesota and Michigan, she would like Wisconsin to again contemplate remaining in daylight saving time.
"The consensus from my constituents are they would like to stay on daylight saving time, especially in the summer," Kerkman said. "Wisconsin has many lakes, Minnesota has many lakes, everyone likes to recreate."
Kerkman said because making the change requires congressional approval, she thinks it would be wise for a group of Midwestern states to lobby together.
"It won't be introduced in this session, because we are coming to the end, but I think going forward I think this is something I would be interested in doing," Kerkman said.
The individual state bills could also become moot. There are currently two federal bills pending. In the U.S. Senate, the Sunshine Protection Act makes daylight saving time the new, permanent standard time. In the House, the Daylight Act allows states to observe daylight savings time year-round.
Scott Yates is a technology entrepreneur in Colorado who has run a website for the last six years dedicated to staying on daylight saving time year-round. He said he has never seen more interest in this topic than now. In fact, on January 15, Yates tracked 13 new bills related to changing, or not changing the clocks.
"I've got to tell you, the interest I've seen from legislators, the public and reporters and the visits to my website," Yates said. "I'm getting the visits that I usually get in the days right before the time change. I'm not sure if we're exactly at the tipping point, but I can see it from here."
Donate: Wisconsin Public Radio