Milwaukee County plans voter education program after State Supreme Court prohibits ballot boxes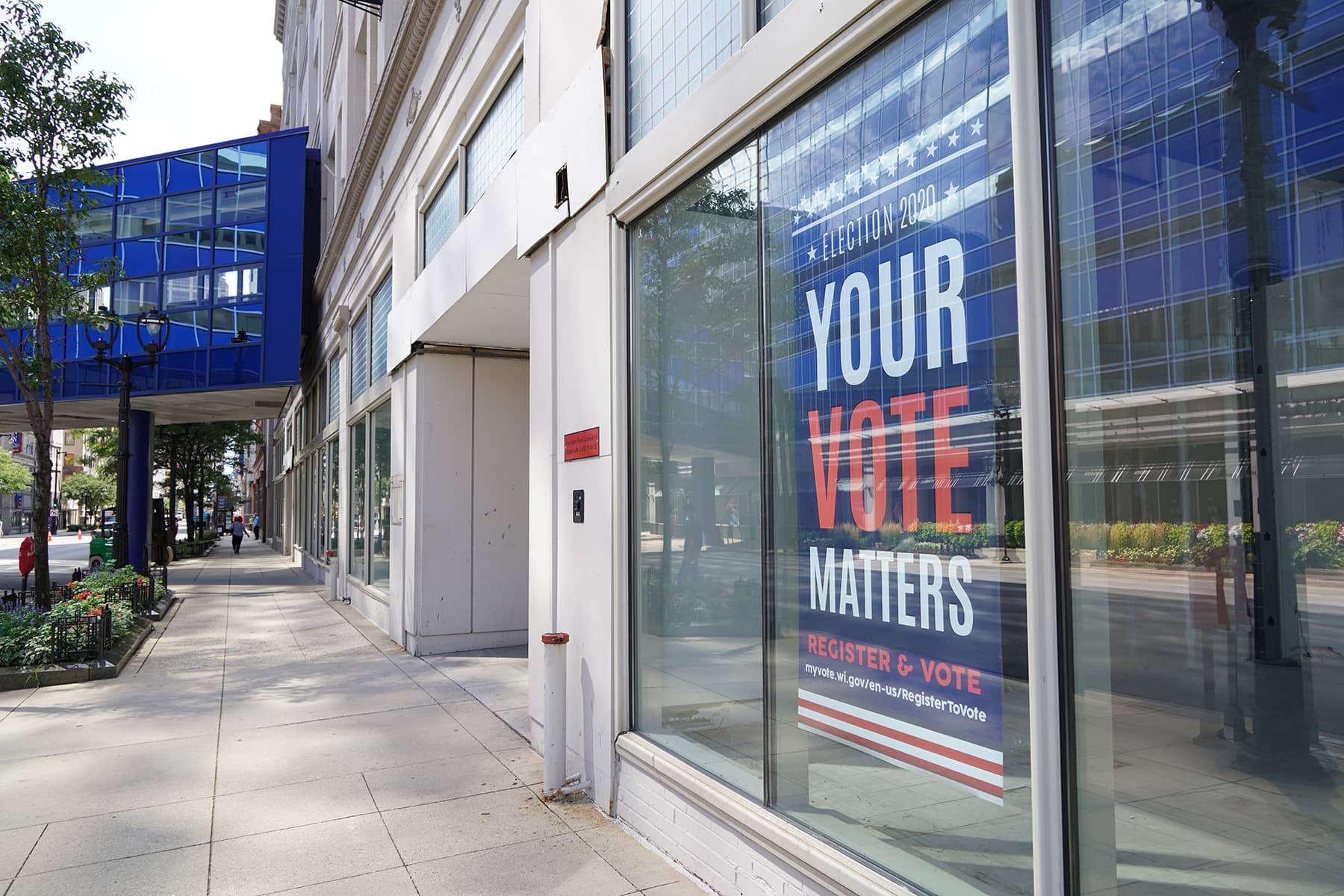 Milwaukee County leaders hope to launch an effort to promote voting and voter registration as Wisconsin residents continue to deal with the fallout of lawsuits and rule changes surrounding access to the ballot box.
The County Board is expected to vote on the plan on July 28. The county's Finance Committee recommended spending $50,000 for the education and outreach effort in a 6-1 vote last week.
"We believe in safe, free and fair elections, regardless of what side of the aisle you sit on," Milwaukee County Supervisor and resolution co-sponsor Marcelia Nicholson said during the committee meeting.
The resolution's passage comes on the heels of the state Supreme Court ruling earlier this month that prohibits most ballot drop boxes and makes it illegal for someone else to return a voter's absentee ballot to the clerk's office.
County officials and voting rights activists rallied on the steps of the Frank P. Zeidler Municipal Building in downtown Milwaukee on the morning of July 21 to support the resolution ahead of the committee vote. They toted signs reading "Voters Decide" and "Our Voice, Our Vote."
"Election funding and taxpayer money should be used to support voter access and free and fair elections, not an attempt of subverting and overthrowing election outcomes," Shauntay Nelson, the Wisconsin State Director of All Voting is Local, said at the rally. "So this resolution is an answer to a cry to expand access to the ballot."
The funds will support an effort similar to the county's outreach and education campaigns in 2016 and 2020.
"(It) will include new ideas, of course, but also things we've done in the past such as bus shelter ads, bus ads, billboard ads," Milwaukee County Clerk George Christenson said. "And it will be a nonpartisan effort. It will just be encouraging people, telling them where to go to register or how to vote, and make sure they're armed with the information they need to cast their ballot safely and securely."
During previous campaigns, the city, County Clerk and Milwaukee County Election Commission set up voter registration kiosks in City Hall, public libraries and senior centers. Organizers also advertised in movie theaters and on the radio, and held a National Voter Registration Day event.
"Voter registration throughout Milwaukee County rose by 14 percent between Jan. 1, 2020 and Dec. 1, 2020," Christenson said. "And I have no doubt that our 2020 voter education and outreach campaign made a meaningful impact. These are not wasted dollars."
But, because of this month's ruling, casting a ballot will be harder than in past years for many residents, said Milwaukee County Supervisor Felesia Martin. Many voters will not be able to vote or will need extra assistance.
"Think about those who don't have the mobility to go to a polling location, don't have transportation, don't have legs, they are just bedridden," she said. "Their voices need to be heard, and they need assistance. And to say that someone cannot take your ballot and submit it for you is unconscionable, actually it's immoral."
The Wisconsin Elections Commission recently announced plans to launch a voter education campaign this fall, with information to be spread through the Wisconsin Department of Public Instruction.
The primary election will take place on August 9. Voters can register before August 5 in their municipal clerk's office or at their polling place on election day.
Donate: Wisconsin Public Radio