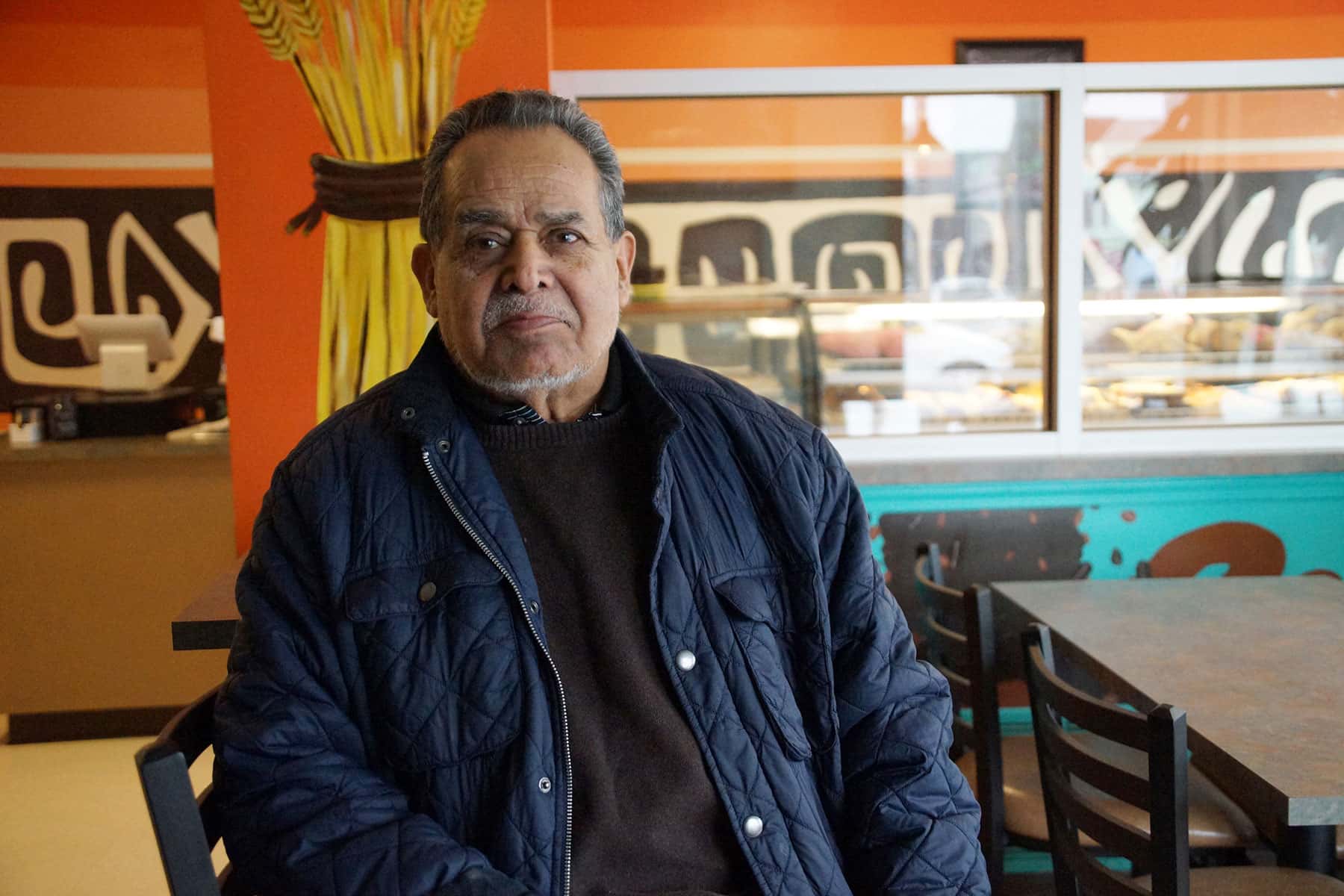 At one point, José Lopez, 84, owned three bakeries in Milwaukee, one in Waukesha and another in Racine.
Lopez, who came to the United States 49 years ago, opened the first traditional Mexican bakeries in Milwaukee during the 1970s.
Over time, all but two of the bakeries — one at 1100 W. Historic Mitchell St. and the other in Racine — closed down.
Jeanette Martin and her father, Adolfo Martin, Lopez's friend and client, succeeded in their plans to reopen the previous location that closed down 10 years ago at 1601 W. Lincoln Ave. Jeanette Martin, 26, was inspired by travel to cities such as New York and Los Angeles to go beyond traditional Mexican fare.
"I've had an influence in describing to my dad and to Señor Lopez the things that I have seen as someone that's first generation to this country and someone that has had the privilege to travel," she said.
Jeanette Martin offers vegetarian and organic menu items such as tacos and burritos in addition to traditional baked goods such as pan de dulce. She is also looking into buying coffee from fair trade companies such as Just Coffee Cooperative in Madison.
Lopez came from generations of bakers in his native country. He said in Spanish that his family was completely dedicated to baking.
"I didn't go to school very much because the only thing I wanted to do was make bread with my family," he said.
Jeanette Martin, who has a background in art education, wants the bakery to benefit the artistic community. "There's not enough spaces for local artists to exhibit their artwork and especially artists that are more embedded in the community," she said.
The bakery will have a rotating art gallery hung on the bright orange and green walls painted with familiar Latino symbols such as the Day of the Dead skeleton and corn.
"I feel like I haven't been in such a colorful space in a long time," she said. "So, bringing more color and culture and bringing [murals] into the space … we don't see that enough."
She took charge of the design and layout of the bakery last summer. The first gallery consists of old photographs of Lopez baking bread.
"We can't start without honoring the work of our people," Jeanette Martin said. "I wanted to make sure that people could see (Lopez's) legacy."
The young woman added that she, her father and Lopez are lucky to be in the heart of Lincoln Village. "We hope that the bakery is a safe place and that the city, police and everybody support us," Adolfo Martin said in Spanish.
Jeanette Martin said that it was hard to find bakers who already knew how to bake Mexican bread. They just hired one last weekend.
"It was almost like knowledge that needed to be passed down from one baker to another," she said. "We've lost the tradition of making traditional Mexican baked goods."
"Man cannot live without 'pan' (bread)," Lopez said. "But the pan cannot live without man either."
"The Lopez Bakery offers service in English and Español," said assistant Abigael Flores. "Having a bilingual ability is important because we want our customers to be comfortable here."