Leaked plan to overturn Roe v. Wade revives question of enforcing Wisconsin's 173-year-old abortion ban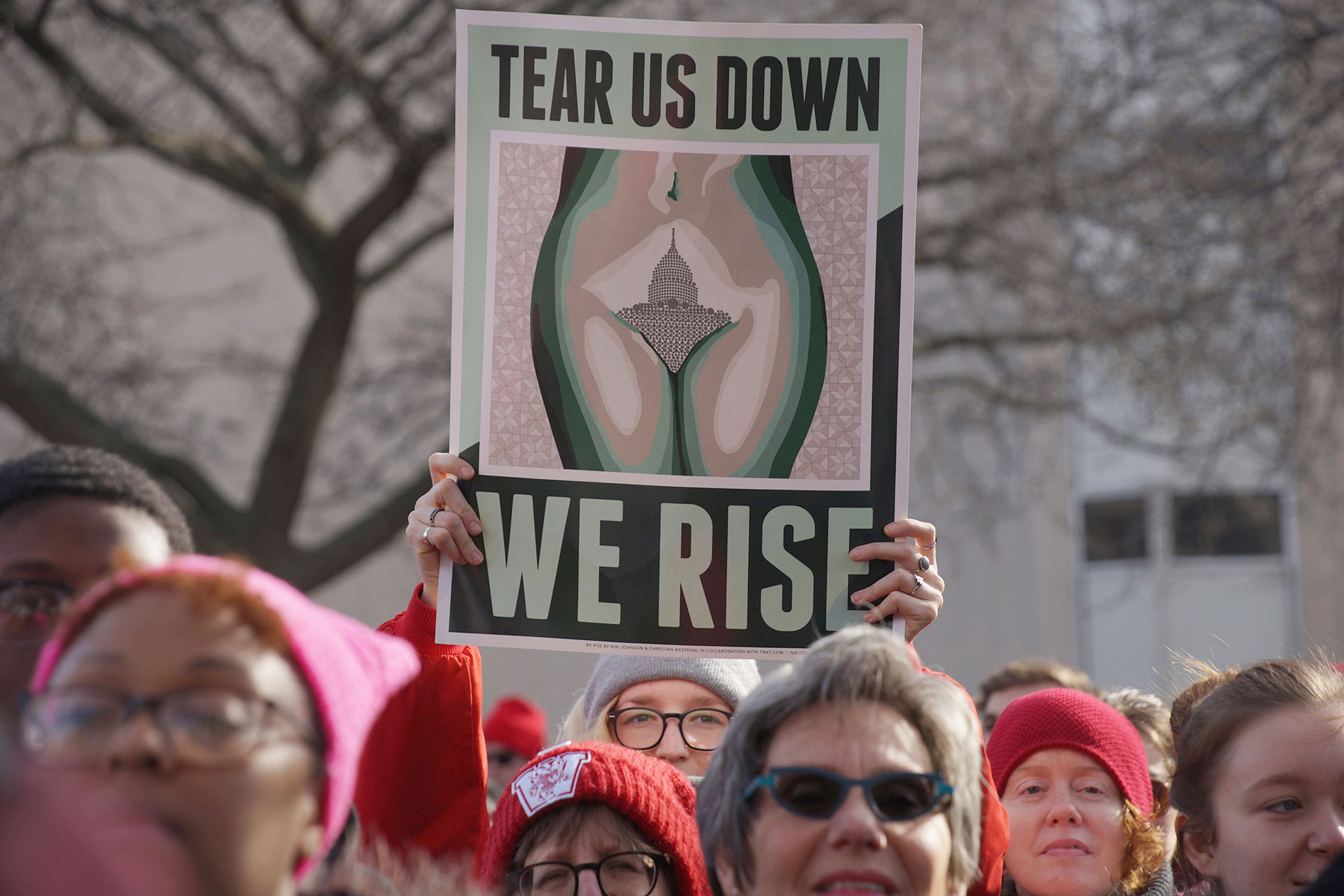 A 173-year-old abortion ban in Wisconsin could go back into effect as early as this summer if a draft opinion from the U.S. Supreme Court takes effect, but questions over the ban's enforceability are already looming.
The ban, approved by the state Legislature in 1849, makes providing an abortion a felony, with penalties of up to six years in prison and a fine of up to $10,000. The statute has been unenforceable since 1973, when the U.S. Supreme Court issued its landmark ruling in Roe v. Wade. However, Politico reported that the nation's highest court may be poised to overturn Roe v. Wade within the next few months.
If the court does so, Wisconsin will be one of a number of states that could immediately return to stricter limits on abortion.
Attorney General Josh Kaul said again on May 3 that if the ban is allowed to go back into effect, the state Department of Justice would not enforce it, though local officials could choose to do so. Kaul predicted lawsuits would be filed seeking to bar enforcement by those local officials.
"I expect that we're going to see several different legal disputes if Roe is overturned," Kaul said.
Regardless of enforcement by state or local officials, the state's largest abortion provider said on May 3 it will not provide abortions if there is uncertainty over whether it is legal to do so.
Mike Murray, executive director of Planned Parenthood Advocates of Wisconsin, said Planned Parenthood would cease to provide abortions in Wisconsin if Roe v. Wade is overturned and there is uncertainty about whether the 173-year-old state ban is legally enforceable.
"What that means is that women who need access to abortion care are either forced to travel great distances at significant cost to themselves and their families to access care in another state or are simply unable to access the care that they need," he said. "We want to make sure that people are paying attention to the impact that these types of decisions by our elected leaders and our courts have on real people."
Kaul said there are several potential legal arguments against enforceability of the 1849 ban.
"One will be whether the state even can enforce a law, whether it has the authority to enforce a law, that has been sitting idle and been understood to be unconstitutional for almost 50 years," he said. "We'd be really in uncharted territory there, and there are some principles in the law that if laws haven't been used for a lengthy period of time that they're considered to be no longer effective."
Kaul said another argument could revolve around how abortion laws approved by state lawmakers since the 1849 ban interact with the nearly centuries-old statute. Current state restrictions on abortion, all of which are enforceable under Roe v. Wade, include a ban on abortions after 20 weeks, a 24-hour waiting period and an ultrasound prior to the procedure.
"And then a third question would be what protection our state constitution provides for people who are seeking to access safe and legal abortion," Kaul said.
The attorney general said a recently-approved amendment to the state constitution could provide crime victims seeking abortions additional protection.
Meanwhile, anti-abortion activists in Wisconsin are cheering the possible return of the ban.
Gracie Skogman, legislative director at Wisconsin Right to Life, said the organization has been fighting to keep the old ban in state law for many decades.
"We think that it is a very powerful protection of unborn life and would be excited to have it enforceable once more," she said.
Democrats have pushed for years to remove the unenforceable ban from state statute, but have been unsuccessful in the Republican-controlled state Legislature. GOP legislative leaders did not respond to requests for comment on Tuesday about what changes or updates, if any, they would support making to the ban if it were to go back into effect.
In a prepared statement, Assembly Speaker Robin Vos, R-Rochester, said he has "always been proudly pro-life."
"If this is the final ruling, it will empower states to make their own decisions," Vos said.
Any changes to the state law would have to be approved by the governor. Democratic Governor Tony Evers, who has vetoed several GOP bills related to abortion since taking office, issued a statement on Tuesday saying he will fight to protect access to abortion and reproductive rights.
"Our work to defend access to reproductive healthcare has never been more important," Governor Evers said in a tweet. "Before I became governor, I promised I'd fight to protect access to abortion and reproductive rights. I've kept that promise, and I will fight every day as long as I'm governor."
Donate: Wisconsin Public Radio