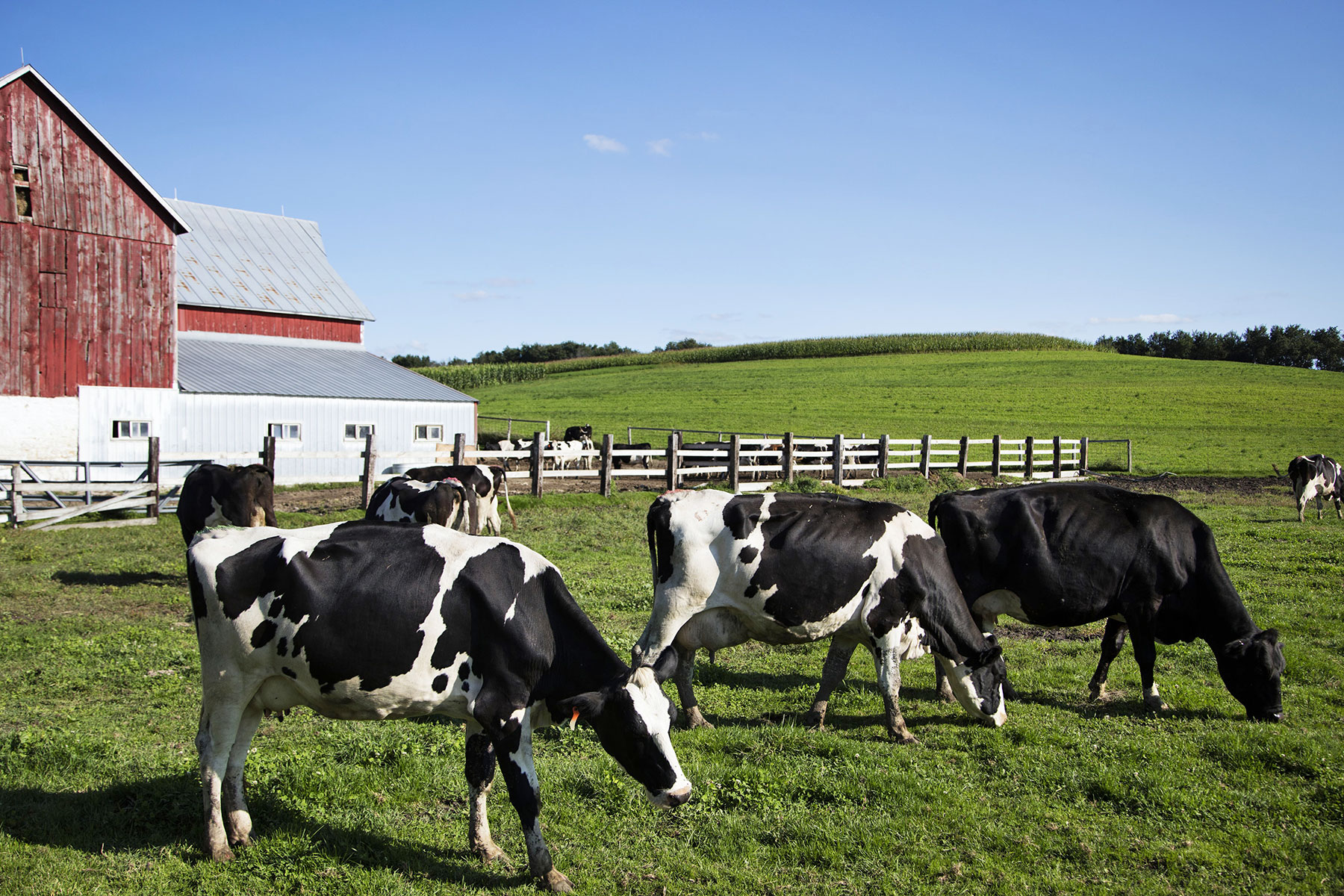 Plymouth, Wisconsin, styles itself as "the cheese capital of the world". The town of 8,445 people, about an hour north of Milwaukee, was once the site of the National Cheese Exchange where cheese commodity prices were set and today about 15% of all US cheese passes through the town.
Now Plymouth residents are worried they will become one of the first big victims of Donald Trump's escalating trade war. In retaliation for his administration's tariffs on steel and aluminium, the US's largest trading partners, Canada, China, the EU and Mexico, have all targeted the cheese industry with regulations and extra duties and this week raised the stakes, adding more duties as the threat of an all-out trade war grows.
Cheese may seem an unlikely target for an international trade dispute. But the retaliation is a well-aimed political kick directed at a state that produces 27% of the country's cheese and which Trump barely won in the last election.
Another Wisconsin native, Harley-Davidson, is also on the hitlist. Trump's opponents are hoping their moves will rattle Republicans who fear their yet to be announced replacement for their outgoing House speaker, Paul Ryan, could lose his seat to a Democrat.
But hitting dairy hurts Wisconsin far more than knocking its famous motorbikes. Harley's revenues were $5.6bn last year and it employs about 5,800 people. The dairy industry contributes $43.4bn to Wisconsin's economy each year and the state is home to about 8,500 dairy farms, more than any other state.
It's early days but as Jeff Schwager, president of Sartori Cheese, points out "you can't turn the cows off" and local cheese watchers say the local farmers who supply Sartori and others are already worrying whether they may have to start dumping milk, or killing cows, if the dispute continues.
According to US Chamber of Commerce the Mexican tariffs could affect as much as $578m in US dairy goods and China's could hit $408m of cheese, whey and other products. With no end in sight and the rhetoric escalating, the uncertainty is hurting the industry, says Jim Sartori, chief executive of Sartori Cheese.
Sartori chooses his words carefully – and bats off questions about how he voted or will vote next time – but it's clear he thinks tariffs are no way to win a trade dispute. "I'm not an expert but I have never found an example where tariffs have been used as an effective trade policy," he says.
Sartori is the third generation of his family to run the cheese company. His son Burt is waiting in the wings. The company makes an array of award-winning Italian cheeses with milk supplied by local family farms. In recent years exports have become their largest growth area – as they have for many US cheese companies – and the tariffs have put a dark cloud over that business.
Both men agree with Trump that there are serious issues with the trade of cheese but what they don't like is the uncertainty that has come with this cantankerous, piecemeal trade dispute. "If we know what the rules are, we know what to do. But not knowing is this going to be six weeks, six months, six years? That's really difficult," Schwager said.
Dick Groves, publisher of Wisconsin-based Cheese Reporter, says he had not seen so much uncertainty in the industry in the 40 years he has been following it. "There's a heck of a lot of uncertainty right now," he says. Farmers are wondering if it's time to kill some of their cows but no one knows what will happen next. "This thing is happening so quickly," he says.
One of the worst consequences of the dispute for Schwager is that it has effectively removed the US from negotiations about real issues for the industry. European officials are striking deals with China, Mexico and other parties to protect the names of their cheeses – deals that have already forced Sartori to change the name of one of their products in Mexico, a move that led to customer confusion and declining sales. Those kinds of deals could hurt US cheesemakers for generations, he says.
"If we are not at the table, we don't have a say," says Schwager. "The intention of the administration is to level the playing field. The intention is good. Just not the tactics," he says.
Mexico, the US's top dairy market, implemented tariffs of up to 15% on cheese in early June in retaliation for Trump's tariffs on steel and aluminium. On Thursday that tariff rose to 25%. Canada, which has astronomically high tariffs on dairy products of 270%, has also imposed more restrictions.
Canada's powerful dairy lobby managed to exclude much of dairy from the North American Free Trade Agreement (Nafta). But what was once a bargaining chip in an ongoing discussion over the renegotiation that agreement is now off the table.
Nafta has worked really well for Sartori in Mexico, says Schwager; in Canada "not so much". Like the company's difficulties with the EU he would like to see those difficulties ironed out at the negotiation table, not by a trade war.
Sartori employs about 520 people and takes milk from 700 farms. As a privately owned business Sartori is hopeful that he can keep taking all the milk supplied by his farmers. But how long that will be practical, and whether other cheesemakers will follow suit, is anyone's guess.
The US already has more cheese in cold storage than any time since records began in 1917 and prices for barrels of cheese have dipped to lows unseen since 2009. Milk prices peaked in 2014 at $24 for a 100 pounds (a hundredweight), encouraging farmers to expand their herds. Now they are close to $14 and, says Groves,the real impact of the dispute has yet to be reflected in the official statistics.
Not everyone is buying this is a crisis. Standing on the edge of his bucolic dairy farm close to Sartori's cheese plant, Scott Ditter, a dairy farmer with 60 cows whose sole client is Sartori, is unfazed.
"The cards have been stacked against the US for too long, Trump's tariffs will finally force its trading partners to deal fairly. There's too much milk out there as it is and some farmers will fail, they would have anyway. A lot of farmers I speak to think we are doing the right thing, putting our foot down and saying enough is enough," said Ditter.
Over the coming weeks Wisconsin will be a test bed of that theory. Meanwhile the cows will still need milking.