Federal funding to help Wisconsin communities boost investments in solar and clean energy solutions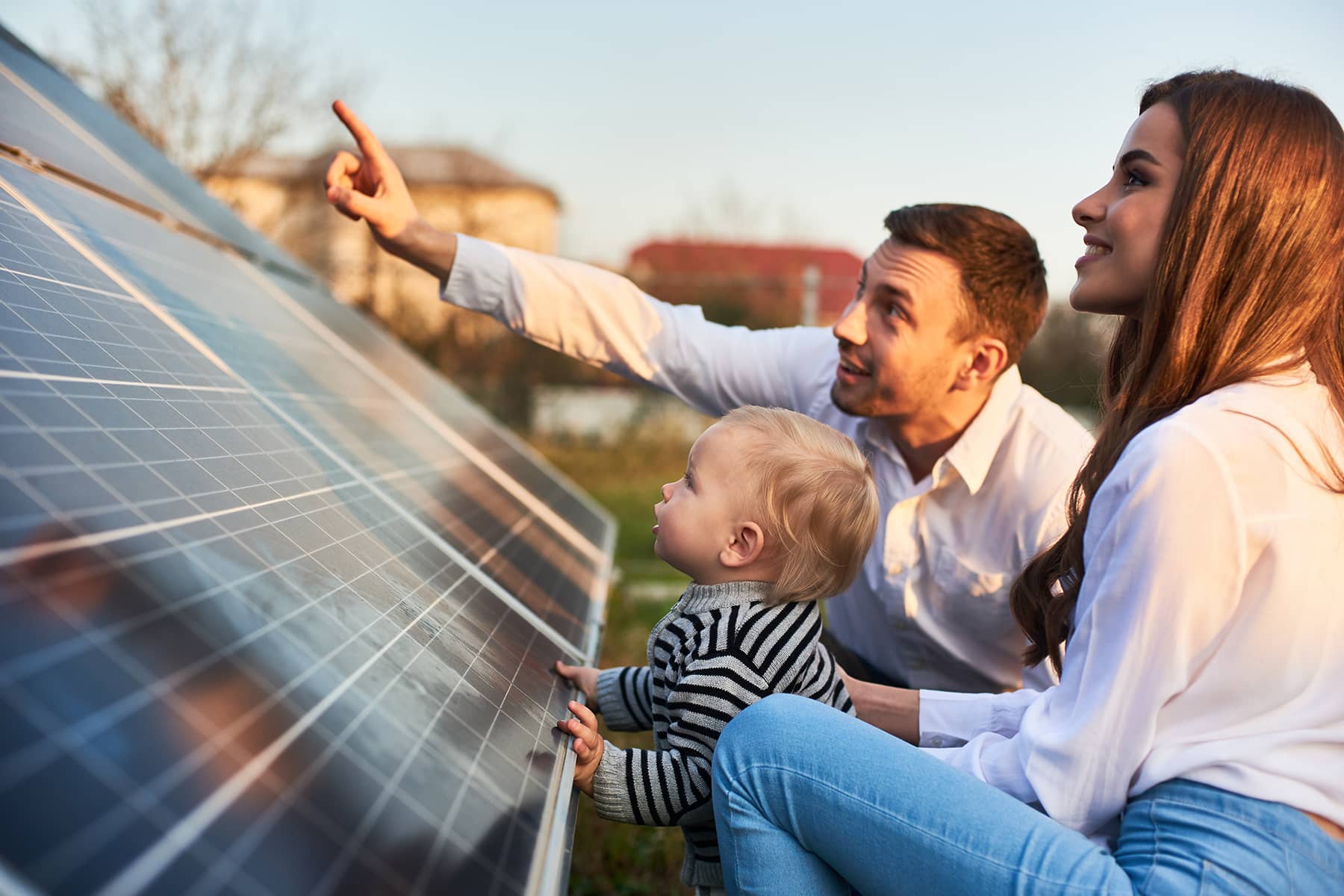 Communities across Wisconsin are funding a variety of solar projects after the $1.7 trillion bipartisan Omnibus Appropriations Act earmarked more than $255.7 million for Wisconsin.
Sun Prairie is receiving a hefty $3.2 million in federal funding that will go toward a solar radiation water pollution control facility. Leaders describe it as a more sustainable process for treating wastewater.
Jeremy Cramer, Sun Prairie's wastewater treatment director, said the system cleans water using bacteria before it's removed and digested in an anaerobic digester — a material that becomes "biosolids," or sewage sludge.
"We would use the sun's solar rays to actually dry the biosolids, bake them down, remove the water," he said, adding that it will save time hauling biosolids to farm fields.
The new method would reduce diesel fuel costs, and it could potentially be used as a lawn fertilizer, Cramer said. The system is the first of its kind in the state and could save Sun Prairie upwards of $100,000 a year, but Cramer said federal time constraints could delay the project until 2025.
Racine plans to use $1.2 million in federal funding to support a $2.47 million solar array project at the city's transit garage.
Trevor Jung is the transit and mobility director of Ryde Racine, the city's public transportation system. He said the project is expected to produce 3.9 to 7.5 megawatt hours of clean energy and electricity over the next 30 years.
"On average, each RYDE Racine diesel bus burns about 6,340 gallons of fossil fuel per year. So if you can charge four to five of those electric buses completely by the sun, you're really making a dramatic difference," he said, slashing "some serious CO2 emissions."
The southeastern Wisconsin city already has nine electric buses in service with plans to add four more in spring 2024.
Jung credits Racine Mayor Cory Mason for the city's ability to invest in green public transportation, and said he "laid the groundwork" to work with Democratic U.S. Sen. Tammy Baldwin.
Despite challenges like supply chain issues and workforce training needs, Jung said he's excited to bring new technology to Racine.
"Our technicians, our drivers, our engineers, mechanics are all essentially learning new technology, and so there will be bumps along the way," Jung said. "But I'm confident that not only will we be a stronger agency because of it, but our workforce will be more competitive."
Kenosha will also see a $3 million investment for a solar panel lighting project in the city's "innovation neighborhood."
Federal dollars will go toward revitalizing a since-closed auto manufacturing facility and creating solar-powered infrastructure on the site.
Kenosha Alder Bill Siel said he was thankful for the funding.
"Since we're going to be setting the infrastructure footprint for that site, it only makes sense to have some forward-thinking infrastructure in the form of solar-powered lighting, for the roadways, the bike paths, the pedestrian paths," he said.
Other solar projects being funded through federal dollars include:
$1.5 million to install solar panels at Madison's Truax Park Apartments complex on the city's northeast side.
$1 million for a solar array upgrade at Gunderson Tri-County Hospital in Whitehall.
Sen. Baldwin said she was proud to have secured federal funds that would help communities across the state.
"These community driven projects will reach every corner of Wisconsin, with critical investments for roads, bridges and water infrastructure, workforce development, access to health and child care, improvements for emergency services, and so much more," Baldwin said in a statement.
Despite the bill receiving bipartisan support, Republican U.S. Sen. Ron Johnson voted against it, calling the bill "an abomination." He said in a statement the spending would "enable massive deficit spending to continue."
Democratic U.S. Rep. Mark Pocan, who also worked to fund projects in Wisconsin, said the bill is critical for helping state and local governments operate.
"This is kind of, I think, how government works best from local government to federal government in working together," he said.
Anatoliy Gleb and Fly & Dive
Donate: Wisconsin Public Radio