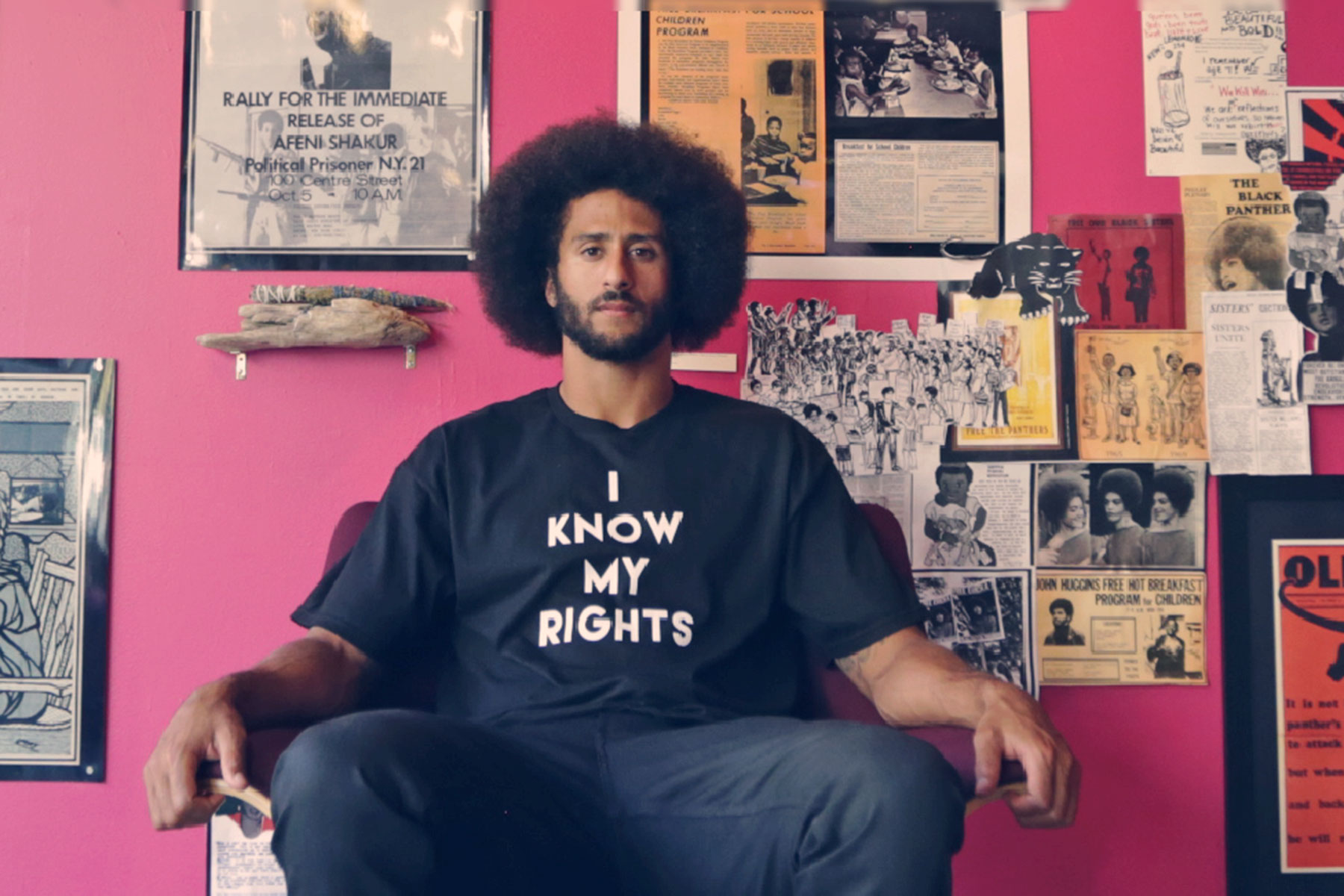 The local nonprofit I Will Not Die Young, which works to combat youth violence, is using a $25,000 donation from San Francisco 49ers quarterback Colin Kaepernick to expand its writing workshops and offer "peace assemblies" for young people.
When "I Will Not Dіе Young" co-founder Muhibb Dyer learned that his organization had received a $25,000 donation from Milwaukee-born Colin Kaepernick, quarterback of the San Francisco 49ers, he thought it was a prank.
"I have no idea to this day how Kaepernick became aware of our organization," Dyer said.
Kaepernick attracted attention this past football season by refusing to stand during the national anthem to protest police brutality toward African-Americans and other minorities.
Since Kaepernick's protest, he's created a national conversation on wrongdoing against people of color. He also has pledged $1 million to support nonprofits that work with teens in African-American communities. Two Milwaukee organizations, Urban Underground and I Will Not Dіе Young, each received a $25,000 donation from Kaepernick.
I Will Not Dіе Young is an initiative that teaches boys and girls in middle school through high school how to identify the sources of their pain in an effort to reduce violence. Writing workshops are used to create an outlet for students to express themselves in a positive way.
"People who are hurting, hurt other people," Dyer explained.
After Dyer's godson was murdered in 2005, Dyer and Kwabena Antoine Nixon created the Flood the Hood With Dreams campaign, which was later taken over by MPS, becoming "Saving Our Sons, I Will Not Dіе Young." While the program is no longer an MPS initiative, it still serves MPS by conducting workshops in schools.
In 2016, I Will Not Dіе Young worked with approximately 25 MPS schools. Workshops reached between 200 and 1,000 children each. The organization plans to use the $25,000 contribution to offer more workshops and "peace assemblies" in schools and juvenile detention centers, where participants are encouraged to talk about their personal pain.
The group also intends to bring in speakers and facilitators to help educate young people about college and planning for their future. Other funds will be used to buy materials for workshops and seminars. With a bit of theatrical flair, the organization also invested in a coffin.
"We wanted to begin our presentations by using real-life scenarios like being in a casket and showcasing where the path of violence and recklessness can lead you," Dyer said.
At a recent peace assembly, the presenter started a conversation with the 150 attendees by exiting the casket, said Dyer. The main goal of these assemblies is to stop children from believing that they can't get off the path to violence.
"I never thought I was going to finish school or go onto college," said Mantrell Williams, who participated in I Will Not Dіе Young for two years. "Muhibb and Kwabena took me under their wing and we set up goals and we made plans for my future."
Williams said he was homeless and not attending school when he discovered the organization. Now enrolled in community college in Minnesota, Williams credits I Will Not Dіе Young for putting him on the right path.
"They make a real change with individuals like myself from the community, and I feel like everyone should get behind what they're doing," Williams said.
Dyer said I Will Not Dіе Young is grateful that Kaepernick remembers his Milwaukee roots. Dyer added that he admires Kaepernick's activism.
"When you take a political stance, your sponsors can leave you and that sacrifices your money," Dyer explained. "Mr. Kaepernick is a throwback to former activists and athletes during the civil rights movement."
Dyer added that Kaepernick's activism highlights one of the organization's proverbs: "We're ultimately defined by making the world a better place."
"He isn't investing his money in a status quo organization, he's putting his money towards disenfranchised populations who struggle to exist," Dyer said. "It was very honorable of him to contribute.