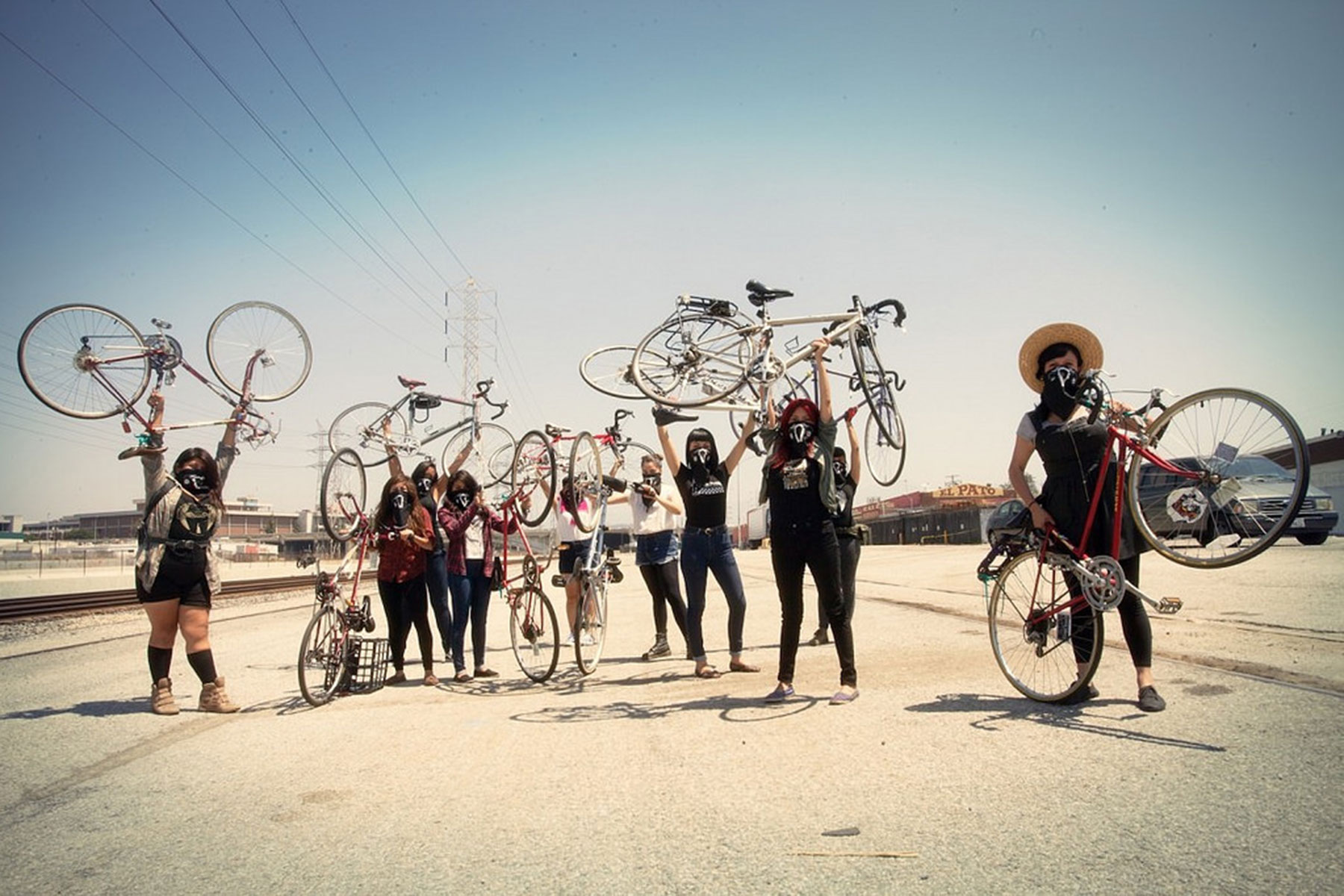 Indigenous, LGBT, black and diverse aren't always the first concepts that come to mind when people think of Latin identity in culture or art. The co-curators of Cine Sin Fronteras, a new program of Milwaukee Film, hope to change that.
Claudia Guzman and Jeanette Martín focused on diversity among Latinos when they developed the lineup to be featured during the annual Milwaukee Film Festival, which runs from September 22 to October 6.
"We wanted [the film series] to be something that is not easily defined because that is our community," said Guzman, the sociocultural program manager for student involvement at UW-Milwaukee.
Cine Sin Fronteras literally translates to Cinema Without Borders, but diversity within the Latin community is often overlooked, added Martín, who is the assistant director of the LGBT Resource Center at UW-Milwaukee.
"We took into consideration a lot of communities that were not seen or talked about," said Martín, who was born and raised on Milwaukee's South Side.
The end result is a six-film lineup including Kings of Nowhere, a documentary film about a northern Mexican ghost town named San Marcos; Burden of Peace, a look at the tenure of Claudia Paz, Guatemala's first female attorney general; and Death by a Thousand Cuts, a fictional movie that highlights tension at the Haitian- Dominican Republic border.
Another is the documentary "Ovarian Psycos," which follows a grassroots group of gender nonconforming Chicanas who ride the streets of East Los Angeles, healing and claiming space as women, according to Martín.
A unifying theme is that the films all offer glimpses of Latin experiences in countries across the globe including Brazil, Argentina, Spain, Mexico and Guatemala, Guzman said.
And they all touch on issues that are relevant to the Latinx diaspora in Milwaukee and the United States.
"These films bring to light Afro-Latino, queer, immigrant, indigenous and other diverse themes that connect to current issues like what happened in Orlando, what's happening with the Black Lives Matter movement and current economic situations in places like Puerto Rico," said Martín. She described the term Latinx as a gender neutral and amorphous category that better describes diverse Latin people than other terms.
Cine Sin Fronteras was created in response to Milwaukee Film's 2014 Passport: Mexico program and last year's Black Lens program, according to organizers, who saw this year's program as another opportunity to engage local film fans.
"We see the potential for diverse community engagement through the cinematic celebration of Latinx heritages. As with many of our focused programs, we wish to represent Milwaukee's rich cultural history and values," said Jonathan Jackson, artistic and executive director of Milwaukee Film.
Aside from showings during the 15-day film festival, there are several other events that make up Cine Sin Fronteras. The first is a program launch party on Sept. 8 at Anodyne Coffee, 224 W. Bruce St. On Sept. 24, Radio Milwaukee will host a night of music and dancing with Verybecareful, a Los Angeles-based group that plays Colombian "vallenato," an accordian-based music with percussion and bass. The last event is a unity bike ride, which concludes at the premiere of Ovarian Psychos and will be led by the group's founder Xela de la X. The ride will be co-hosted by Ciclovia MKE and the Wisconsin Bike Federation.
Guzman said she hopes Cine Sin Fronteras helps Milwaukee Film to be more representative of the community in which it exists and that it also draws a diverse audience.
"We hope the Latin community comes out and supports it (and) we hope that all people who love cinema will also be interested in checking out the diverse concepts that are explored in these films," Guzman said.