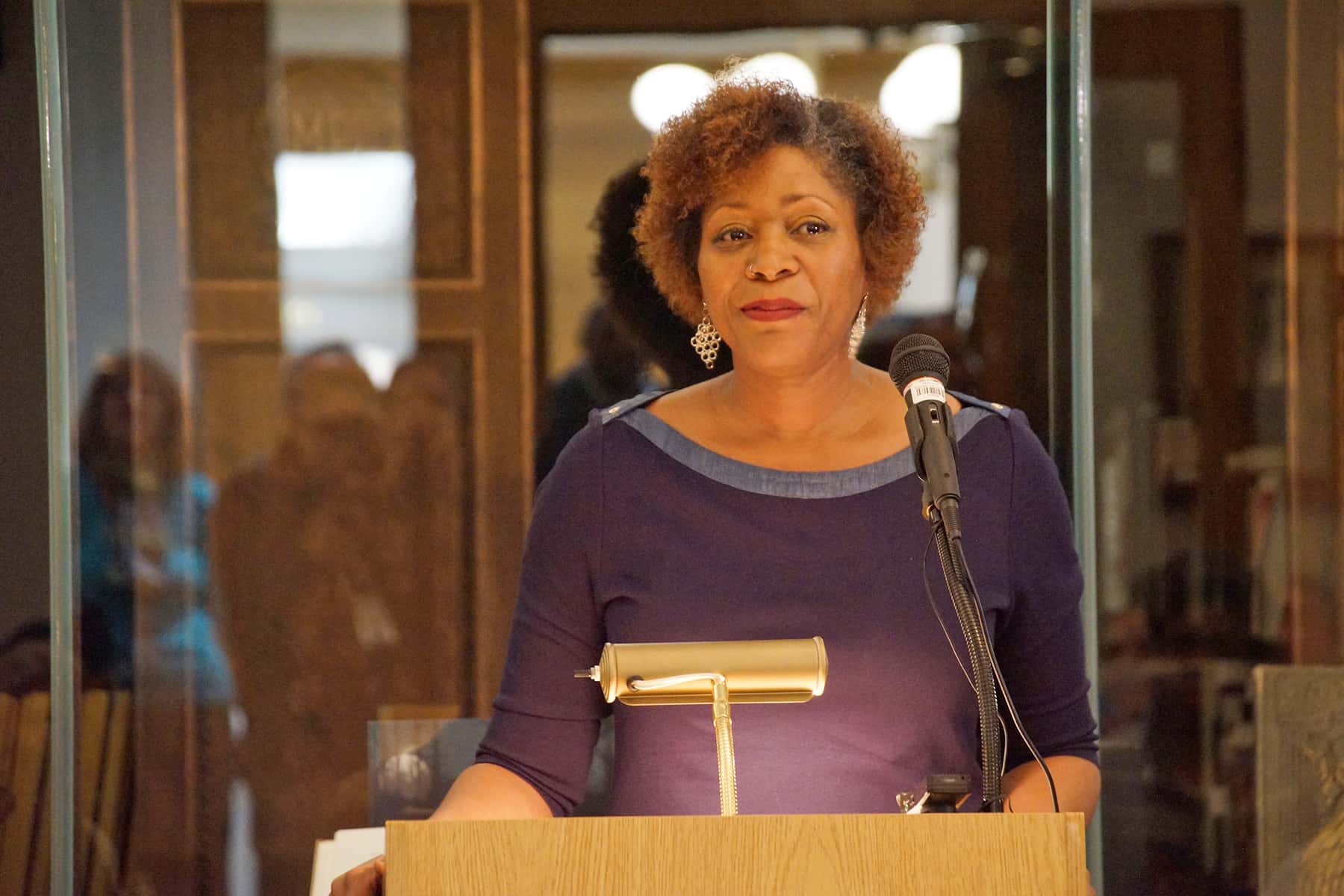 Wisconsin's new poet laureate Dasha Kelly Hamilton wants to help people find the pulse of poetry and bring it into their everyday life.
"In my experience that's reminding all of us that poetry is always here, always around us and in us, and to exercise that almost superpower is a way to keep us together and remind us that we're all important, all of our stories," she said.
Hamilton has been an ambassador for poetry and the arts for years. Her work includes three poetry collections, four spoken word albums, stage productions and two novels. She describes herself as a "creative change agent," and uses art to inspire human and social wellness.
As the first Black woman to be Wisconsin's poet laureate, Hamilton said there is so much she wants to say about that milestone — but at the same time, she does not.
"We are just conditioned in this space to surround ourselves with familiar and to be the first Black woman to hold this role, I get to enter spaces where I surprise people," Hamilton said. "Partly because I show up as a person of color in a place where we're not accustomed to having people of color in the room … and people of color at the front of the room with an incredible wealth of experience, and just what that does to the dynamics."
In those situations, there is an unspoken and unwritten expectation that she is speaking for every Black person on the planet — a position no one wants to hold, Hamilton said.
"And at the same time, I have an incredible privilege and a duty. I want my life to hold space for all the other incredibly talented Black women who are not in this room, who will be judged because they walk into a room," Hamilton said. "But I know how I walk through the world. And if I get to walk the world and I get to remind you that what you thought you knew about Black people, Black women, women in general, poets — just me showing up … the way that I live my life is going to make you think differently."
Hamilton said her role is to show how representation matters.
"I don't have to wax on about Maya Angelou or Langston Hughes. I don't have to read all of my poems that are about injustice and collard greens and raising beautiful Black daughters," she said. "Believe me world, I am. (But) I don't have to make that happen because being in this position, just visibly showing up, reminds people what's possible, encourages folks to see themselves in all types of places."
In her poem, "Hope is a Bruise," Hamilton draws on themes of parenthood, racial injustice, Black Lives Matter and human rights, looking at the pain of the last four years, particularly since George Floyd was killed by a police officer last May.
Hamilton's college-aged daughter participating in protests gave her clarity to write, she said.
"I'm pushing through confusion and fury and I'm disbelieving what I'm watching happening around me, and this moment where she came home, part of her was a field trip excitement … and then here is this human being who's disappointed and sad and angry and exhausted, and she literally falls into my arm crying," she said.
Leading up to that, Hamilton struggled to find a way to describe the experience and express those feelings in one poem. She likened it to having an experience you haven't been able to cry about, or yell about yet.
"That was the moment that for all of these years and layers and terrors and long conversations about the health of our country, at that moment this gave me a glimpse of a way to write about it," she said.
Hamilton will be Wisconsin's poet laureate from January 2021 to December 2022.
Donate: Wisconsin Public Radio