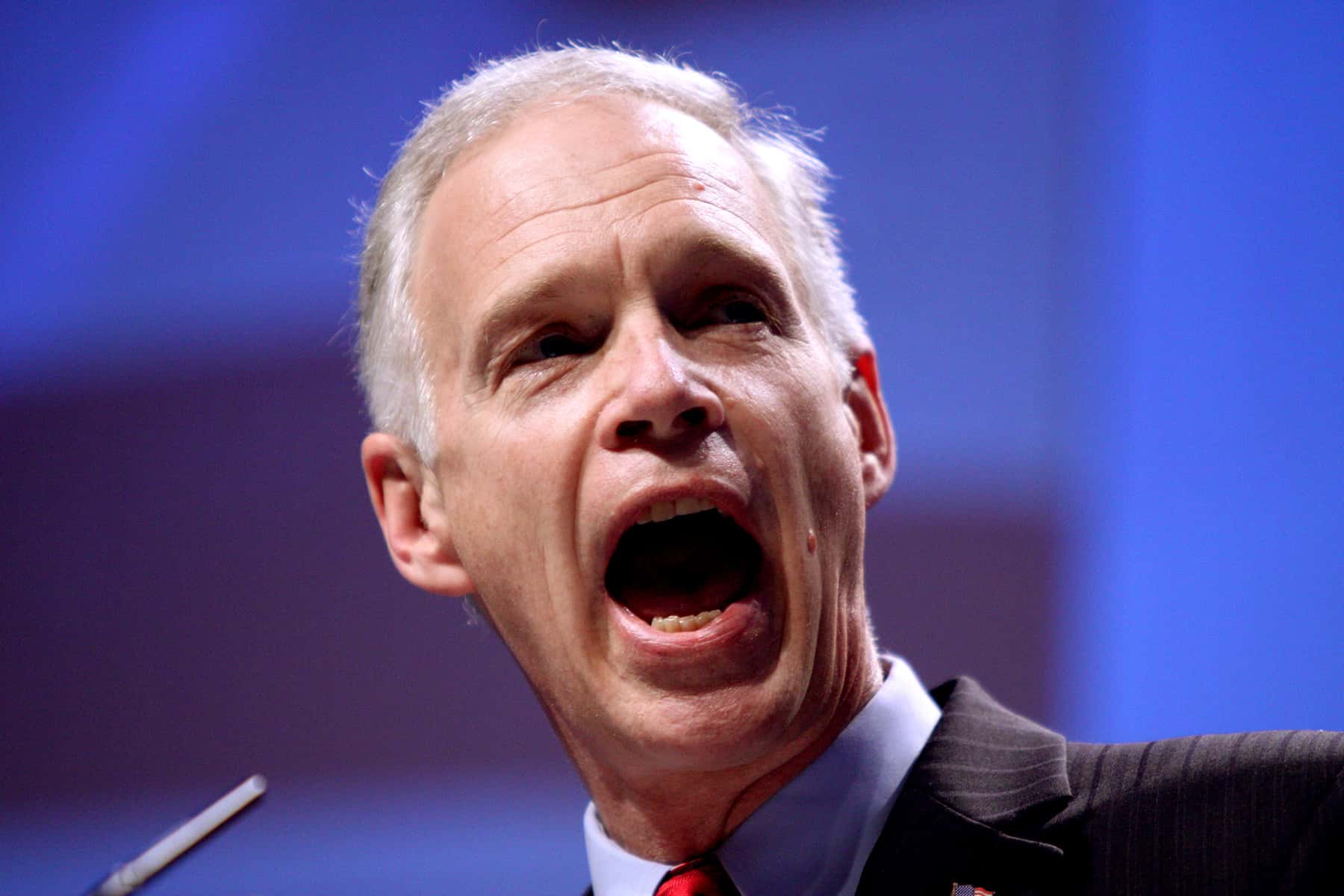 Four years ago, Johnson said he opposed confirming justices until after a new president and senate were elected.
Wisconsin's Republican U.S. Senator Ron Johnson said on September 19 that he supported confirming a new Supreme Court justice this year, an about-face from 2016 when he said the process should wait until after a new president and Senate were elected.
Johnson's comments came the day after the death of Supreme Court Justice Ruth Bader Ginsburg, as President Donald Trump said he might nominate a new justice as soon as next week and Senate Majority Leader Mitch McConnell promised to give the nominee a vote.
Ginsburg, who died at 87 after a battle with pancreatic cancer, was one of four justices nominated by Democratic presidents to the U.S. Supreme Court. If Trump moves forward with his nominee, and the Senate confirms them, it would give conservatives a 6-3 majority.
Four years ago, following the death of conservative Justice Antonin Scalia on February 13, 2016, President Barack Obama nominated federal Judge Merrick Garland on March 16, 2016. Senate Republicans blocked a vote on Garland, a move Johnson supported.
"That puts the American people in charge really by their votes in November in terms of what direction the Supreme Court is going to take," Johnson told reporters on May 6, 2016.
"What we're saying is let the American people have a voice," Johnson said. "We're six months before an election. They're going to decide the direction of the country. Let them decide the direction of the court through their votes."
Days later, after Johnson met with Garland, he issued a written statement on May 10, 2016, unequivocally opposing a vote on a nominee before a new president took office.
"Let the American people have a voice in the composition of the Supreme Court," Johnson said. "Instead of a lame duck president and Senate nominating and confirming, a new president and Senate — elected by the people only a few months from now — should make that important decision. I can't think of a fairer or more democratic process."
Asked why he did not keep to the same standard and "let the voters decide," he said that situation did not apply when the same party controls the Senate and the White House. "It's just the reality of the situation."
Johnson also said he would support the vote in a lame duck session of Congress.
"President Trump was elected for a term that runs into January. Republicans have control of the Senate until the end of this Congress. We should fulfill that constitutional duty," Johnson said.
Wisconsin's Democratic U.S. Senator Tammy Baldwin, who favored a confirmation vote for Garland in 2016, issued a statement Saturday arguing that Republicans should heed the standard they set four years ago.
"The election that will determine our next President and control of the Senate is only 45 days away," Baldwin said. "We are weeks away from an election for President and control of the Senate, and people are voting right now. After the voters have spoken in the election, and the elected President and new Senate have taken office, we can then move forward on a Supreme Court nomination."
State Democratic Party Chair Ben Wikler said Johnson had betrayed his own stated principle.
"If Ron Johnson shatters the trust of his constituents by voting for a nominee before the next Senate is seated, he will cement his legacy as a disgrace to Wisconsin and demonstrate to voters that he is unworthy of public office," Wikler said.
Republicans currently hold a 53-47 seat majority in the U.S. Senate, although at least two Republicans – U.S. Senator Lisa Murkowski of Alaska and U.S. Senator Susan Collins – have said they do not support voting for a new nominee immediately.
Collins said in a statement on September 19 that the decision for a lifetime appointment to the Supreme Court should be made "by the President who is elected on November 3rd."
Donate: Wisconsin Public Radio