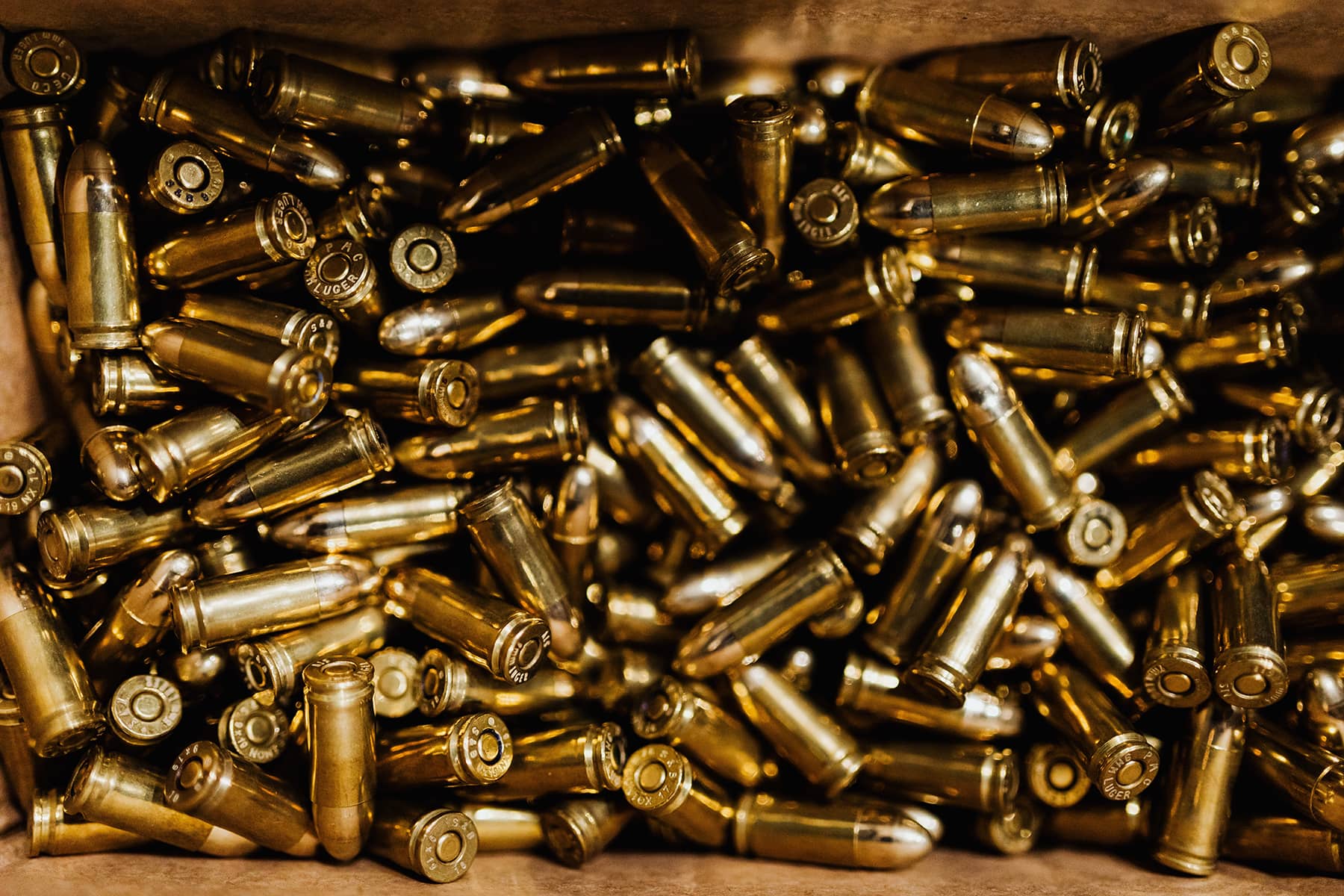 Firearm companies have raked in over $1 billion from selling AR-15-style rifles over the past decade, a U.S. congressional committee revealed in a report ahead of a July 27 hearing, prompting calls from Democratic lawmakers and gun control advocates for a renewed assault weapons ban.
The House Committee on Oversight and Reform held the hearing on gunmakers' responsibility for a national crisis that costs tens of thousands of lives and hundreds of billions of dollars annually.
In the wake of recent massacres in Uvalde, Texas and Buffalo, New York, the House panel queried five leading gun manufacturers — Bushmaster, Daniel Defense, Ruger, Sig Sauer, and Smith & Wesson — about their sales and marketing of AR-15-like and other assault-style semi-automatic rifles. Such weaponry is used in around three-quarters of mass shootings, attacks that are far deadlier when they involve assault weapons, according to the advocacy group Everytown for Gun Safety.
"How much are the lives of America's children, teachers, parents, and families worth to gun manufacturers? My committee's investigation has revealed that the country's major gun manufacturers have collected more than $1 billion in revenue from selling military-style assault weapons to civilians," House Oversight Chair Carolyn Maloney (D-NY) said in a statement ahead of the hearing.
"These companies are selling the weapon of choice for mass murderers who terrorize young children at school, hunt down worshippers at churches and synagogues, and slaughter families on the Fourth of July," she continued. "In short, the gun industry is profiting off the blood of innocent Americans."
"My committee has found that the business practices of these gun manufacturers are deeply disturbing, exploitative, and reckless," Maloney said. "These companies use aggressive marketing tactics to target young people—especially young men—and some even evoke symbols of white supremacy. Yet we found that none of these companies bothers to keep track of the death and destruction caused by their products."
Among the panel's findings:
Sales of assault-style weapons are increasing as gun deaths and mass shootings rise;
Gun companies utilize a variety of financing tactics and manipulative marketing campaigns to sell assault weapons to customers, including teens;
Firearm manufacturers fail to track or monitor deaths, injuries, or crimes that occur using their products, or when their products have been illegally modified.
"Congress must act to rein in the irresponsible business practices of the gun industry, prohibit the sale of dangerous weapons of war to civilians, and reassess the liability protections that prevent the American people from accessing the courts to hold gun manufacturers accountable for the deadly effects of their business decisions," the committee concluded.
The panel added:
Congress and federal agencies should also consider requiring death and crime reporting requirements for the gun industry, similar to those imposed on other industries, which will force manufacturers to develop compliance systems and take reasonable precautious to ensure their products are not misused. Additionally, Congress should consider imposing reasonable regulations on how the gun industry advertises its products, such as age limitations, content warnings, and further enabling agencies like the Federal Trade Commission to regulate misleading advertisements.
Representative Bonnie Watson Coleman (D-NJ), who is not a member of the committee, was even blunter, tweeting, "ban assault weapons NOW."
"These companies made a BILLION dollars selling weapons of war. Assault rifles are designed to kill as many people as possible, as quickly as possible," she added. "They irreparably shatter families and communities. They have no place in our country."