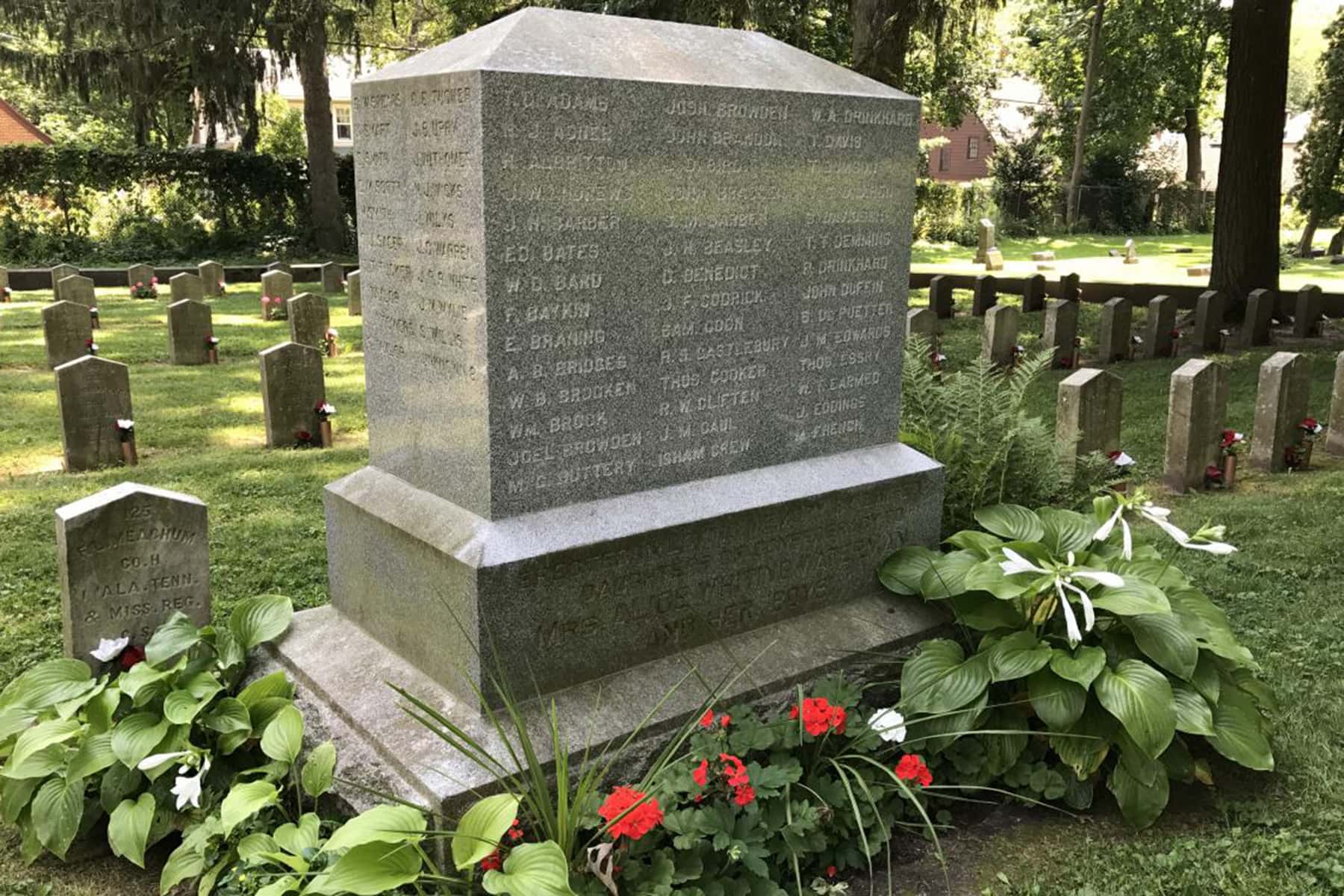 After 113 years, a monument to Confederate soldiers in a Madison cemetery was recently taken down.
The stone cenotaph, inscribed with 140 names of prisoners-of-war, stood on an area known as Confederate Rest since 1906 — that is, until last week, when a crew from the Madison Parks Department and a local monument company transferred it from the Forest Hills Cemetery to storage at the Wisconsin Veterans Museum.
Madison City Council voted in October to remove the monument and place it in a museum. Logistics and weather delayed the transfer until now, explained Eric Knepp, Madison parks superintendent.
"We waited on it to be nice and cold for the purposes of protecting the trees and the turf," said Knepp.
The crew removed the top two-thirds of the cenotaph, leaving a base, weighing nearly 4,000 pounds, in the ground. Knepp said the remaining base is unmarked, and removing it would have required permitting from the state.
Michael Telzrow, director of the Wisconsin Veterans Museum, said they accepted the monument for a specific reason.
"Based on its connection to Civil War history and, more importantly, the role in which some Wisconsin Union veterans played in raising money for the memorial, we accepted its acquisition," said Telzrow.
Telzrow said two Wisconsinites who fought with the Union's Iron Brigade, Frank W. Oakley and Hugh Louis, assisted in fundraising and participated in the cenotaph's unveiling.
The monument, then, is an artifact of reconciliation — a period in the late nineteenth century when white residents from the north and south diminished slavery to romanticize the war and come together.
Over the nearly year-long period when Madison residents and council members debated what to do about the now-removed monument, they dealt with complex questions of history, symbolism and preservation. Telzrow said museums have an important role to play here; they can preserve complicated materials while society grapples with their history.
"Rather than come out with a definitive declaration on what should be done and how we should do it, I think it's prudent in this case — as much as they can be, if they are removed and they have historical value beyond a memorial to a particular cause — that they be preserved until we can come to an agreement about what their place is on the cultural landscape," said Telzrow.
The museum has no current plans to interpret or display the monument.
City of Madison Parks Division
Wisconsin Public Radio (WPR) is a civic and cultural resource that exists to enlighten and enrich the quality of life for its listeners. Help support their mission with a contribution.