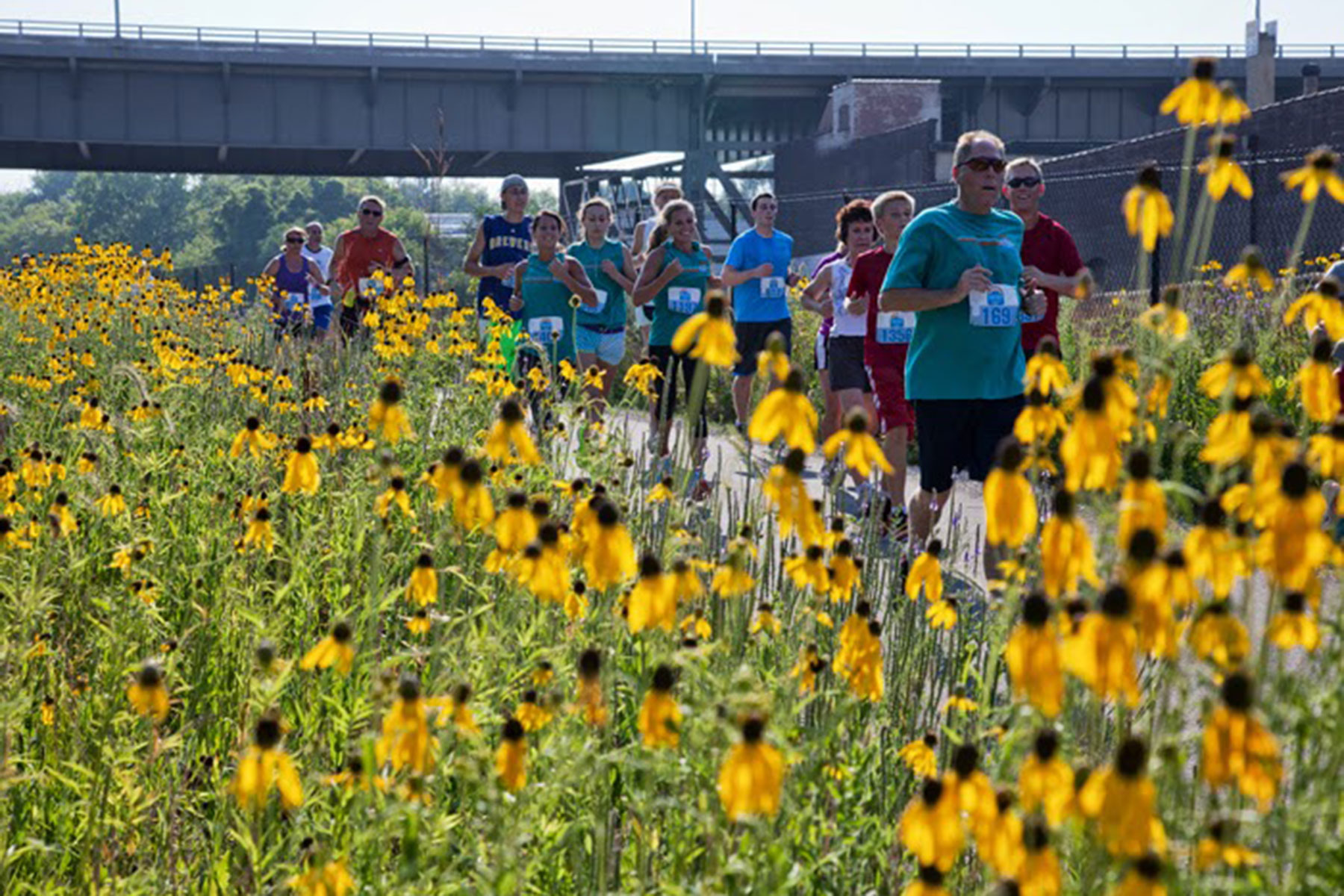 Funds raised from the run/walk support Friends of Hank Aaron State Trail's free summer Bike Adventure Camps for youth living in neighborhoods along the Trail.
Carl Granetzke, 77, had competed in 100 triathlons and run in 752 races in southeastern Wisconsin before running in the 17th annual Hank Aaron State Trail 5K run/walk.
"I'm here representing the old guys," said Granetzke, of Racine, who received a prize for placing third in his age division (75 to 79) with a finishing time of 23 minutes.
More than 1,000 people participated in the event that benefits the Friends of Hank Aaron State Trail to preserve the 12-mile long state trail. The runners started at Miller Park, headed for the Menomonee River Valley, passed the new Three Bridges Park and finished along the river by the Klement's Sausage Haus back at the stadium.
The trail is named after Hank Aaron, the Baseball Hall of Fame outfielder for the Milwaukee Brewers and later Atlanta Braves, who hit 755 home runs and holds more major league batting records than anyone else. Aaron also set aside racial and cultural barriers during his career, and the trail seeks to emulate that by connecting diverse neighborhoods across Greater Milwaukee.
Trail manager Melissa Cook, of the Wisconsin Department of Natural Resources, said the event enables many people working at local businesses to give back. The Urban Ecology Center, Milwaukee Riverkeeper, Layton Blvd West Neighbors, Grow Hope, the Menomonee Valley Partners and Havenswood set up informational tables. Participants also bid on items at a silent auction, including a signed Packers football, Bucks tickets, private dance lessons, a 90-day Wisconsin Athletic Club pass and a City Hall Bell Tower tour. Root beer floats were provided after the race while a local band performed.
"The community support for this event is so great," Cook said. "Everyone at the event is helping achieve the overall goals of the Friends of the Hank Aaron State Trail organization."
Awards for overall top three fastest times for men and women, best team spirit, largest team and fastest times for individual age groups were presented at the end of the event.
Craig Kuehl, a member of the Performance Running Outfitters squad, who finished in the top 10 overall, said he came to the 5K for the scenic trail.
"I like that it's secluded," he said. "The paths are well kept and it's a nice way to fill your morning."
Katelyn Mabry ran in the 5K with her husband Mike and three children.
"We'll see how they do after running in the race," Mabry said, "but we're really excited to be here."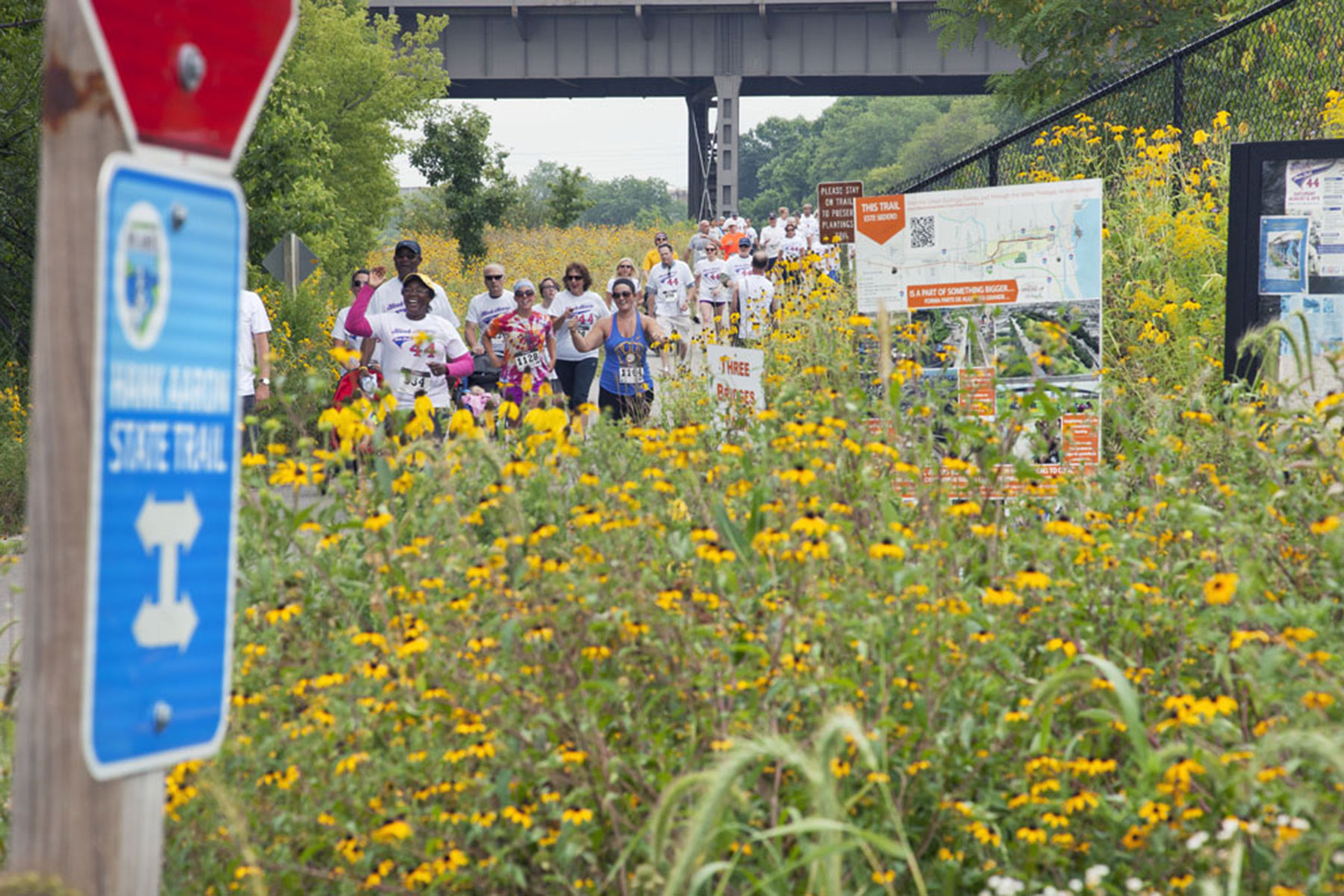 Eddee Daniel and Friends of Hank Aaron State Trail